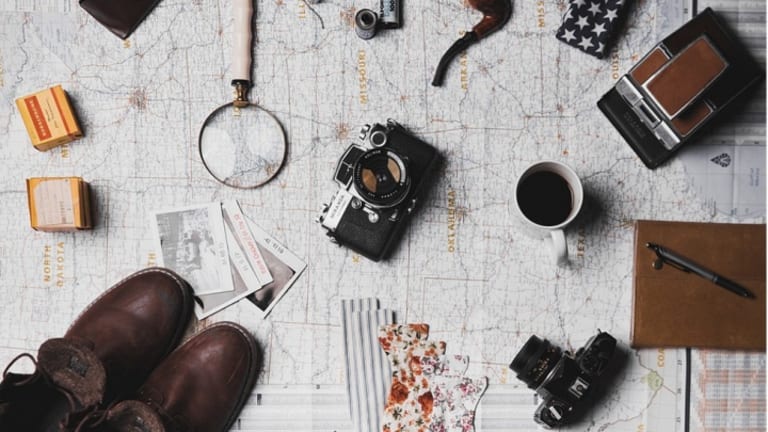 Money Matters: 3 Travel Money Mistakes To Avoid
Money Matters -- Before making the purchase, make sure to look for a comparison website and see what's best for your trip.
Are you planning to travel this 2021? Have you booked your flights and made an itinerary? However, if you are gearing up for an overseas or an international travel plan, making an itinerary and booking your flights may not be enough.
Travellers usually list big ticket items and call it their final budget. But take note that cost starts the moment you leave your house. From gas expenses going to the airport to airport parking and booking luggage lockers, these kinds of costs should be added to the list. Otherwise, you might be left wondering where your money goes.
For a little help, here are three common travel money mistakes you should know and avoid. Check them out!
No Travel Insurance
Travel insurance is essential and crucial. Take note that being insured or covered is all-important, especially from plane delays, lost luggage, to nasty accidents. Even so, do not get swindled or deceived when buying travel insurance at the last minute.
Before making the purchase, make sure to look for a comparison website and see what's best for your trip.
Before making the purchase, make sure to look for a comparison website and see what's best for your trip. See to it that you understand what's covered and don't get ripped off into purchasing the most expensive because if you don't need them, it's not worth paying for extras.
Also, make sure that any expensive gadgets or equipment you may be taking are covered.
Fraudulent Holiday Deals
Are you one of those travelers who get easily swayed by too good to be true holiday deals? Well, you're not alone because this is one of the Frequent Travel Money Mistakes. A lot of travelers get scammed with deals such as organized tours, accommodation, and airline tickets.
To avoid, keep in mind that a real and authentic company won't demand you to make a decision right away. That said, if you are second-guessing, make sure to follow your instincts. Additionally, always check the details of your booking agent like the domain name and web address are legit. Check reviews as well.
Purchasing Holiday Money
When you plan for an overseas trip, take note that you'll need to pay for the airport bureaux rates. However, even knowing this, many people leave it until they purchase their currency. Well, in all honesty, it's like throwing money away.
Keep in mind that dealers or traders at airports can charge whatever rate they want because they know latecomers will just have to accept it. With that said, know if the country you are visiting has a closed currency.
It means that you can only buy it once you are in the country. Plus, you cannot take it out. Here are some tips to avoid any leftover:
Know the exact amount of currency you'll need for your travel. Buy in lots of time and find out where the most excellent rates are. In this way, you can avoid paying too much at the airport.
Consider buying a prepaid card which you can use on different trips. With a prepaid card, you just have to load money onto it.
Let your Bank Know that You are Travelling Abroad
Make sure to call your bank that you are traveling abroad. Once the bank detects that your debit or credit card is used abroad, all your transactions might be blocked by default. Ask your bank to keep the card open for international transactions. Otherwise, you will end up running out of cash.
Takeaway
When it comes to traveling, not being organized and not planning can, without a doubt, hurt you big time. If you're late, you may need to pay more for accommodation and flights. On the other hand, if you're rushing, it can cause you to make some mistakes such as not reserving accommodation or booking two plane tickets. All of these instances can cost you money. For this reason, it's important to know how to avoid these common mistakes to help you save money.
Scarlett Wells