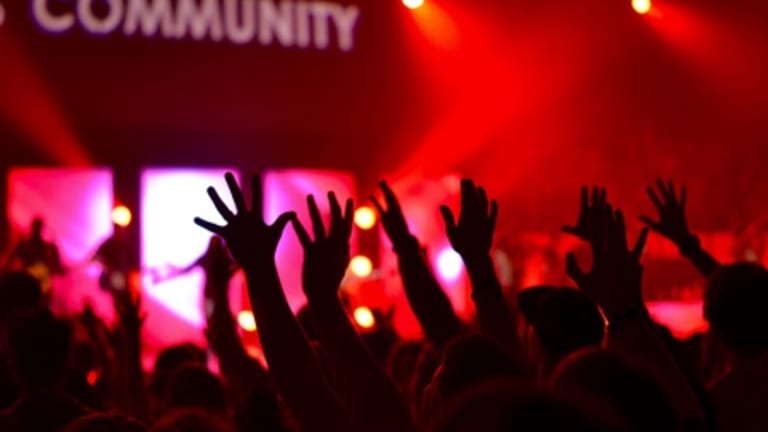 Progressive Faith Communities and Traditional Religion
I have long believed that the old traditional forms of religion, which have honestly been out of date and often worse than irrelevant for 200 years
This Memorial Day weekend we shared a historically unique sense of grief. There have been 600,000 deaths from Covid-19 in the United States during the pandemic, more than 3.5 million around the globe. We are beginning to see the end of it here, with declining numbers of infections and a rapidly deployed vaccination program with now several kinds of vaccines which are very nearly miraculously effective. 
I am leaving for Brazil tomorrow morning, where the virus is still spreading faster and the death toll will shortly rival our own, but even there, vaccines are finally reaching the people whom I personally know and love, and will, by the end of the year, catch up with our program.
But the end of this pandemic will not become a return to normal. Some things have changed that will never be the same. This is our last Sunday to meet in this familiar music venue and pub because it has now been sold to new owners and it will re-open under a new name. 
Some of my favorite local restaurants have closed and will not be reopened. Any drive around town will reveal how many retail shops are now closed and how many familiar services have economically collapsed during the pandemic.
I have no idea how many churches will not survive the long months of on-line-only services. Our little seated congregation was in slow decline for several years prior to the pandemic and months of quarantine have accelerated that decline towards the inevitable transition for us to become an almost exclusively on-line church. I cannot tell you how much that has grieved me on many levels, both personally, and as an advocate for progressive faith. 
I have long believed that the old traditional forms of religion, which have honestly been out of date and often worse than irrelevant for 200 years, would pass away, unmissed, and that new, progressive communities of faith would emerge and grow strong.
I have long believed that the old traditional forms of religion, which have honestly been out of date and often worse than irrelevant for 200 years, would pass away, unmissed, and that new, progressive communities of faith would emerge and grow strong.
I, frankly, cannot even relate to the appeal of traditional Christianity, Islam, and Judaism, all of which is more magical thinking and denial of reality than it is actually helpful, rational, ethical teaching, but what I see, at least on the local horizon, is the success of toxic religion and the demise of academic, relevant, nurturing faith. 
Which is why David Ketchum and I have resolved to keep our progressive messages alive on YouTube and iTunes for as long as we can find enough support around the world, to keep offering an informed, progressive perspective to our thousands of listeners who have come to depend on us as a resource. 
We have rented an office which will serve as our business office and recording studio, and out of that office we will try to coordinate some local service efforts as well as occasional gatherings for the remnant of progressives in our area. 
David is very involved in various support groups serving the gay, trans, and non-conforming community, as well as coordinating English language Buddhist services, and working with the local chapter of Black Lives Matter, Native American, and other poverty related concerns. 
My semi-retired life will involve dividing my time between Springfield, Missouri and more travel. I am going to open my calendar to begin to book speaking engagements in other states in those churches that are now emerging from their own quarantine.
So, if anyone of you listening would like to try to get on my speaking schedule, just be sure that you can cover travel costs, and I will do my best to come be a part of a Sunday in your faith community. I'm inexpensive but I can't subsidize travel, so invitations that begin with, "the next time you happen to be in Calgary, Scotland, or Boston," please understand, that's not how this works.
I cannot resist taking this opportunity to say a memorial word about our own journey as a church. In 2007, I had a parting of company with both the church I had served for 16 years and the denomination of my birth. I plan to write a book about that whole fiasco over the next couple of years, but while I felt that my days of preaching were over forever, I did agree to lead a book study for people who wanted to talk about how traditional churches had failed us, both intellectually and morally. 
We talked about the social justice issues that really should define ministry and the kinds of ways that our former churches had wounded us and driven us away. 
There were former Catholics, Pentecostals, as well as Unitarians, Disciples, and Methodists in that gathering. And after coming to a point of general agreement on what the core ethics of church really should be, one woman finally ventured, "Well, why don't we just start our own church?" Which is, on the face of it, a very reasonable question.
I went to the blackboard and began to write down the elements of a traditional church service and as I wrote, I asked for a show of hands among the 50 or so gathered folks, of what elements would be a part of our new church's service . . . some wanted to do away with hymn singing, some insisted on praise hymns. Some wanted to do away with intercessory prayer, others thought that such prayers should be the primary focus. Some wanted a fairly traditional theology, they just wanted to be inclusive of people of different sexual identities, and those often excluded from traditional services, such as the divorced, the chronically poor, or racial minorities. 
After lengthy conversation, we realized that we could not describe a church service that more than 6 of the people in the room would attend. This is often the curse of liberal groups. You can agree on 80 or 90% of the core elements of what being a community of faith is about, but if you can't have 100% that is exactly what you personally want, then you pick up your toys and head for the door. 
I had gone to work for a non-governmental relief agency doing medical and housing work in Nicaragua. I didn't expect to ever go back to church. Not because I didn't miss being in community. Not that there were not aspects of church services that I desperately wanted to have in my life, but because, quite simply, there were no churches I knew of that were worth going to. 
This is something I discovered in my years as a graduate student at Vanderbilt. In the divinity school, there were a couple of dozen professors but, over the years, I realized that only three or four of them actually attended any church. I asked one of the professors that I was close with why he didn't go to church and he said, "I'm still waiting to find one that is worth supporting." 
I totally get that. In a recent program I did with Jay Thomlinson, the host of the progressive news podcast, The Best of the Left, we discovered in the breakout session that my involvement had lit a fuse among the participants who all wanted to tell their story of how they had been traumatized by the church they attended when they were young. In fact, David and I are hosting a meeting on Zoom on Tuesday evening of June 22 to discuss overcoming religious trauma. 
A lot of churches have done a lot of good over the decades, but it is difficult to tell if they have done more good than they have done harm. There have been very many good things, but there has also been a huge amount of harm. The majority of churches, synagogues, and mosques still sharply discriminate against women, gay, lesbian and trans folk, they ironically seem to be typically silent in the face of racism and are only interested in symbolic charity in the face of poverty, rather than real, prophetic, change to our economic system that creates poverty. And even the more socially liberal among them, still teach people to believe in magic and fairy tales which, I believe, contributes to the general dumbing down of civilization. 
We're trying to figure out how to preserve the good, without perpetuating the harm.  And that is not nearly as easy as you may think that it would be!
Over the past 14 years, we have gone through several evolutionary iterations. For years, we tried to grow into being a full-service church, with classrooms for all ages, choirs, mission trips and projects, but even with a huge expenditure of energy and resources, we couldn't satisfy enough people at the same time to sustain those efforts.
For the past few years, we have accepted that our primary focus is not on Springfield, MO and certainly not just on ourselves, but that our most important role is to produce relevant, current, progressive material for a global audience. 
I wish that we could have done both. I wish that we could have built up a flagship for progressive people here and everywhere, a laboratory where we could show other groups around the country how to start and sustain a church and I think that we did exactly that for several years, but with or without the pandemic, we were going to economically run out of steam. The world is changing rapidly and for us to remain relevant, we are also going to have to make changes, and not all of them will initially feel good to everyone. Inevitably, today, we will find ourselves still at the same point where I was with my book study group in the fall of 2007. No one will get everything that they want but we must become what progressives around the globe need for us to be. 
When we started our church, we leaned heavily upon the writings of the world's most famous religious scholars: Marcus Borg, Karen Armstrong, Jon Dominic Crossan, Sister Joan Chittister, and my good friend who has been here with us on three different years, Bishop John Shelby Spong. But theses "A" listers have gotten old on us. Marcus Borg has passed away. Bishop Spong has suffered a stroke. Sister Joan is now 85 years old. 
Even though the talks that Bishop Spong delivered here continue to be very popular on our YouTube channel, even a decade ago, these pillars of progressive thought were only producing a few new talks every year. We produce more than 50. And our content does not focus, as the previous list of scholars typically have, on rehashing interpretations of ancient religious texts; we are trying to offer a spiritual perspective on current events. 
Their work will remain an important resource but, in a world where Donald Trump happened, and a global pandemic, an insurrection, and the threat of international hacking of water, energy, and flight systems by global bad actors, we need more than occasional talks about the Bible. And we need more than violence and fear porn that passes for news with partisan, divisive commentary. 
We will endeavor to inform you of things the news often avoids. We will try to speak on behalf of those most often ignored. We will try to inspire and if nothing else, at least get people to think about ethical situations in a new way. And beyond angry and cynical reactions to unsavory current events, we will strive to be a source of hope. 
We will try to create community in our area through regular service projects and gatherings and we will hold regular zoom meetings and events for our global audience. We hope that we can count on you for your support to keep us employed, at least on a part time basis, so that we can continue to be a full time source of challenge to governments, corporations, bigots, and fascists…. Because you know that you want us to.