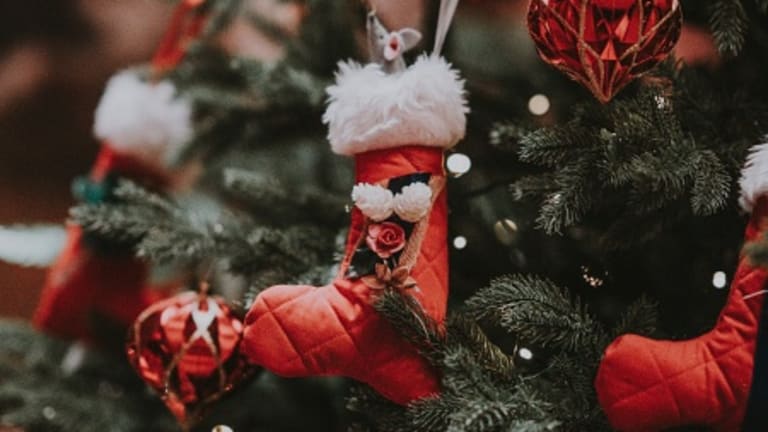 Religion, Government and Family
H. Scott Prosterman: Somewhere along the way, many Americans dispensed with the founding fathers' "freedom FROM religion" concept when it suited their agenda.
Christmas seems an appropriate time to discuss the role of religion in our lives, governments and families. Throughout history religion has been used to unite, divide, manipulate, and punish people. My standing to discuss this? I'm a rabbinical school reject, having been told to "apply your considerable talents and abilities elsewhere," when I applied to Hebrew Union College (HUC).
The role of religion in government is troublesome. Israel is a Jewish nation, as it was founded by Jews for Jews in response to 1000 years of government-sanctioned persecution in Europe, and the Fascist-inspired Holocaust. But Israel is an ecumenical nation, as the home too precious for Islam and Christianity.
Though the United States was founded by mostly Christians, a guiding principle of the founding fathers was freedom FROM religion, in response to the persecution and dictates of the Anglican Church, and the power it wielded through the British Crown.
Somewhere along the way, many Americans dispensed with the founding fathers' "freedom FROM religion" concept when it suited their agenda.
Christmas is a Christian holiday celebrating the birth of Jesus. But it has also become an American holiday. Many American Jews, Muslims and others enjoy Christmas as a secular day of rest and peace, but don't celebrate the birth of Jesus.
Somewhere along the way, many Americans dispensed with the founding fathers' "freedom FROM religion" concept when it suited their agenda.
 When I was 7 years old, the news of Vatican II made Christmas and Easter easier for Jews to endure, when Pope John XXIII decreed that Jews were NOT responsible for the death of Jesus. Though I was a small child, I was aware of religious differences, as we were one of two Jewish families in an otherwise all Christian neighborhood. To keep it simple, our family celebrated Christmas until it was obvious that no one in the hood was buying Santa Claus anymore. Our parents didn't want to be the ones to "kill the Christmas spirit" for our friends and neighbors, who attached great importance to it.
The Fox News-manufactured "War on Christmas" is no war at all. The only "War on Christmas" is prosecuted by phony Christians who are so busy declaring enemies and shouting damnation at non-Christians, they forgot how to "walk the walk" if they ever knew! This war is waged by corporate retailers, self-aggrandizing politicians and false prophets of $mega-churches, who foment an annual "war" as a fundraising tool. It's an example of religion being used as a cudgel, and to create a false sense of persecution, to further divide the country and families. IF there is a war on Christmas, blame it on Fox News, and Christmas itself, for occupying November and even before Thanksgiving. Hence the "On the 48th Day of Christmas, My True Love Gave to Me…"
" target="_blank" rel="noreferrer noopener">48th Days of Christmas.
Faith and religion can be a great source of comfort during times of grief and mourning. Some atheists validate that as I've been told, "There are no atheists in a Category 5 hurricane," and "There are no atheists in fox holes."
I recently lost one of my best friends in life to a tragic accident. A sudden death brings more to process than one that's been expected at the end of a "death watch" for a loved one. His family is Southern Baptists, which is about as far away from my spiritual tradition as it gets. When his brother told me, "Times like these I draw heavily from my faith, and I feel like my brother is now at peace, so I am too," it gave me comfort. I've struggled with the loss on a different level, recited Kaddish soon after hearing the news as I process it.
One of my brothers left Judaism for the Episcopal Church. I've always believed that any thoughtful, spiritual person is entitled to change his/her spiritual path in life ONCE, or once and back as Bob Dylan did. Whereas, I have no respect for people who change their religion and name more than once, or with regularity. Because religion is a family matter, it is important for people to be open and candid with their parents and siblings, if they choose another faith. Not doing so can be divisive and destructive to family dynamics.
When people argue about who loves Israel more or who loves Jesus more, it can never be good. This creates a slippery, subjective threshold for good, not good enough and bad. I didn't especially mind having Jesus as a guest of honor at a family wedding. OK maybe a little. But I squirmed when I heard references about "who loves Jesus more." And G-d knows I've been punished plenty for my not loving Israel "enough" or the "right way." Maybe that's been a career sacrifice.
 We expect integrity and consistency from our spiritual leaders. As a rabbinical school reject, I've never been one to suffer phony rabbis. I call the out! I've had a lifelong dialectic with the rabbi who gave me Bar Mitzvah training, and is considered an icon in my hometown. When Southern Baptist, Moral Majority leader Rev. Ed McAteer went on TV to declare that, "G-d doesn't hear the prayers of Jews," the rabbi called him out loud and clear in a Friday night sermon. But two years later, he honored the SAME Rev. Ed McAteer as a "Friend of Israel" during a Temple event. When I challenged the rabbi on that, he gave me a dirty look, "turned" his back and walked away. He didn't enjoy being reminded that the Evangelical "love" for Israel is part of their apocalyptic vision for a world without Jews.
Temple Israel in Memphis has had a proud progressive history and played a vital role in the Civil Rights movement. Rabbi James A. Wax, who administered my Bar Mitzvah, took the lead in managing the negotiations for the Memphis Sanitation Workers' Strike in 1968. He had assumed the role of mediator shortly after the strike began in February, brokering discussions between the City, workers and AFSCME, which was legally prohibited from representing the workers at the time. The day after MLK was killed, Rabbi Wax led a march of the Memphis Ministers' Association to the Mayor's office, where he lectured the mayor on the "laws of man, and the laws of G-d," on national TV. Because the city remained obstinate, the rabbi got the financial support of a wealthy Jewish benefactor to meet the workers' modest financial demands, and settle the strike.
When I applied to rabbinical school, I cited Rabbi Wax's great work as one of my inspirations for wanting to become an "activist rabbi." I could see forced smiles disappear and felt a pall of negativity as soon as I uttered those words. That, coupled with my publications objecting to some Israeli military policies, and advocacy of Palestinian rights, was the death knell for my rabbinic candidacy. HUC did not WANT young activist rabbis at the time, questioning Israeli military policy from the bima (pulpit). They wanted young men and women to perpetuate the Biblical myth, and promote Israel youth fantasy camps.
One of the most profane abuses of religion occurred when Donald Trump donned a kippah (yalmuke) and made an appearance at the sacred Western Wall of the 2nd Temple in Jerusalem – "The Wailing Wall." Here was the modern day King Cyrus USING one of our most sacred sites as a campaign prop, with the blessing of PM Benjamin Netanyahu.
Some say G-d has a sense of humor; those who wield religion as a tool of manipulation or punishment don't agree. I am living proof that G-d has a sense of humor – on the day I was born He put a short writer in the body of a basketball player, and said, "OK Dude, I'm blessing you with unusual skills, but also an obvious handicap, so DEAL with it – this could be fun."
Jews have eaten Chinese food on December 25th since before the days of Jesus. Thus it is written according to the Bal Shem Tov and Rebbe Adler of Vilnius (My GGGGGGF):
"It all started when the owner of an inn in Nazareth, who was NOT Jewish decided he needed something to boost traffic during the slow season. So he came up with a menu of bean curd with thinly sliced vegetables, served in a tangy brown sauce with a touch of hot stuff, and served ONLY on December 25. Fans lined up weeks in advance for this annual treat. Centuries later, meat was added in small quantities. By sheer coincidence two guys named Jesus and Brian were born on a nearby farm just hours and meters apart, more than 100 years later. One became quite famous, and the other spent his life doing his bloody best to escape it, which included buying a clever disguise in the Old City without haggling! One year the families of Jesus and Brian shared a table at the legendary inn because it was so crowded. Only then, did they learn about sharing a common birthday, before going separate ways forever and ever. And the tradition shall endure." G-d has a sense of humor, remember?
H. Scott Prosterman