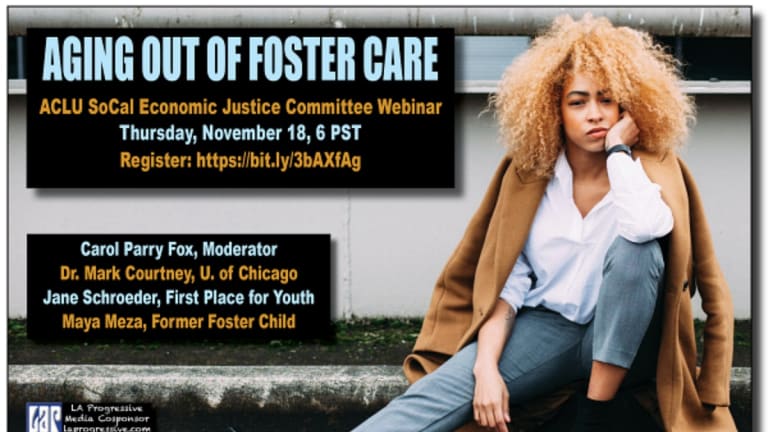 ACLU SoCal Family Regulation Work
For the past year, the LGBTQ, Reproductive Justice and Gender Equity Team at the ACLU SoCal has been working on issues relating to the family regulation system, otherwise known as the child welfare system. 
The ACLU SoCal sees this work as deeply intersectional, involving issues of gender equity, racial justice, and LGBTQ rights, and it approaches this work with an understanding of the family regulation system as built on a built on a foundation of white supremacy and attempted cultural genocide. The family regulation system can mire parents—particularly Black, Indigenous, and other women of color—in years of state surveillance, regulation, and punishment.\
The work that the ACLU SoCal office has done in the area of family regulation includes:
Filing an amicus brief in the case of In re DP, which deals with the due process rights of parents to challenge their inclusion on the California Central Child Abuse Index, a database that includes names of persons alleged to have committed child abuse or severe neglect;
Participation in the Los Angeles Reimagine Child Safety Coalition, along with BLM-LA and 30 other organizations, including California Latinas for Reproductive Justice, Los Angeles Dependency Lawyers, Justice LA, Dignity and Power Now, Western Center for Law and Poverty, Starting Over, Inc., and LA LGBTQ Center.
Working on legislation to enable persons with criminal convictions to serve as resource families for relative children.
Working on legislation to prevent the expansion of mandatory reporting of child abuse
Collecting information for a report that tracks funding to and spending of the Los Angeles Department of Children and Families Services, to show how more money is spent keeping families apart than on helping them stay together
Drafting Know Your Rights materials for parents and guardians in the dependency system.