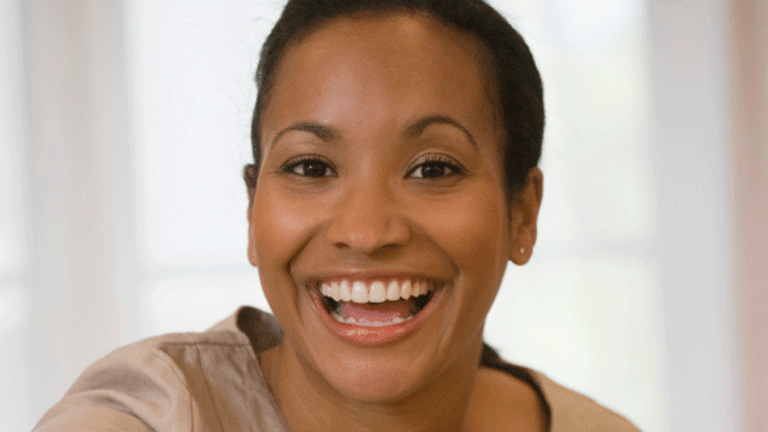 Black Women Political Powerhouse, Socially Vulnerable
Nia Malika-Henderson: African American women are a powerful force at the polls, leading in voter turnout among all women but are more vulnerable to health problems and violence than other group.
While black women in the United States are more vulnerable to health problems and violence than other group, they're making strides in education and business ownership, according to a new reportreleased Thursday. What's more, the report from the Black Women's Roundtable shows, African American woman are becoming a powerful force at the polls, leading in voter turnout among all women.
The report — "Black Women in the United States, Progress and Challenges" — offers a glimpse of the state of black women across the country over the last six decades, a rare look at a population that numbers over 20 million people. It draws on data from Bureau of Labor Statistics, the Department of Education and the Department of Health and Human Services, among other sources. The report comes as both political parties look to gain an edge with women's voters and debate the role of government and social programs in creating social mobility.
Some key findings from the report:
As they have from the beginning of their experience in America, Black women lead all women in labor force participation rates. Even as mothers of small children, Black women are overwhelmingly likely to work.
Black women are especially likely to be a victim of violence in America. In fact, no woman is more likely to be murdered in America today than a Black woman. No woman is more likely to be raped than a Black woman. And no woman is more likely to be beaten, either by a stranger or by someone she loves and trusts, than a Black woman.
Largely due to years of pay disadvantages, decreased access to employer-sponsored pension plans, and a stunning lack of overall wealth accumulation,Black women over 65 have the lowest household income of any demographic group in America.
Black women make up the most dynamic segment of the Rising American Electorate. In the past two Presidential elections, Black women led all demographic groups in voter turnout. And even without President Obama on the ballot, in the recent pivotal Virginia gubernatorial election, Black women once again exceeded all other groups in turning out on Election Day. As such, Black women were a key factor in turning Virginia Blue heading into the 2014 mid-term elections
And here are a few graphs to illustrate some of the report's findings:
Education – Black women have made significant strides on the educational front, outpacing their male counterpoints in getting college degrees at rates at higher levels than other women. The report also shows a steady decline in teen pregnancy and high school dropout rates for black women over the last decade and an uptick in how many black women get degrees.
Work – Black women are much less likely to be stay-at-home moms than any other group. In the workforce, 28 percent of black women work in the service industry, traditionally a low-wage sector, whereas 20 percent of white women are in that sector. It is this group of women that both Republicans and Democrats, but especially Democrats, are targeting in the 2014 midterms.
Voting – Black women vote at higher rates than their counterparts and in many cases are the key to winning the overall black vote.
Political representation – Black women's strength at the polls has not translated into political representation. Of the 102 female members of the 113th Congress, 15.7 percent (16) are African American. Of the 1,787 women who serve in a state legislature today, only 242 of them are black.
Nia-Malika Henderson
Washington Post
Subscribe to LA Progressive's daily newsletter
* indicates required
Email Address *


First Name

Last Name

Email Format
Powered by MailChimp