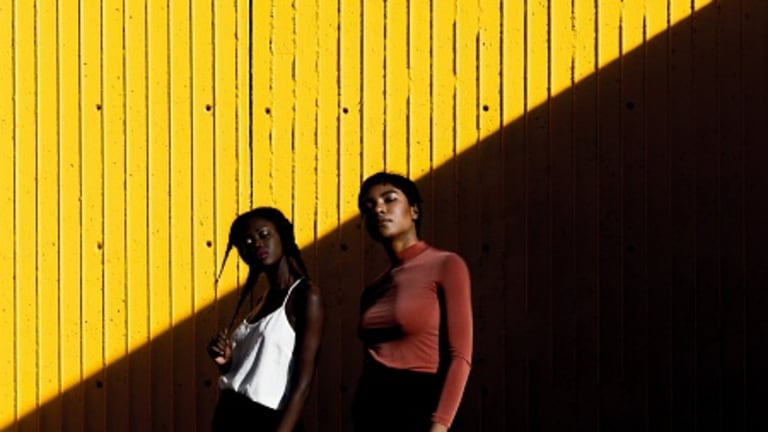 How Child Welfare System Made Me Put Education Over Myself
Shay House: I numbed and silenced my interests if they did not look good on an application or connect me with someone who could give me an opportunity one day.
Officials in the child welfare system rave about the 3% of foster youth who age out of foster care who go on to become college graduates — while painfully silencing the experience of the rest. Youth who do not attend postsecondary institutions do not seem worth mentioning outside of the statistics of houselessness, incarceration and unwanted pregnancies. When the experiences of foster youth are acknowledged in mainstream narratives, we are painted in broad strokes and divided into the mythical binary of those who survived and later enter institutions of higher learning and those who did not. The danger is when we ourselves begin to believe the myth and measure ourselves against these dichotomous and untrue stories of who we are allowed to be.
My relentless pursuit of education while in foster care led me away from any path toward myself. My wellness, purpose and passions outside of the classroom, such as writing poetry, playing football, reading for pleasure and cooking delicious and aesthetically appealing food, went stifled and ignored as I believed my success to be inextricable from degrees. Though the child welfare system — made up of social workers, lawyers, teachers and foster parents — hasn't felt my pain, it basks in my accomplishments. 
I am often invited to speak or write about my story and am usually asked to focus on themes of success and resilience. Though I used to think it was my hyperfocus on these specific narratives that kept me from failure, I realized as I submitted my final assignment of graduate school that, stripped of acknowledgement and discussion of the deep trauma that the child welfare system causes children and families, stories of success from a former foster youth do not serve to inspire those still navigating the system's minefields. In fact, they only strengthen the power of a harmful system as it claims and commodifies my story. 
I numbed and silenced my interests if they did not look good on an application or connect me with someone who could give me an opportunity one day.
I attended more than 20 schools as a child due to placement instability. Imposter syndrome runs rampant in me. Thoughts of inadequacy have often filled my head during my time in college and graduate school, along with the deep and almost all-consuming fear of failure. For me, failure has always seemed final, for it seemed to me that to fail was to die. I did not have a history of second chances, benefits of the doubt or Plan Bs growing up in foster care, and being a student is what made me eligible for the resources I needed to survive. The two sensational binaries living always within me battle each other each time a term paper is due or class enrollment rolls around, and I often think of quitting. However, I resist the urge to quit because seeing other former foster youth succeed was something that encouraged me as a child and gave me hope. Maybe my story and my advocacy can help other foster youth find and define themselves. Maybe my truth can help mend or abolish this violent system.
The truth I am coming to know is that I have prioritized a traditional education at all costs because it was my only means for survival. However, I did not realize at the time all that I was sacrificing as I denied myself the opportunity to explore other elements of me: hobbies, spirituality and emotional wellbeing. I numbed and silenced my interests if they did not look good on an application or connect me with someone who could give me an opportunity one day. I am mastered in the field of public policy, yet a novice in my own interests, because my pain has been repressed. The child welfare system values resilience, but not healing. Until we can tell our stories of pain, until we can talk about what we survived and be seen and valued separately from the odds we've beaten or the accolades we've received, we are kept from really knowing ourselves. We are kept from thriving. 
When my mom died of cancer two weeks before my senior thesis, I couldn't focus on grieving or healing. Instead, I had to articulate my senior thesis in coherent PowerPoint slides and advocate in front of my faculty and peers the importance of a youth-centered design in the child welfare system. When winter break came the following week, I couldn't focus on healing because I was faced with housing insecurity when the dorm halls closed. During my last semester, I couldn't focus on healing because I had to pull myself to the finish line and secure a position at a graduate school with enough financial aid, even if it killed me, because everything came down to being a part of the 3%. 
The Child Welfare System Values Resilience, Not Healing
Faced with housing insecurity again after graduation, I worked throughout the summer to secure my first apartment with a roommate near my graduate school — then, the nicest apartment I had ever lived in. The agreement we had worked out was that I would pay them my portion of the rent and they would send a check to the property management company on behalf of us both. Two months into living there, I came home to an eviction notice and the reality that my roommate's payment to the landlord had bounced on multiple occasions without my knowledge. 
I couldn't grieve the fact that I had been traumatized, thrust back into the all too familiar situation of broken trust and nowhere to go. I had not escaped housing insecurity as I thought I had. I was once again gathering my belongings and leaving at age 24. My stability was once again at the mercy of another. I had to push and push and push. Healing wasn't an option — resiliency was all I knew how to do. I had to find a way to get through this uncertainty, finish my finals and figure out housing for the next semester. I did just that. I picked myself up and landed on my feet: housing, classes and an internship were secured during the spring semester of 2020.
After being stable and strong, the pandemic hit and classes went online along with the internship. Chaos ensued again. I packed my bags and headed back to California. I slept at the houses of mentors, exes and friends, and some nights, in my car. I finished out the semester barely holding onto the sense of me or this graduate degree that encompasses my whole identity. 
I am tired, exhausted and depleted, yet resiliency is all I am valued for and all I am seen as. The child welfare system made me put my education over my well-being. The child welfare system only acknowledges youth for their abject failures or impressive accomplishments, always forced to the extremes that make us seem different than any other human being. We are entitled nuance. We have a right to be seen as complex people with ordinary days. 
The child welfare system takes pride in graduating youth from one harmful and violent system to the next. The education system, like the child welfare system, will also change the rules and close its doors without concern for who it leaves cold. The same systems that toss me around like luggage parade me around as an institutional treasure — always the most prominent and unconsenting face on the diversity brochure, but the last to be granted an extension for bereavement or shelter during academic breaks.
I choose to value the woman I am: one who needed love as a child and didn't receive it. A woman who, despite the insurmountable obstacles put all around her, succeeded in a world and a system designed to kill her. I was never meant to flourish with such poise, and I used to think that made me special. Now, it makes me incredibly sad. I am special in many ways outside of my survival. I am interesting in many ways outside of my degrees. I am nervous but ready to take the path of healing, of really acknowledging what I went through and grieving it. I will take my exit from the classrooms for the first time in my life so that I can focus on all elements of me that have been yearning for acknowledgment. That truth, that one that isn't full of buzzwords and brochures, is the one I am prioritizing and the one that deserves to be discovered.
Shay House
The Imprint