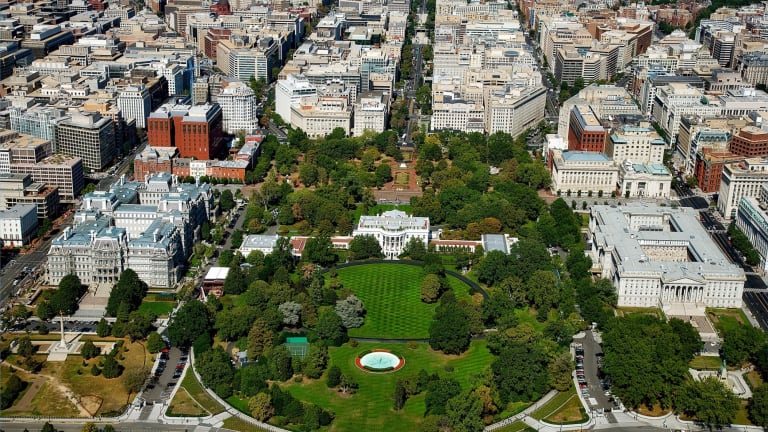 Corporate America Supports Marshall, But Why?
In the past year, some Republican attorneys general have aggressively pursued election fraud in the 2020 election, even though numerous studies have shown fraud to be extremely rare.
Virginia Thomas, the wife of U.S. Supreme Court Justice Clarence Thomas, grabbed headlines last week after the revelation of her jaw-dropping texts urging then White House Chief of Staff Mark Meadows to overturn the 2020 presidential election.
But she was not the only newsmaker to highlight the tight connection between those at the highest levels of our judicial system and far-right election-related conspiracies. Alabama Attorney General Steve Marshall earned a viral moment last Thursday when he appeared as a witness for the Republicans at the confirmation hearings for Supreme Court justice nominee Ketanji Brown Jackson. Sen. Sheldon Whitehouse (D-R.I.) asked him whether Joe Biden was, in fact, the "duly elected" president of the United States. Why this question?
Marshall has played a leading role in the effort to contest the 2020 election. He was a member of a group of Republican attorneys general who filed an amicus brief urging the U.S. Supreme Court to postpone the certification of the electors in four battleground states where President Donald Trump lost. As Documented has reported, Marshall chaired the political arm of the Republican Attorneys General Association (RAGA) at the very time the group was funding robocalls urging "patriots" to attend the rally that would become the U.S. Capitol riot. "We will march to the Capitol building and call on Congress to stop the steal," the call said.
Marshall has distanced himself from the actions of the group he led, saying he was unaware of the call. But under repeated questioning by Whitehouse, he refused to acknowledge that Biden was, indeed, "duly elected." As of March 1, Marshall is just one of 11 election denying candidates running for attorney general in 11 states, according to States United Action, a nonpartisan pro-democracy organization.
Has Marshall, who is running for reelection in November, paid a price for his association with the insurrection? It may be too soon to tell. Months of fundraising lie ahead for Marshall. But notably, many corporate donors are sticking with him. They include companies that pledged to pause donations to the 147 federal lawmakers who objected to the certification of Joe Biden's election, known pejoratively as the "Seditious Caucus."
"It's no surprise Mr. Marshall is still clinging to the Big Lie for dear life as the former head of a group that drove extremists to the Trump rally that devolved into a deadly coup attempt at the Capitol," Kyle Herrig, president of Washington D.C.-based watchdog group Accountable.US, wrote in a statement to Capital & Main. "What is surprising is that any reputable corporation would reward someone that not only helped incite the insurrection but continues to recklessly sow distrust in our democracy to this day."
Since the storming of the Capitol, Blue Cross Blue Shield of Alabama has donated $15,000 to Marshall, while Comcast and AT&T Alabama, a subsidiary of AT&T, have each donated $2,500. The Boeing Company's political action committee has donated $2,000. "While a contrast of ideas, ideological differences and partisanship are all part of our politics, weakening our political system and eroding public confidence in it must never be," Blue Cross Blue Shield Association President and CEO Kim Keck said in a statement in January 2021 shortly after the assault on the Capitol. The Blue Cross Blue Shield Association is a federation of local health insurance companies that includes Blue Cross Blue Shield of Alabama. Blue Cross Blue Shield, Comcast and AT&T did not respond to requests for comment.
Many of the companies that made pledges to pause their donations to election-denying politicians have since donated to them. Comcast, Boeing and AT&T have all donated to congressional candidates who objected to the certification of the election, according toPopular Information's tracker. Blue Cross Blue Shield has contributed to the Republican Senatorial Congressional Committee, which supports multiple candidates, including ones that objected to the election.
But some corporations that made pledges in support of safeguarding democratic institutions are absent from Marshall's post-insurrection campaign filings. Pfizer, Facebook and Google each gave Marshall more than $3,000 in 2017 but have not directly donated to him since Jan. 6, 2021. As an incumbent expected to coast to reelection, however, Marshall may not need as much campaign cash.
Marshall was appointed attorney general of Alabama by Gov. Robert J. Bentley in February 2017. He was elected to his first term in 2018 after a closely fought primary against former Attorney General Troy King. It's fair to note that the post-insurrection corporate pledges never extended to state lawmakers. Still, state attorneys general play an increasingly important role in safeguarding the democratic process. They serve as counsel to election boards and defend a state's election laws if they are challenged. In the past year, some Republican attorneys general have aggressively pursued claims of election fraud in the 2020 election, even though numerous studies have shown fraud to be extremely rare.
Their role as their state's top law enforcement officers means that powerful interest groups have a stake in their decisions. The political action committees associated with Alabama's auto dealers, power company employees, realtors and builders are some of Marshall's largest donors, with each committee donating more than $25,000 to Marshall since the insurrection. In all, Marshall has raised $751,000 since Jan. 6.
In his testimony last week, Marshall sought — without evidence — to argue that Jackson "believes that a fundamental redesign is needed in our criminal justice system and that she would be so inclined to use her position on the court to this end."
He also attempted to link Jackson to groups that have sought to reform the criminal justice system as a way to denigrate her as soft on crime. But one of Marshall's largest donors, Birmingham-based Regions Bank, has also weighed in on the need for a fairer justice system.
"We cannot continue to tolerate the racism, bias and violence that people of color face daily. It is also clear that there must be reforms in the way law enforcement and the justice system operate," Regions Bank President John Turner said in a statement after the murder of George Floyd in the summer of 2020. That statement noted that the city in which the bank has its headquarters, Birmingham, is located in the cradle of the Civil Rights Movement.
The bank and a political action committee associated with its parent company have donated $25,000 to Marshall's campaign since the insurrection.
This article was originally published on Capital & Main.