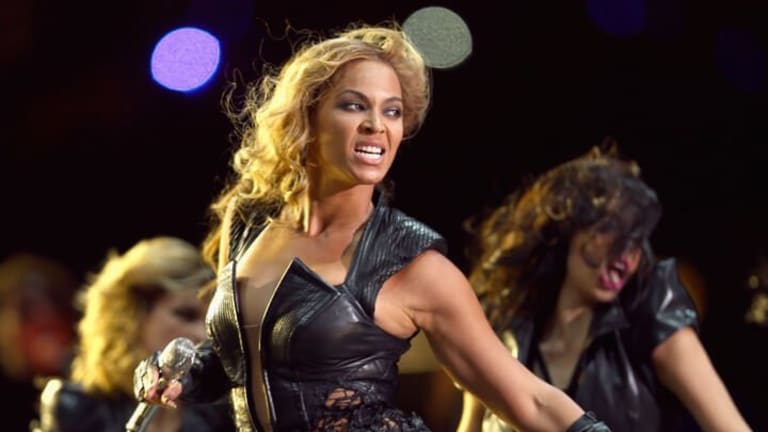 If You're Dissing the Sisters, You Ain't Fighting the Power: Kendrick Hailed, Beyonce 'Failed'
Janaya Khan: What happened in the treatment of Beyonce and Kendrick is a microcosm of how Black women are treated in the movement as a whole. Critiquing and coming for Black women under the pretense of 'holding her accountable' or 'checking her' is framed as necessary, but when it is a Black man being critiqued, or gender dynamics being challenged, it is being divisive. Dissing the Sisters
Last week, Beyonce performed "Formation", where she honored the legacy of the Black Panther Party which denounced police brutality and sought Black liberation, while celebrating her Blackness unapologetically in Black militant regalia.
While she has received backlash from mainstream media and international governmental bodies for her performance, ranging from a ridiculous call to ban her from Toronto councilor Jim Karygiannis (shout out Sandy Hudson for shutting that down), to anti-Beyonce protests around the world. With the hashtag #BoycottBeyonce rippling across the internet, socially and politically conscious communities had a powerful response as well.
Cue the think pieces: the seemingly endless amount of think pieces that dissected every aspect of her performance, from her choice of venue (the Super Bowl), to her clothing and lyrics and what performing there meant for her branding and business ventures. Some were invested in holding balance, recognizing that Beyonce is not a revolutionary but an international star who doesn't support the movement enough, yet her taking a stance, at the very least, has created dialogue where it perhaps didn't exist before. Most, however, went straight to attacking her in a way that is reserved only for Black women.
I watched the internet unfold as Beyonce was condemned, largely by men, who felt that her packaging of Black militancy was wrong, her choice of platform was wrong, having all those Black women dressed as they were was wrong, her brand of revolutionary was wrong, a brand that she has never sought out.
The issue isn't whether or not Beyonce upholds the ideals of capitalism, we already know that she does, but rather the rampant misogynoir that was couched in social justice rhetoric under the guise of 'checking' or holding her accountable.
This was made most clear by the thunderous silence following Kendrick Lamar's performance at the Grammy's. Kendrick performed a combination of 3 tracks, "The Blacker the Berry" and"Alright", which has become the unofficial anthem of the Movement for Black Lives, along with a song from his 'chamber' of unreleased material. He wore a prison uniform and chains that he broke out of, rapped about mass incarceration and was backed by African drummers and dancers. One of his most powerful lines in the song "Alright", 'and we hate popo/ wanna kill us dead in the streets fo' sho/, was pulled out to make the piece less charged and anti-police. As in, it was changed to make it more palatable for a largely white audience.
If anyone is holding their breath on the dozens and dozens of think pieces for Kendrick's performance, you can let it go. They aren't coming. Kendrick has received praise from the White House and the mass media exclaiming his brilliance as he stole the show.
I waited for the backlash similar to that given Beyonce, where Kendrick Lamar would be held accountable for his use of stage, his investment in his branding rather than in revolution, but instead I saw overwhelming adoration for his performance.
There were unending reasons as to why Beyonce was wrong, why she is not representative of 'the movement', how she embodies the capitalist agenda, yet Kendrick, who used a stage no less loaded in capitalist, elitist consumerism, was absolutely right in doing so.
There was applause for shutting down and interrogating Beyonce. And there was vicious censure and denunciation (largely seen on fb posts) for the few who have challenged that evident misogynoir. Think pieces became a way to attack and justify the wrongness of Black women in the movement, at the forefront and in formation.
What happened in the treatment of Beyonce and Kendrick is a microcosm of how Black women are treated in the movement as a whole. Critiquing and coming for Black women under the pretense of 'holding her accountable' or 'checking her' is framed as necessary, but when it is a Black man being critiqued, or gender dynamics being challenged, it is being divisive.
A prime example of the ways in which Black masculinity is upheld at the expense of Black women is in the co-founders of Black Lives Matter, three Black women, and DeRay Mckesson,not a member of Black Lives Matter yet acclaimed by mainstream media and the public alike as being a leader in the BLM movement.
When there is critique of the movement for Black Lives, the blame is laid at the feet of the co-founders which trickles down to the Black women, gq and trans people who largely make up the chapters and do the work of organizing. Yet when the BLM movement is praised for a particular action, vision or platform, the McKesson's and Shaun King's are called upon and thanked for their work in BLM. And when Black women name these discrepancies that put them at a disadvantage, they are shut down and told they are being divisive.
The same trend happens in Canada where the Toronto chapter of BLM, made up of largely queer and trans people, is shaping the Black movement in Canada and does the work of organizing on the ground, but Desmond Cole, a Black man, is often acclaimed by the media and public alike for the work.
Though there has been some mixed response to McKesson running for mayor, the majority response has been praise. I loathe to think of what the response would have been if Alicia Garza or Opal Tometi had said they were running for mayor of their respective cities.
Being a Black woman in general means being hypervisible and invisibilized simultaneously. When it is combined with revolutionary work, it is an especially dangerous position wherein you are considered accessible to the public, but not afforded the protection that often comes with that visibility and that is often needed even more urgently because of the exposure.
Naming misogyny and patriarchy in movements is not divisive, it is part of the work that we are meant to do in dismantling the system that we live in, and ensuring that we aren't reimagining colonial structures that continue to erase Black women from Black Liberation.This is an opportunity for an intervention in the rampant ways in which misogynoir is eroding and undermining the potential of the movement in this time. Social justice rhetoric manipulated to perpetuate misogynoir and erase Black women and their work isn't new, and yet it remains as present as ever. Non Black people, the media and the public at large are deeply invested in this narrative of Black masculinity and patriarchy.
The reality is that despite this model of erasure, Black women will continue to carry movements all over the world, even in their own homes. Isn't it time, yet, to recognize Black women as people, as capable of positive contribution? As leaders of the movement? Isn't it yet time to see ourselves as oppressive to the very people who fight for us? When will we stop taking Black women for granted?
This is our moment to evolve the Black liberation movement, our moment to see it and realize it in its fullness. Let's show up for all Black lives and the ways we each contribute to the vibrant tapestry of our collective Black future.
Janaya Khan
Educator, Organizer, Cyborg
*Note from author: Thanks to Allix Thompson for editing and general Black brilliance!