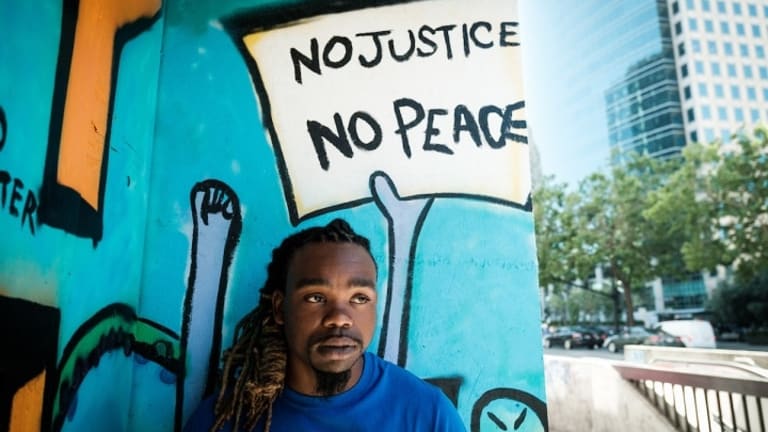 Extended Foster Care for Calfornia's Young Adults
Sarah Tiano: The need for extra support is clear, as research shows foster youth have been especially hard hit by the pandemic-fueled economic recession.
California Lawmakers Pass Pandemic Protections for Foster Youth
They are among California's most economically vulnerable young people as COVID-19 cases in the state surpassed a staggering 700,000, tens of thousands of evictions loom and the number of unemployed soars past 2.5 million.
At 21, former foster youth don't have bedrooms waiting for them at their parents' homes when they are in a pinch, or lengthy education and job histories to rely upon. They are often, quite literally, alone in the world as they emerge from being raised by a government system.
Now, a bill headed to the governor's desk this week will support them financially for another six months – staving off for a limited time what many describe as perhaps the most dire of prospects.
Senate Bill 912, authored by outgoing Silicon Valley legislator Jim Beall (D), would extend even further the program known as extended foster care – preventing 21-year-olds in the child welfare system from losing their housing help and financial benefits during a state or countywide emergency.
Extended foster care has long served 18- to 21-year-olds through a combination of state and federal funds. But if signed by Gov. Gavin Newsom (D), SB 912 would allow those young adults set to age out at 21 during a declared state of emergency to continue receiving assistance and case management for six months after the emergency declaration is made.
The need for extra support is clear, as research shows foster youth have been especially hard hit by the pandemic-fueled economic recession.
Peter, a 21-year-old former foster youth from a Silicon Valley suburb, called the additional support crucial. He and his peers need extra time to get their act together – particularly those venturing into adulthood amid the pandemic, like he is, without the support of even a single relative.
Read about Peter and his experience in extended foster care.
For the current state of emergency, SB 912 would allow young adults who turn 21 between March 4 and June 30, 2021, to remain eligible for foster care benefits through the end of next June – adding as much as eight extra months more onto the six-month extension. The bill includes an urgency clause that will allow the law to go into effect immediately if signed.
"SB 912 is so important because it provides certainty and safety for foster youth, protecting them from unpredictable states of emergency or being used as a bargaining chip to leverage negotiations," Beall told The Imprint.
There have been two other more limited, immediate measures to help young adults aging out of foster care in California during these historically devastating times. On April 17, Newsom signed an executive order that extended benefits for those set to turn 21, but excluded people who turned 21 between the onset of the pandemic emergency and the date of the executive order. And the 2020-21 Budget Act, signed in June, set aside $42 million to fund continued foster care benefits for 21-year-olds who would otherwise be aging out.
But advocates say despite the infusion of cash, implementation has been spotty due to lack of clarity in the policy – while needs remain overwhelming. As a result, "many youth have been and are continuing to be exited to homelessness, experiencing food insecurity and overall instability in their lives," said Julie McCormack, a policy associate with the Children's Law Center of California, which represents foster youth in Los Angeles, Sacramento and Placer counties.
Enacting SB 912 would resolve ambiguities in current policy, McCormack said, as well as address the "grievous oversight" of the youth left out of the extension ordered by Newsom in April.
"These youth have been no less impacted by the pandemic," McCormack said. "But due to the unfortunate timing of their birth date, they have been shut out of receiving essential support during this public health crisis."
That said, she added, there is some concern that Newsom may veto the bill based on the "mistaken belief that the issue has been resolved."
FFT Imprint Leaderboard
When he first introduced SB 912 in February – before the pandemic gutted budgets and upended political priorities – Beall was calling for a far more significant change to extended foster care: raising the age limit from 21 to 25.
SB 912, scaled down from its original version, ultimately sailed through the Legislature, passing unanimously in each committee and in floor votes as lawmakers worked to shore up resources for communities especially vulnerable to fallout from the pandemic.
Throughout his decades-long career in California politics, Beall has been a stalwart champion for foster youth. In 2010, he authored legislation that created the state's extended foster care system, aimed at helping youth raised in the system transition more gradually into independence. His bills have also improved the lives of youth in group homes and on psychotropic medications, among other areas.
Before reaching term limits at the end of 2020, Beall hoped to leave the Senate with far greater support in place for young adults removed from their parents as children. But when COVID-19 hit, the Legislature had to contend with a $54 billion budget deficit and allowed only bills that dealt with the pandemic, homelessness or wildfires.
"It just breaks your heart after decades of work on this that we aren't able to do this," Beall told The Imprint in an interview earlier this year.
The need for extra support is clear, as research shows foster youth have been especially hard hit by the pandemic-fueled economic recession. A recent survey from the national nonprofit FosterClub revealed that two-thirds of 18- to 24-year-old foster youth have lost jobs or hours due to COVID-19. More than half reported they'd struggled to find enough food during the crisis.
A handful of other child welfare-related bills are headed to the governor as well, as the close of the legislative session ends at midnight tonight. Gov. Newsom then has until Sept. 30 to sign or veto any legislation that comes across his desk:
Another piece of legislation by Sen. Beall would set up a system to ensure foster youth have help filling out applications for federal financial aid for college. Assembly Bill 2416, authored by Assemblymember Jesse Gabriel (D), would give students the right to appeal when they lose financial aid due to academic struggles caused by being homeless.
On the K-12 education front, Assembly Bill 1835 would tweak rules around the local control funding formula, which creates special funds for foster, low-income or English-learning students. If enacted, the bill would require education offices to report any of these funds left unspent and report how they would be reinvested into services directed at these student populations.
Assemblymember Laura Friedman's (D) staff said they expect a clear path to the governor's signature on Assembly Bill 1979, which expands housing options for young adults in extended foster care. The bill also protects a young person's spot in an extended foster care supervised independent living program during an absence of up to 14 days, provided the youth notifies the program of their absence.
Susan Talamantes Eggman's Assembly Bill 2805, sponsored by the California Judges Association, would expand the scope of evidence available to dependency court judges in cases of severely physically abused young children. Current law only allows for testimony to be considered in dependency cases with a victim under age 5 who has been subjected to serious physical or sexual abuse or starvation.
Sarah Tiano
The Imprint
This story originally appeared in The Imprint, a daily news publication dedicated to rigorous, in-depth journalism focused on families and the systems that impact their lives.