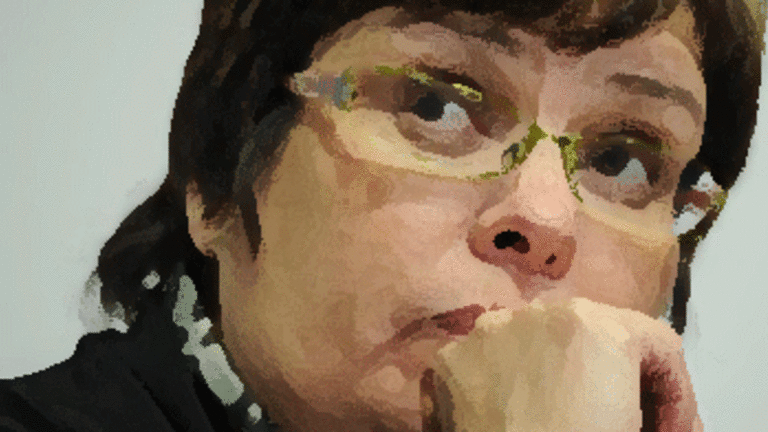 Idle No More
Winona LaDuke: This weekend, hundreds of Native people and their supporters held a flash mob round dance with hand drum singing, again as a part of the Idle No More protest movement. This quickly emerging wave of Native activism on environmental and human rights issues has spread like a wildfire across the continent.
As Attawapiskat Chief Theresa Spence enters her fourth week on a hunger strike outside the Canadian parliament, thousands of protesters in Los Angeles, London, Minneapolis and New York City voice their support. Spence and the protesters of the Idle No More Movement are drawing attention to deplorable conditions in Native communities and recently passed legislation C-45, which sidesteps most Canadian environmental laws.
"Flash mob" protests with traditional dancing and drumming have erupted in dozens of shopping malls across North America, marches and highway blockades by aboriginal groups from across Canada and their supporters have emerged from as far away as New Zealand and the Middle East.
This weekend, hundreds of Native people and their supporters held a flash mob round dance with hand drum singing at the Mall of America near Minneapolis, again as a part of the Idle No More protest movement. This quickly emerging wave of Native activism on environmental and human rights issues has spread like a wildfire across the continent.
"Idle No More" is Canadian for, "That's Enough BS, We're Coming Out to Stop You" -- or something like that. Spence is the leader of Attawapiskat First Nation -- a remote Cree community from James Bay, Ontario. The community's on-reserve 1,549 residents (a third of whom are under 19) have weathered quite a bit: the fur trade, residential schools, a status as non-treaty Indians, and limited access to modern conveniences -- like toilets, or maybe electricity. Conditions like these are all too commonplace in the north, but they have become exacerbated in the past five years with the advent of a huge diamond mine.
DeBeers, the largest diamond mining company in the world, moved into Cree territory in 2006. The company states it "is committed to sustainable development in local communities." This is good to know. This is also where the First World meets the Third World in the north, as Canadian MP Bob Rae discovered last year on his tour of the rather destitute village. There is no road into the village eight months of the year, and four months a year, during freeze up, there's only an ice road.
A diamond mine needs a lot of infrastructure. And that has to be shipped in, so the trucks launch out of Moosonee, Ontario. So the mining company built a better road. The problem is that the road won't work when the climate changes, and already stretched infrastructure gets tapped out. Last year, Attawapiskat drew international attention when many families in the Cree community were living in tents at minus 40 degrees .
There is some money flowing in. A 2010 report from DeBeers states that payments to eight communities associated with its two mines in Canada totaled $5,231,000. Forbes Magazine reports record diamond sales by the world's largest diamond company "… increased 33 percent, year-over-year, to $3.5 billion… The mining giant, which produces more than a third of the world's rough diamonds, also reported record EBITDA [earnings before interest, taxes, depreciation, and amortization] of almost $1.2 billion, a 55 percent increase over the first the first half of 2010."
As the Canadian Mining Watch group notes, "Whatever Attawapiskat's share of that $5 million is, given the chronic underfunding of the community, the need for expensive responses to deal with recurring crises, including one that DeBeers themselves may have precipitated by overloading the community's sewage system, it's not surprising that the community hasn't been able to translate its … income into improvements in physical infrastructure ," said the report. "Neighboring Kashechewan is in similar disarray. They have been boiling water, and importing water. The village almost had a complete evacuation due to health conditions, and … fuel shortages are becoming more common among remote northern Ontario communities right now."
As Alvin Fiddler, Deputy Grand Chief of the Nishnawbe Aski Nation, explained to a reporter, that's because the ice road used to truck in a year's supply of diesel last winter did not last as long as usual. "Everybody is running out now. We're looking at a two-month gap" until this winter's ice road is solid enough to truck in fresh supplies, Fiddler said.
Kashechewan's chief and council are poised to shut down the band office, two schools, the power generation centre, the health clinic and the fire hall because the buildings are not heated and could no longer operate safely. "In addition, some 21 homes had become uninhabitable," according to Chief Derek Stephen . Those basements had been flooded last spring, as the weather patterns changed.
As a side note, in 2007, some 21 Cree youth from Kashechewan attempted to commit suicide, and the Canadian aboriginal youth suicide rate is five times the national average. Both communities are beneficiaries of an agreement with DeBeers.
The reality is that these communities would never see the light of media attention, if it weren't for Theresa Spence -- and probably Facebook, Twitter and other social media. Chief Spence is still hoping to meet with Prime Minister Stephen Harper, urging him to "open his heart" and meet with native leaders angered by his policies.
"He's a person with a heart but he needs to open his heart. I'm sure he has faith in the Creator himself and for him to delay this, it's very disrespectful, I feel, to not even meet with us," Chief Spence said.
Native communities receive little or no attention, until a human rights crisis of great proportion causes national shame. Facebook and social media may change and equalize access for those who never see the spotlight. (Just think of Arab Spring). With the help of social media, the Idle No More movement has taken on a life of its own in much the same way the first "Occupy Wall Street" camp gave birth to a multitude of "occupy" protests with no clear leadership.
[dc]"T[/dc]his has spread in ways that we wouldn't even have imagined," said Sheelah McLean, an instructor at the University of Saskatchewan and one of the four women who originally coined the "Idle No More" slogan."What this movement is supposed to do is build consciousness about the inequalities so that everyone is outraged about what is happening here in Canada. Every Canadian should be outraged."
Actually, we all should be outraged, and Idle Mo More.
Winona LaDuke
Sunday, 30 December 2012