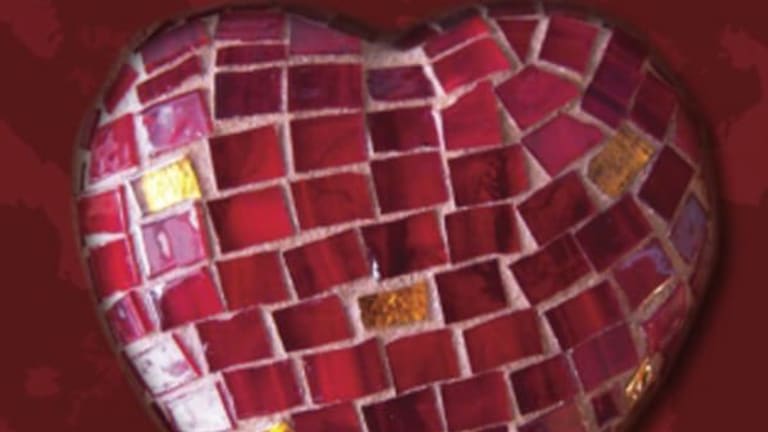 A Call for Spirituality and Self-Care in the Social Justice Movement
Victor Narro: Self-awareness at all times during our work for justice helps keep us in a state of humility. Self- awareness of how we treat others and how we engage with our colleagues in campaigns and other activities guides us in the community we are trying to build. We must always be in the presence of this self-awareness.
On November 20 of last year, the same evening of President Obama's announcement for a deferred action program that would benefit almost 4 million undocumented immigrants, over 100 activists from immigrant rights groups, labor unions, economic justice groups and other community organizations came together to celebrate and embrace self-care as a form of activism. The event entitled, Solidarity in Self Care: A Gathering to Connect and Revitalize, involved workshops on dance, theater, yoga, soul collage, healing journey through culture and art, and creating balance with flower essence. The event included a group reflection about how we can integrate self-care and spirituality in the work of activism. The evening ended with a walking meditation followed by a dinner celebration with the music of Las Cafeteras.
My recent book, Living Peace: Connecting Your Spirituality with Your Work for Justice, helped to lay the foundation for this gathering. We have all worked tirelessly to create a social justice movement in Los Angeles that is vibrant and continues to accomplish great victories that improve the lives of low-income communities. Like many other places, social justice work in Los Angeles can be challenging and taxing on an individual level for those who labor in the trenches daily. We know that it takes a special kind of person to commit to a life of fighting for justice in what most of the times can seem like an uphill battle. The book addresses a major crisis from which we suffer today – the enormous deficit of spirituality and self-care in our work for justice.
We either keep our spirituality and faith to ourselves, or there is no process to integrate it and use it as a source of inter-connectedness to build strong solidarity. Similarly, there is a lack of self-care and community-care within the movement. We are facing major challenges that far exceed our human capacity to take them on. We often find ourselves suffering fatigue and burned out, which lead to a breakdown of our bodies and spirit. Our unhealthy lives as activists – whether as an organizer, policy advocate, lawyer, or researcher – is impacting the overall health of our movement for justice.
In my book, I argue that the work for justice is a form of spirituality in and of itself. As activists, we have the foundation of spirituality within us from which we can approach the work together and rebuild our movement from within. Each of us is an instrumental creative part of the universal being of justice, and there is no one role that rises above the others. The spiritual framework that we need to strengthen our movement as we move forward will rely on 1) our interconnectedness with each other, and 2) our embrace of social justice activism through compassion and humility.
The interconnectedness between all of us in the social justice movement should become an indispensable part of our work. This is so especially where we find ourselves dispersed in so many different strategies and campaigns, and often disconnected from each other. St. Francis of Assisi, the peace activist of the Middle Ages from whom I derive my spirituality, would spend long hours with each of his brothers that formed the first band of followers of his teachings. He lived and practiced daily the heart-to-heart connections with them. Similarly in our work for justice here in Los Angeles, we are all interwoven – ourselves, our lives, the communities we represent and what we are striving to accomplish.
Francis had the capacity to go deep into someone's heart and share the joy and sadness of that person. As activists, we too have the potential to connect through our hearts and let that connection be the driving force that enables us to struggle together, to strategize together, and to win together. In reaching such a potential of human relationship, we will create the spiritual binding force from which we can move forward together in the fight for a better Los Angeles. This is true solidarity in action – our interconnectedness with one other, the spiritual force of love and compassion for one another, much in the same way of the unconditional love that Francis had for all of creation.
Thich Nhat Hanh, Vietnamese Buddhist Zen Master, poet, scholar, and human rights activist, in his Fourth Mindfulness Training, Loving Speech and Deep Listening, states that we must be "determined not to spread news that [we] do not know to be certain and not to utter words that can cause division or discord." He goes on to state that we must "make daily efforts, in [our] speaking and listening, to nourish [our] capacity for understanding, love, joy, and inclusiveness, and gradually transform anger, violence, and fear that lie deep in [our] consciousness."
We must learn to engage in active listening with our heart, which will then enable us to speak through compassion or loving speech, and not anger, frustration or fear. Active listening without passing judgment, is a gift that we can give to each other to enhance our work for justice. When we are really heard, and the other understands our meaning and emotions, we feel valued and respected, a condition necessary for strengthening our movement. There is a no more precious gift, to give or receive, than to listen to the words of another. This process of active listening and loving speech will enable us to be mindful of and respect the dignity within each one of us. There is really no meaning in a task or activity unless there is a deep inter-connection with our spirituality and with one another in our work for justice.
My daily meditation and refection with Francis serves as a spiritual incubator that helps me grow and frees me up to serve others. Francis wanted nothing more in his life than to spend himself in order to be compassionate towards others. This mindfulness is similar to Thich Nhat Hanh's concept of "interbeing." To apply it to us as activists, there is the connection between our mind, our heart and our sense of justice, which lies deep within our heart. We become truly alive as activists once we make this connection and it then leads to the interconnectedness between our heart and the hearts of those around us.
Our ability to do our work for social justice is reliant on our physical capacity and our health. There should be no disconnection here. If we are unhealthy, we are limited to what we are able to do as activists. Healthy body, mind and spirit should equate healthy activism.
The second principle we must embrace is a model of compassion and humility. Francis taught me that to be humbled, strengthens a generous spirit. Like the principles of non-violence, humility in social justice work is not submission or a state of passiveness; rather, it is a powerful force for change. Francis understood that the biggest threat to humility was the power of human pride and ego. For him, humility in its highest form (holy or spiritual humility) always puts pride and ego to shame. Francis saw humility as the only way to prevent our ego from poisoning our pride. In this way, humility is a form of "self-activism" where we as activists take proactive steps to ensure that we act for the act itself, and not to feed our selfish desires or be puffed up by the praises of others.
Just as Francis preached a way of life through the principle of humility, we too must approach our work in the same way. What does this mean? It means that we must exercise humility through acts of compassion and selflessness as we carry out our tasks in our everyday work – in a campaign, in a picket line, a protest, giving a presentation or workshop, house visits, community forums, visiting policy makers, etc. In whatever activity we engage in as part of our work for justice, we must always do it through the principle of humility that Francis teaches us. After all, true leadership is about knowing when to step back so that others can step forward.
Self-awareness at all times during our work for justice helps keep us in a state of humility. Self- awareness of how we treat others and how we engage with our colleagues in campaigns and other activities guides us in the community we are trying to build. We must always be in the presence of this self-awareness.
As we struggle to transform the City of Los Angeles, let us embrace a new approach to moving forward together. Let us create a spiritual framework of humility, compassion and respect that will provide for a more cohesive collective strategy and a stronger movement as we continue the fight for a better Los Angeles for all.
Victor Narro
Victor Narro is Project Director for the UCLA Labor Center. For more information on his new book, Living Peace: Connecting Your Spirituality with Your Work for Justice, go to Amazon or Facebook.