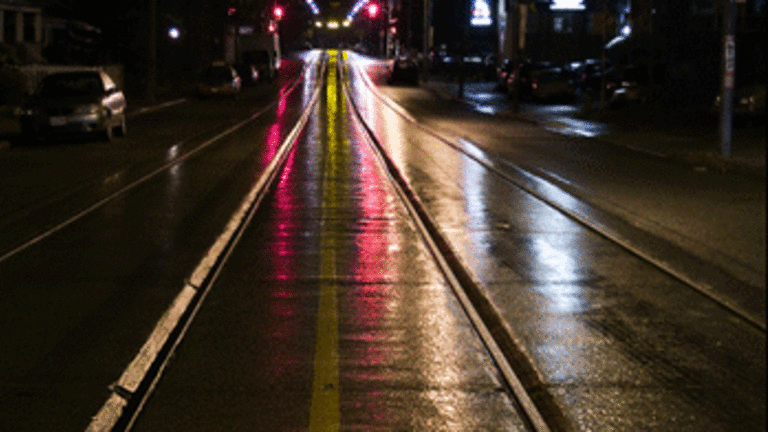 Living Rough
This business of moving from place to place every night is totally new to me. I was in my last home for six years, nine for the one before it and seven in a previous residence. By the standards of people who truly are living rough - sleeping in shelters, at bus stops and in parks - I know I have it really easy given my circumstance. And having "no permanent address" has been quite an experience.
For the next two nights, I'm living in an empty dormitory at the University of Toronto, which rents out rooms when school is on summer break. One friend thought of the "hotel" notion and another is paying the $22 nightly charge. It's the first time in my life I've ever lived in a college dorm. When at university, I was home-bound until I saved up enough money from a part-time job in a local TV newsroom to rent a small apartment and move out on my own.
I lived for a while in a fading apartment building where, basically, there were three kinds of tenants. There were the very elderly who spent much of the day socializing in the lobby, often clad only in a bathrobe, socks and sandals. The building was home to a raft of much-too-beautiful, 20-something Russian and Eastern European women who didn't seem to work yet managed to be well-dressed and well-coiffed, so I assumed they were well-kept. And there was an offbeat collection of more Filipino transsexuals with falsetto voices than could possibly be living in Manila. The apartment, which was empty except for a bed, a sofa and a chair, was still under lease to someone I know who'd moved out recently when she bought her first house.
There was a night sharing the living room sofa with an eight-month-old Newfoundlander puppy who already weighed nearly as much as I do. By one in the morning, I'd surrendered the furniture to her, moving my blanket and pillow to the floor, because she kept whining and licking my face to get my attention. "Move!" the dog seemed to be saying. I wasn't angry with the dog; after all, it was her bed, not mine, and it was only the dog's owner who'd kindly provided the space for me without first consulting the pooch.
One evening, I found refuge in the guest room of a high-class escort's condo who was in Ottawa for the night with a client or customer or trick. I don't know what word would adequately describe the patrons of an expensive call girl. One word might be "rich." A few days later, I snooped around on the Internet for a while and discovered that my benefactor charged $3,000 a night - plus first class travel expenses.
I declined an offer to spend June, July and August in someone's empty lake cottage about 100 miles or so from Toronto. The owners, a married pair of unlikely academics who'd rather be blues musicians, are off in Europe researching something or other thanks to a grant from an obscure foundation. On one level, its rustic remoteness on the shore of a pristine lake was very appealing; all summer people living here kill to get away for even just a weekend, often crawling along for hours in thick traffic on Friday afternoons. But the place was outside the range of the internet and cell phones so I couldn't write, couldn't look for work or a more permanent place to live, and couldn't even buy groceries when I had the money because I don't have a car.
Living night-to-night has provided eye-opening lessons for me. I've learned how to ask for help, something I was taught as a child shows weakness by exposing a "problem" to others; in my family, "problems" were no one else's business.
I've gained new insight into a social issue that was real to me in an abstract sense, but somehow remote and removed from the daily concerns of my own, small life. It's given me a new resolve to do something concrete to help the homeless after I pull myself out of this problem.
And I look entirely differently at the far-too-many people I see every day wandering the streets. I wonder how a wealthy nation can have - or even tolerate - this situation.
Charley James
Charley James is an American journalist and writer who lives in Toronto. His memoir, "There's A Monkey In The Yard!" is due to be published next summer.
Help keep Charley living indoors.
Posted: Monday, 4 June 2012