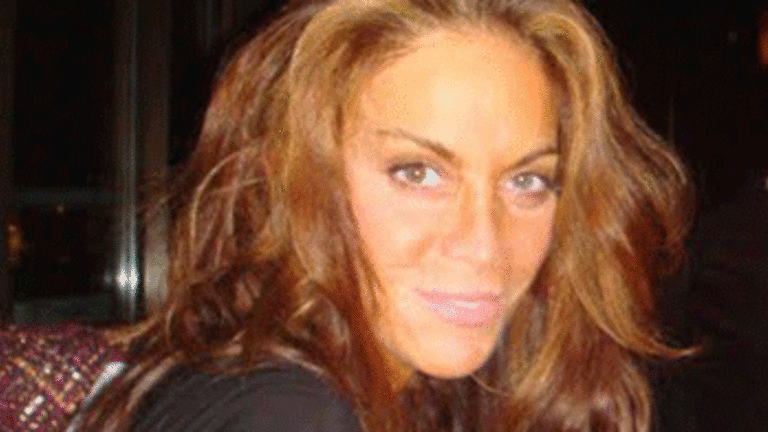 Jewish Federation Puts Kibosh on Extremist Islamophobe Pamela Geller
Linda Milazzo: Discussions between Jews, particularly relative to Israel, have broken up friendships - even families. As long as haters like Pamela Geller have venues to preach, the gap will grow even wider.
Sunday morning, in a surprise announcement, The Jewish Federation of Los Angeles President Jay Sanderson put the kibosh on a planned lecture by controversial Jewish activist and avowed anti-Islamist, Pamela Geller. Geller, who resides in New York, had been set to speak at the Jewish Federation's Los Angeles headquarters by invitation of the ultra conservative Zionist Organization of America (ZOA), a Jewish Federation affiliate.
Even though President Sanderson offered no official explanation for canceling, outside the Wilshire Boulevard venue, Geller and the couple dozen folks who'd come to hear her speculated that Sanderson acted out of fear of an anti-Geller protest; specifically, a Muslim anti-Geller protest. Geller and her hypervigilant cohorts never imagined that the Los Angeles Muslim community hadn't considered protesting the event. Instead, on Saturday evening, members of the Muslim community via CAIR (Council on American–Islamic Relations) and a coalition of inter-faith organizations, issued the following compelling and sober statement decrying the Jewish Federation's plan to host the Geller lecture:
Interfaith Coalition Decries Hate Group Leader's Appearance at L.A. Jewish Federation
Pamela Geller, is co-founder of SIOA, an organization designated as a hate group by the Southern Poverty Law Center.
A Southern California interfaith coalition today expressed "deep shock and alarm" over the Jewish Federation's decision to offer a platform to the leader of an anti-Muslim hate group.
Pamela Geller, who will deliver a lecture tomorrow on "Islamic Jew hatred" and "the root cause of war in the Middle East," is co-founder of Stop the Islamization of America (SIOA), an organization designated as a hate group by the Southern Poverty Law Center (SPLC), and author of a book offering step-by-step instructions on how to stop mosque construction in America.
Tomorrow's event is sponsored by the Zionist Organization of America (ZOA) and is hosted by the Federation in Los Angeles.
SEE: Pamela Geller on the Islamic Jew-Hatred
The interfaith coalition released the following statement:
"We are extremely shocked and alarmed to see a mainstream Jewish organization associating itself with one of the nation's leading Islamophobes who doesn't hesitate to share the podium with European racists and whose admirers apparently include Norwegian mass killer Anders Breivik. Religious leaders and institutions have an increased and urgent responsibility to promote tolerance and mutual understanding among all Americans, instead of giving aid and comfort to fear-mongers like Geller. Imagine how hurt Jewish community members would be, and rightly so, if they discovered American Muslims hosting an anti-Semitic speaker."
The interfaith coalition includes: Council on American-Islamic Relations - Greater Los Angeles (CAIR-LA), Islamic Circle of North America - Southern California (ICNA), Islamic Shura Council of Southern California, Jewish Voice for Peace - Los Angeles (JVP-LA), LA Jews for Peace, Muslim American Society - Greater Los Angeles (MAS-LA), Muslim Public Affairs Council (MPAC), and Progressive Christians Uniting (PCU).
SPLC: Active Anti-Muslim Groups
Pamela Geller's New Book: Communist Bookstore Clerks and "Secret Halal Meat"
Geller most recently bragged that she uses a Quran, Islam's holy text, as a doorstop. She also called for the demolition of a mosque in Florida, and will be speaking along with the violent racist group English Defence League's Tommy Robinson at an international event later this summer.
SIOA is an outgrowth of a similar group in Europe that seeks to block the construction of mosques on that continent. Its sister organization, Stop the Islamization of Europe, "considers Islamophobia to be the height of common sense."
The United States Patent and Trademark Office refused to grant SIOA a trademark because: "The applied-for mark refers to Muslims in a disparaging manner because by definition it implies that conversion or conformity to Islam is something that needs to be stopped or caused to cease."
Geller has claimed that "Hitler and the Nazis were inspired by Islam" and that Islam "mandates" lies and deception.
SEE: Pamela Geller: The Looniest Blogger Ever
She has also posted images on her blog that include a fake photograph of then Supreme Court nominee Elena Kagan in a Nazi uniform, another fake image of President Obama urinating on an American flag and drawings purporting to depict Islam's Prophet Muhammad as a pig.
One image posted by Geller, headlined "Piss Be Upon Him," showed one of the controversial Danish cartoons of the prophet covered in urine. ("Piss Be Upon Him" is designed to mock the traditional phrase "Peace Be Upon Him" that Muslims use when mentioning any prophet of God, including Abraham and Jesus.)
Video: TV Host Exposes Pamela Geller's Anti-Muslim Bigotry
SIOA is an Anti-Muslim Hate Group
CONTACT: CAIR-LA, Munira Syeda, 714-851-4851, info@losangeles.cair.com; ICNA SoCal, Waqas Syed, 949-521-0597; JVP-LA, Estee Chandler, losangeles@jewishvoiceforpeace.org; MPAC, Marium Mohiuddin, 323-258-6722, marium@mpac.org; Shura Council, Shakeel Syed, 714-239-6473, shakeel@shuracouncil.org
The Interfaith Coalition's statement provides an accurate portrait of Geller as a woman intent on destroying Islam. It also provides a marked contrast between the Coalition's mature civility and Geller's juvenile irrationality. Ultimately, it wasn't Muslims who planned to protest Pamela Geller at the Jewish Federation on Sunday. It was her fellow Jews - one of whom was me.
I went to the Jewish Federation building Sunday morning. Other Jews went as well. Lauren Steiner, an activist with Occupy LA, whose family has long-time ties with The Jewish Federation, was there. Former Congressional candidate Marcy Winograd was there. Dorothy Reik, President of Progressive Democrats of Santa Monica Mountains, was there. Indeed, had there been more advance notice than just a few hours, many more local Jews would have gone. Geller's just as toxic to Jews as she is to Muslims.
True, Geller was instrumental in inflaming New York City over plans to build the Park51 Islamic Community Center (often referred to as a Mosque). But thinking people see through Geller and her SIOA partner Robert Spencer's vitriol and hyperbole. Few are moved to join her. Lauren Steiner informs me that Orit Arfa, organizer of Sunday's event, set up a Facebook page for Geller's appearance. Arfa invited 36 people but no one signed up to go. Judging from the small number of people present Sunday morning, Geller isn't much of a draw. Her rage is discomforting and she offers nothing in positive values.
On its website, the Jewish Federation of Los Angeles posts the following as its mission:
Based on Jewish values, The Jewish Federation of Greater Los Angeles convenes and leads the community and leverages its resources to assure the continuity of the Jewish people, support a secure State of Israel, care for Jews in need here and abroad, and mobilize on issues of concern to the local community, all with our local, national, and international partners.
Consider the opening phrase, "Based on Jewish values." While there is no explanation of Jewish values on The Federation's website, traditional Jewish values conflict directly with Geller's racism, extremism and distortion of facts. Take a look at the most recent 2012 survey of Jewish values by the Public Religion Research Institute:
Core Qualities of Jewish Identity. When asked which qualities are most important to their Jewish identity, nearly half (46%) of American Jews cite a commitment to social equality...
Regarding Attitudes toward American Muslims. Two-thirds (66%) of American Jews agree that American Muslims are an important part of the religious community in the United States, compared to 32% who disagree. Similarly, only about 1-in-5 (22%) American Jews believe that American Muslims ultimately want to establish Shari'a or Islamic law as the law of the land in the United States, compared to 76% who disagree.
While there is a small, non-majority percent of American Jews who may agree with Geller on certain issues, her presentation is so hate-filled and vulgar, she diminishes her opportunity for coalition and allegiance. Who knows. Perhaps it was The Federation's Jewish values mission that caused Sanderson to send Geller away.
Of course, now Geller and her cohorts want retribution against Sanderson and The Jewish Fed for booting her. They set up a protest outside the Federation building. They bought poster board and Sharpies to make signs. They placed the materials in the public area and asked those who were there to create their own messages. Here are photos of the protest signs posted on Geller's website. Notice how many speak of free speech.
I joined in on the protest. I used their materials to create my own two-sided sign shown here
The Geller folks were unhappy with my messages and confiscated my sign. Quite contradictory behavior considering their own signs were touting "free speech." I offered to pay for the materials I used, but they angrily dismissed me. Oh well...
In truth, this breach in communication bothers me greatly. Discussions between Jews, particularly relative to Israel, have broken up friendships - even families. As long as haters like Geller have venues to preach, the gap will grow even wider. There's an amazing documentary titled "Between Two Worlds," produced and directed by Jewish husband and wife filmmakers Alan Snitow and Deborah Kaufman. The film meticulously explores the challenge of discussing Israel between Jews with opposing views; Jews who support all Israel does and Jews who are critics of Israel. It's a remarkable piece of work. Please see it if you can.
Linda Milazzo
Published: Monday, 25 June 2012