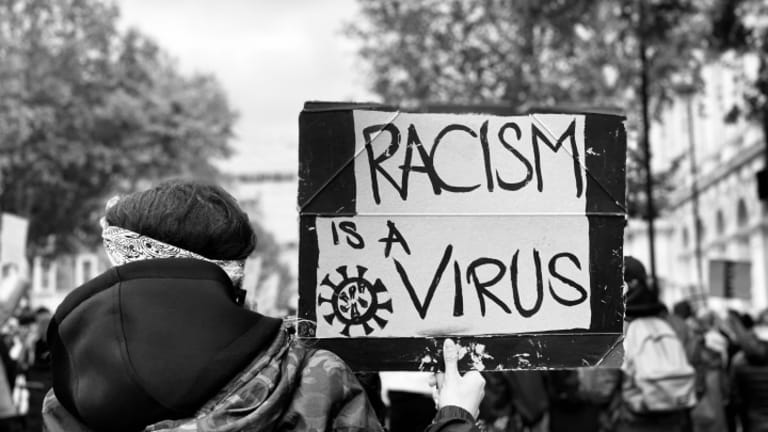 Professional Sports and BLM: How Long Will It Last?
Brian Biery: Professional sports figures and leagues are now teammates with civil rights activists. Let's all embrace these athletes-for-peace and encourage them to stay in the game until the last second ticks off the clock!
Sports has always had a tenuous relationship with advocating for social justice causes. Athletes have often been criticized for speaking their minds about injustice and racism. Calls from various sectors of the public have often been to 'stick to playing the game' rather than sullying the sport with protests and demonstrations.
Standing up for justice has also meant shortened careers, fewer endorsement opportunities, ostracism by fans and outright violent threats by white supremacy groups.
With this backdrop in mind, it is even more astounding what Colin Kaepernick attempted when he was a quarterback with the San Francisco 49ers! Only four short years ago he kneeled during the playing of the national anthem in order to protest police brutality and racial inequality in the U.S. Subsequently, his pro-football career was ended, he suffered financially, and he received death threats and constant criticism.
And yet, he persisted, confident in his belief that by kneeling he would bring attention to our country's ultimate sin: Racism.
Professional sports figures and leagues are now teammates with civil rights activists. Let's all embrace these athletes-for-peace and encourage them to stay in the game until the last second ticks off the clock!
Perhaps unknowingly, Kaepernick laid the groundwork for future athletes to stand up to police brutality, white supremacy, voter suppression and the myriad other ways our society works to keep people of color down.
With the murder of George Floyd as the catalyst, kneeling is now seen as a form of respect. And it has been utilized by professional athletes all over the globe to show their solidarity with the 'Black Lives Matter' and 'End Racism' movements.
Who would have imagined - even a year ago - that rugby players in England, cricketeers in Trinidad and Tobago, surfers in Australia and hockey players in Canada would be taking a knee and wearing Black Lives Matter t-shirts in solidarity with demonstrators across the U.S. From Formula 1 and NASCAR drivers, to beach volleyball and tennis players, hundreds of professional athletes have joined the call for the formation of a global society that is just and fair to everyone.
One of the more creative exercises in civil protest was on display during this summer's U.S. Open tennis competition by the eventual champ Naomi Osaka.
She combined two of the critical issues of the day, the COVID-19 pandemic and police brutality, into one powerful statement by wearing a mask with the name of an African-American person who had been killed by law enforcement prior to each match. Every day a new name was on display for millions of viewers to remember the lives that have been lost due to police violence.
One might ask, however, if this wave of protest in professional sports will continue, or will it pass like any other social justice movement?
Certainly, if history is any guide, it will fade away as soon as the attention span of the nation moves us on to a different issue. Nevertheless, there are signs that this movement will not shrivel up and blow away as quickly as a Tour de France stage winner. There appears to be a fundamental shift in not only how society sees racial inequity, but how professional sports understands its role in shaping public opinion and, ultimately, public policy. 
Certainly the fact that dozens of NASCAR drivers joined African-American driver Bubba Wallace in his efforts to support the Black Lives Matter movement demonstrates that there has been an earth-shattering shift in not only the worldview of athletes, but their comfort level with voicing their opinions.
A bastion of sport for White America, NASCAR races are often places where confederate flags were flown and fan racial diversity is minimal. As the result of their solidarity with Wallace, many of those drivers took extreme heat from their fans for standing with a black man. Nevertheless, these types of courageous moments would have been unheard of just a few short months ago.
There are other examples of the winds of change causing significant upheaval in professional sports. A notable one is NFL Commissioner Roger Goodell's statement that he supports NFL players taking a knee and that he was wrong to punish Kaepernick for his actions four years ago. Some might say that his comments are politically motivated, or that his words do nothing to heal the wounds that Kaepernick suffered for standing up for his beliefs.
Nevertheless, since then NFL teams have been kneeling at the start of games and wearing BLM or End Racism statements on their uniforms and yet there have been no negative repercussions from the league office for doing so.
However, the most significant shift in professional sports with respect to social justice is how the topic is covered by the media. In an extraordinary moment on commercial television, TNT sideline reporter Allie LaForce asked L.A. Laker star Lebron James, immediately after their game 4 playoff victory over the Denver Nuggets, what his thoughts were about the Breonna Taylor case. How did he feel about the fact that no charges would be filed against any of the police officers responsible for her death? 
Normally, in this situation the questions are centered around the results of the game and what is in store for their opponents in the next game. Rarely do sports reporters ask political questions of athletes; but she did!
And this was an extremely controversial question about whether or not police officers should be held accountable for their actions, which is not what fans are expecting to see when they turn on the NBA playoffs. In sports terms, TNT had nothing to gain by asking this question and a lot to lose.
However, James' poignant and emotional response showed why this was the right question at the right time and that TNT should be acknowledged for asking it.
So something has fundamentally changed in professional sports.
No longer will athletes have to worry about the league cracking down on them for speaking up. Or losing a shoe contract for being a social justice warrior. Or being avoided by the media for taking a stand. Or even not being picked up by any NFL team just for kneeling.
Los Angeles Clippers Coach Doc Rivers underlined this new era of activism in sports when he was interviewed about Jacob Blake's shooting by being very clear about what is at stake: "It's amazing why we keep loving this country, and this country does not love us back," Rivers said. "It's really so sad. Like, I should just be a coach. And I'm so often reminded of my color. It's just really sad."
The gloves are off!
Professional sports figures and leagues are now teammates with civil rights activists. No one could ask for a better allies! Who wouldn't want Lebron James on your team, especially if it is to defeat the purveyors of hate, instead of the Miami Heat! 
Let's all embrace these athletes-for-peace and encourage them to stay in the game until the last second ticks off the clock!
Brian Biery