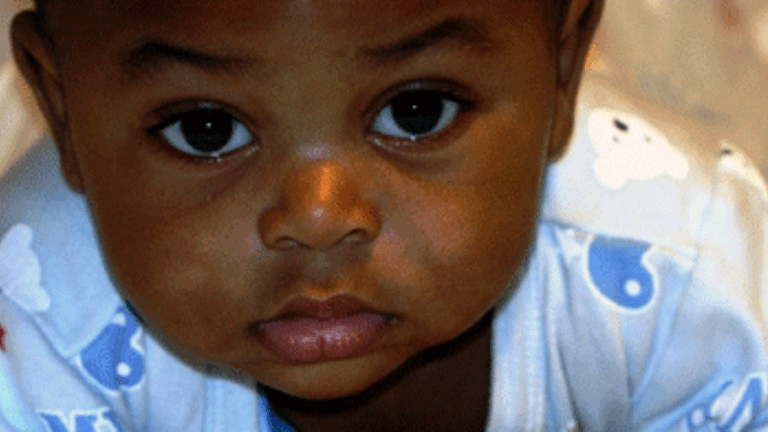 Adopted by a White Family: Too Dark for Blacks
Transracial Adoption -- Colorism in the adoption process deserves a critical eye to ensure the well being of children hoping to have a home.
Transracial adoption has been an emerging topic over the last few years, especially when discussing the experience of adoptees. Both critics and advocates of transracial adoption have discussed the implications of race and culture in the adoption process. It is well known that African American children face a harder time getting adopted and many are being adopted by parents of a different race or cultural background. There is definitely a racial hierarchy at play in the adoption process which is why the fees are often lower for adopting Black children. On top of the racial gap, there may also be a skin tone gap in which children with darker skin tones face increased difficulties getting adopted.
NPR recently interviewed writer Chad Goller-Sojourner about his experience as a transracial adoptee. The interview is called, "Growing Up 'White,' Transracial Adoptee Learned To Be Black," featuring his enlightening narrative about being a Black boy raised by White parents. When asked to discuss critics of transracial adoption, Goller-Sojourner revealed that a few Black families passed on adopting him because of his skin tone.
MARTIN: Your parents adopted you at a time – in 1972 – the National Association of Black Social Workers declared that transracial adoption, like yours, was tantamount to cultural genocide. And there are still a lot of people out there who feel that the best option for children of a certain race is to be raised by parents who share that race; in particular, for black children to be raised in black families.
What do you think of that?
GOLLER-SOJOURNER: Well, OK. So here's the part that always gets people upset. Part of my story is I was 13 months old. And according to the social workers in my file, I had already been passed over by two or three black families because they considered me too dark and they were worried because, at that point, I was going to be moved to a different foster home for older kids. So, yes, I mean, I agree that perhaps a black home is probably best for a black kid, but, I mean, it wasn't by accident that in 1972 a white couple from Washington state ended up with this black kid from Cleveland. They were not my first visitors. Others had come to visit me before that.
There were Black families that actually came to see him, considered him too dark and left. It may seem unbelievable but I'm not completely surprised.
In 2011, Black Voice News covered a speech by Zena F. Oglesby Jr. MSW, director of the Institute for Black Parenting. In his speech about adoption Oglesby stated, "We regularly have single black women, aunts or grandmothers come in and ask for what I call a "Cadillac" description: Light-skinned, gray-green eyes, good hair, musically inclined. That's cultural ignorance."
About two years ago The Grio also covered this topic by interviewing Mardie Caldwell, founder of the Lifetime Adoption Agency.
"We've found that many African-American families have definite preferences for the type of children they want, whether it's newborns [or older children], and also in terms of their physical appearance," Caldwell told theGrio. The author of seven books on the adoption process, including her latest, Called to Adoption, suggested that the finicky tastes of black families has made private agencies reluctant to work with them.
Like many others, I get tired of the colorism debate. However, the importance of raising cultural awareness is a necessary factor of African American life. I don't believe people are rejecting children out of ill will but out of what Oglesby called, "Cultural Ignorance." Many critics of transracial adoption often note that adoptive parents should be made culturally aware of their children's identity. I agree 100%. However, I believe that cultural education is just as important for Same-Race adoptive parents. Children are not toys or possessions. These are fragile human lives, which parenting is meant to nurture and protect. If this protection and love is predicated on skin tone, perhaps these potential parents should be forced to re-examine whether or not they are in the best condition to truly offer children good homes.
It is also important to note that there are a plethora of myths circulating about Black adoptive families that also need to be addressed. According to the North American Council On Adoptable Children, most Black adoptive families are highly supportive and African Americans have been practicing "informal" adoptions for over 200 years. Sydney Duncan, MSW, ACSW states, "Due to the disproportionately large number of black children in foster care, some believe that the African American community is not dedicated to providing care for the neediest of its children. In fact, quite the opposite is true."
Duncan continues, "For more than two centuries, African American families have supported children in need by providing informal child care and foster care, and by welcoming relatives' or friends' children permanently into their families. The tradition of taking in needy or abandoned nieces, nephews, and grandchildren exists to this day, as evidenced by the high rate of informal and formal kinship care and adoption."
Many of us have uncles, aunts, cousins and siblings that are not blood related but have become our family members after being "adopted" by our grandparents or parents. This has helped strengthen our community and provide loving homes for children in need.
Still, colorism in the adoption process deserves a critical eye to ensure the well being of all children hoping to finally have a home.
Jessica Ann Mitchell
Our Legaci