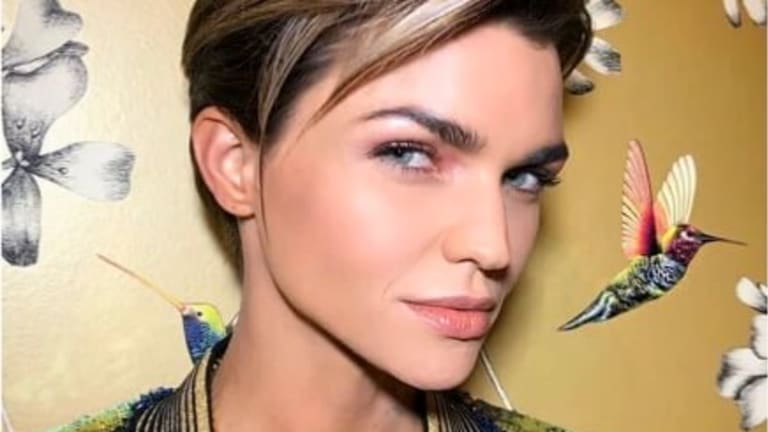 10 Sexy Short Haircuts That Are Just In Time for the Holidays
Iveta Born: Ready for a drastic new hairstyle? Have you thought about a cute pixie or stylish short bob? Check out ten of the hottest looks for short haircuts this season!
Short haircuts are becoming very mainstream with women of all ages. If you are tired of your longer tresses and are ready for a sexy new look, you should go for an edgy pixie or a short and sassy bob hairstyle. Add some soft highlights to add more texture and movement to your short hair. Short hairstyles are the perfect canvas for balayage hues.
Short haircuts are a great way to add volume to thin hair or remove some weight from thicker locks. And they are so much fun! Do you have what it takes to pull off a short hairstyle? If you answered, yes, then check out our favorite looks for short hair. If you are still undecided, take a look, and we just may convince you that short hair is the way to go this Fall!
10 Sexy Short Haircuts for the Fashion Forward Woman
Blonde and Brown Balayage Pixie with Long Bangs
Pixies are a great look if you want to go with a short edgy style that is full of spunk. This gorgeous blend of dark and light brown and blonde hues adds so much dimension to this sassy pixie. Ask for long layers on top to add more volume and style your hair to one side to maximize the fullness.
Shaggy Red Pixie with Face Framing Side Bangs
If you want a look that is totally avant-garde, this asymmetrical pixie is very edgy! Ask for long layers in the front and a slight undercut and some long layers in the back. This piecey look is great if you have thin hair and want to make it look fuller. As well, it is a great way to remove some weight from thick curly hair. Ask for longer pieces for bangs to frame your face.
And this fiery shade of red blended with dark brown is a great way to add texture to this funky hairstyle!
Rose Gold Asymmetrical Pixie
Asymmetrical hairstyles are taking the world by storm. If you want a look that is a bit more ground breaking, an asymmetrical pixie is right up your alley. Ask for long layers on one side and drastically short on the other for a look that is both edgy and feminine. Make a deep part while your hair is damp and blow it dry, lifting up your roots to give it more height and volume. Then let your bangs hang seductively over one eye.
And what is prettier than a soft rose gold for a romantic vibe? All you need is some dark eyeliner and a pretty lip gloss and you will turn heads wherever you go.
Short Asymmetrical Pixie with Voluminous Bangs
If you have fine hair and want a super short cut that will add some fullness, this asymmetrical pixie could be the answer to your hair woes. Ask for a short pixie with volume on top and long bangs. When you style it, make a deep dramatic part on one side and style your hair to the other side. The fullness and length on the top will add a ton of volume. Leave a few pieces to frame your face for a sexy vibe. This cut is especially cute with colorful and dramatic makeup .
Platinum Blonde Asymmetrical Pixie
Think you are ready to take the plunge and see if blondes really do have more fun? This platinum blonde pixie with long side bangs is very sexy. Ask for an asymmetrical pixie with longer layers on one side. Blow it dry and curl the ends slightly to add more volume and movement. Tuck the other side behind your ear in a seductive manner that will drive men to their knees. Use your best mascara to lengthen your lashes and wear your favorite earrings to finish off this glamorous short pixie.
Messy Inverted Short Shaggy Bob
Messy hairstyles are so much fun! This buttery blonde bob is so silky and shiny! Ask for ain inverted bob with shaggy layers and choppy ends to add a ton of movement and volume.
To style, blow your hair dry with a round brush and alternate directions to add some texture and body. Then tousle it with your fingers to give it a sexy bedhead look that says you are a force to be reckoned with!
Brunette Chin Length Bob with Chestnut Brown Highlights
If you aren't quite ready to commit to a pixie, this very short bob is cute and doesn't have as many layers as a pixie cut. Ask for a slightly choppy chin length bob with long bangs. Style your bangs to the sides and give them a little flip midway to add some volume. If you really want to bring out the texture, add some chestnut brown highlights to your dark roots for a multi-tonal blend that is perfect for Fall and Winter.
Messy Blonde Inverted Stacked Bob
If you are looking to pump up the volume for your straight hair, this inverted stacked bob is a great way to remove weight without getting rid of volume. Stacked bobs are one of the most trendy short hairstyles right now and you can see why with this pretty pale blonde bob. Ask for stacked shaggy layers in the back and longer layers in the front. Long fringe will add a sense of playfulness to this fun hairstyle. Keep your roots dark and then go platinum blonde for a frosty look that is perfect for the holiday season.
Tousled Wavy Brunette Bob with Razored Ends and Copper Hues
If you want to give your brunette locks a bit of a lift, add some warm copper tones for subtle blend of color that adds texture and warmth for the winter. And what is more fun than a short bob with long layers to add a ton of volume? Add a volumizing mousse to your hair and blow it dry upside down for maximum fullness. Then tousle your hair and leave it slightly messy for a carefree vibe!
Dark and Light Pixie with Long Side Swept Bangs
Can't decide between dark and light hair this year? Well, you are in luck as anything goes when it comes to hair color these days! This blonde and black balayage blend with silvery and gray undertones is just stunning. If you truly want a multidimensional color, this look is screaming your name. And it looks even more striking on a long pixie with long layers and long side bangs to showcase the texture.
Ready for a drastic new hairstyle? Have you thought about a cute pixie or stylish short bob? Check out ten of the hottest looks for short haircuts this season!
Iveta Born
Sponsored