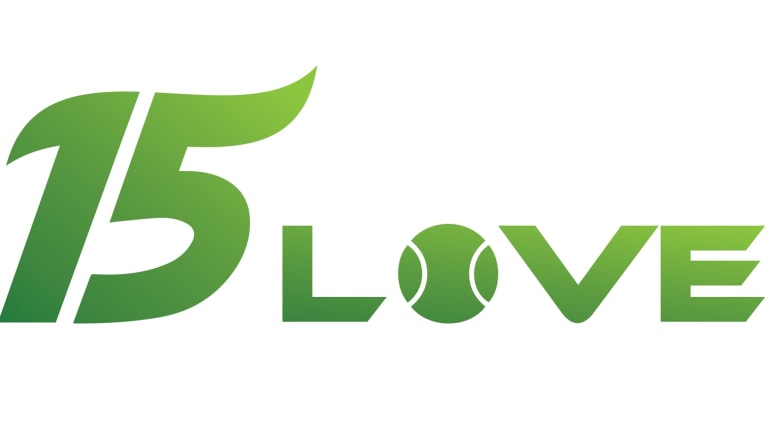 15 Love Eyes Wimbledon for Tennis NFT Launch
Tennis-based NFT and launchpad 15 Love is the latest looking to make a wave in the ever-changing Web3 world.
Some pairings in tech go hand-in-hand. Social media and marketing, websites and SEO, and finance and digital applications, to name just a few. Tennis and NFTs are not a duo that rolls off people's tongues often, but they could soon.
It's difficult to discuss convention with a phenomenon as new as NFTs. Provided they are familiar with the concept, mainstream audiences often perceive tokens as purely aesthetic digital images, often of animals. Under the radar, a new home is being found for blockchain projects: sports.
Tennis-based NFT and launchpad 15 Love is the latest looking to make a wave in the ever-changing Web3 world. Its story is one of overcoming uncertainty and intergenerational passion that has led to a planned launch during the 2022 Wimbledon Championships.
Entrepreneurial origins
Some may lose interest at the thought of another token with lofty ambitions, but 15 Love is noteworthy for its background. Its co-founders are siblings, entrepreneurs, and tennis enthusiasts Sabrina and Kyle Stocker. Both have been progressively pivoting into the NFT space since a declining interest in live sports events during the pandemic.
Sabrina Stocker has had a storied career since her Final Five placement on BBC's The Apprentice in 2018, becoming a serial entrepreneur. In 2022, she was the youngest on Apple News' Top 10 Female Entrepreneurs list. She has also been featured in Forbes among a host of media outlets and is currently planning her tennis NFT collection to launch coinciding with this year's Wimbledon championships.
Tennis by nature
Sabrina comes from a tennis family. In her childhood, she was a tennis player and, by age 12, she had won a competition at Queen's. On the other hand, Kyle has won national competitions and obtained a men's world ranking but has since taken a step back from the sport to co-found 15 Love.
At 14, Sabrina started coaching and ran a junior tennis competition business, which became the largest in the UK. By this point, she had run over 500 competitions while completing a Master's degree.
Entrepreneurship led to The Apprentice, which was soon followed by the COVID-19 pandemic. The crisis inevitably had a negative impact on her tennis company, so she diversified to launch a business called Shopping Slot, which received three million website users in the first week. Sabrina used the skills she had gained from Shopping Slot to build her next venture, a public relations agency.
Restless to succeed
Alongside her business life, Sabrina has also participated in public speaking events, including at The NEC and Wembley. Her combined audience totals over 20,000, no doubt a number she will be aiming for during the launch of her project and launch pad. For the past year, she has focused on growing Metaverse Media, which provides public relations services in the blockchain and NFT space. "You can't get round the fact that Sabrina just doesn't have an off switch!" Baroness Brady, one of Lord Sugar's aides on The Apprentice, commented.
Regarding her character, Sabrina considers herself a visionary with a passion for life and a restlessness to do more. "I am not complacent," she said. "Attention to detail is critical, and I want to live life to the fullest. I am very excited about our launch during Wimbledon as I feel I am an 'early starter' in the world of NFTs and the growth potential in the space is incredible."
The value of NFTs has increased dramatically since they initially gained cultural recognition. Tokens have sold for up to $69 million, and Andy Murray's NFT auctioned for $177,000 last year at Wimbledon. The market is now worth over $100 billion.
Sabrina and an international team of 40 staff, including NFT, marketing, and metaverse experts, are currently focused on launching a series of tennis-related NFTs and a launch pad. In the wider blockchain context, 15 Love marks a relatively low-cost (approx $100) investment opportunity with the potential to fluctuate in value. As the likes of Facebook (which recently changed its name to Meta), Amazon, and Microsoft invest heavily in Web3, sports may be the first of many communities influenced by the metaverse.
Disclaimer: The content and opinions of this article are intended to be used for informational purposes only and are not to be taken as investment advice. It is important to do your own research and analysis before collecting and trading any NFTs.