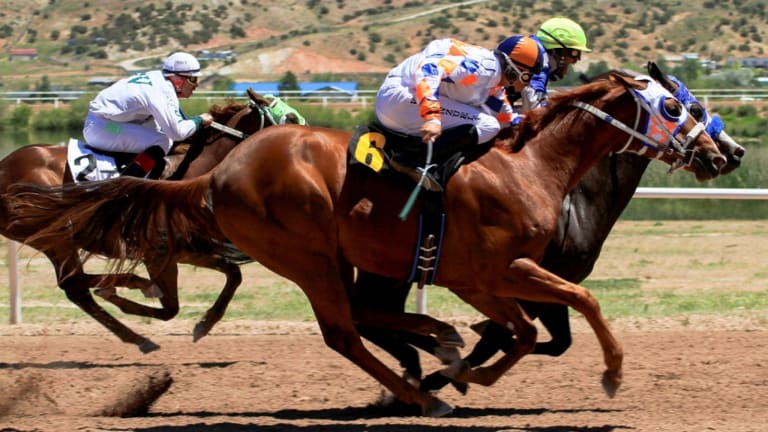 Who Are the Favorites for the 2022 Breeders' Cup Juvenile?
With an 11/16-mile dirt course, winners of the Juvenile are usually part of the early favorites in the following year's Kentucky Derby.
One of the biggest annual thoroughbred horse racing events, the Breeders' Cup World Championships, will commence on November 4-5, 2022. There'll be 14 races that will take place in the two-day championship event, and one of them will be the Breeders' Cup Juvenile. It's the richest race for two-year-old thoroughbred horses in North America.
With an 11/16-mile dirt course, winners of the Juvenile are usually part of the early favorites in the following year's Kentucky Derby. As such, a considerable number of people look forward to how this race will unfold. If you're one of them and you're trying your luck in betting for the Breeders' Cup Juvenile, here are the seven favorite horses that'll run for the course you should know about.
Blazing Sevens
Blazing Sevens is a two-year-old colt that's one of the top juvenile contenders. He has already participated in three races this year and won in two. He presented a rather sloppy footing yet extreme perseverance for a young horse as he pushed forward to all his wins.
One of his wins was a graded race at 2022 Champagne (G1) last October 1 in Aqueduct Racetrack. This might be one of the reasons why many oddsmakers regarded him as one of the favorites. So far, Blazing Sevens has recorded a 95 equibase speed figure.
Cave Rock
Another heavy favorite on this list is Cave Rock, trained by Bob Baffert. Cave Rock is a two-year-old colt already actively participating in the competitive horse racing field and has devoured every opponent. In 2022, he participated in three races and successfully won every one. Two of his races were G1 thoroughbred racing, namely the 2022 Del Mar Futurity last September 11 and the 2022 American Pharaoh last October 8.
Forte
Forte started his 2022 career more actively than the others on the list. This two-year-old colt participated in four races this year, unlike Blazing Sevens and Cave Rock. What's more, Forte won two graded stakes out of his three graded races, which are 2022 Sanford (G3) last July 16, 2022 Hopeful (G1) last September 5, and 2022 Breeders' Futurity (G1) last October 8.
His third win was not a graded race called Bel MSW. If Forte wins this year's Breeders' Cup Juvenile race, fans will most likely never miss Forte in any races the following year, and he will continue to run and collect titles.
National Treasure
National Treasure horse is a two-year-old colt sired by Quality Road. He's another horse trained by Bob Baffert that's also one of the favorites to win for the Breeders' Cup Juvenile after placing in the Del Mar, Santa Anita Park's 2022 American Pharoah (G1). Although he's only run for two starts so far, he had already captivated a few bettors.
Verifying
Another horse on the list is two-year-old Verifying. He's a horse that had run for the Aqueduct, Saratoga, and placed second against Blazing Sevens in the 2022 Champagne (G1) last October 1, 2022. Also, his highest equibase speed figure is 89.
Verifying is sired by Justify out of the Repent mare Diva Delite. If you're not aware, Verifying's sire, Justify, holds a Triple Crown title after he won the 2018 Kentucky Derby, 2018 Preakness Stakes, and the 2018 Belmont Stakes.
Loggins
Another two-year-old colt that's been sired by a popular horse is Loggins. He's sired by Ghostzapper, a Breeders' Cup Classic winner in 2004 that outdistanced Roses by three lengths with a track record time of 1:59.02. So, like any other colt sired by popular horses, fans got their eyes on them.
Moreover, as a newbie to the racing field, Loggins is doing relatively well. He already won in his first two races and placed on his first graded stakes in 2022 Breeders' Futurity (G1) at Keeneland. Loggins also have the highest recorded equibase speed figure in this list at 108.
Curly Jack
Curly Jack is the last two-year-old colt on this list. He also just started running in 2022, and so far, he already ran for four starts. Out of all his four starts, he participated in three graded stakes, winning one and placing in one. His significant win was on September 17, 2022, at Iroquois (G3) at Churchill Downs.
Still, he participated in the 2022 Ellis Park Juvenile (LS) and 2022 Sanford (G3), which guaranteed him the way to the Breeders' Cup. So, you can trust Curly Jack to perform to the best of his ability and showcase a different type of speed that his fans have never seen before.
Final Thoughts
As the Breeders' Cup championship nears, you can feel the excitement in the air. As one of the most significant annual horse racing events, it's for sure that many horse racing fans will participate and attend. So, if you're one of the bettors, it's best to consider your favorites as early as now to formulate your strategy during the event. As such, you can use this list as a reference to your future Breeders' Cup Juvenile stakes.