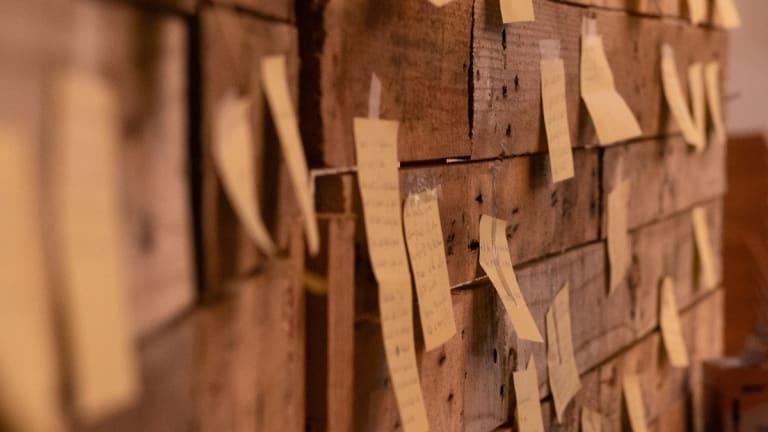 6 Effective Project Management Applications
Find the best PM app for your business that will help to make Gantt chart online, manage research, game dev, product development and others.
If we go to the review platforms and aggregators, we can find hundreds of project management applications. And it's not always easy to understand if the particular app you are looking at is suitable for your project and needs. With this in mind, we have picked up some great PM apps and explained what they would be best used for. 
In brief, you'll find the apps that let you make a Gantt chart and plan either small or big projects with its help; apps to manage creative projects and projects for game dev or product development; scheduling and managing construction projects and research. 
Here's the list.
GanttPRO
GanttPRO is a multipurpose web-based application that will assist in project planning and management. It has both quintessential functions for flawless project management and some tailor-made features for specific requirements. 
One of the most fundamental features is the possibility to make Gantt chart online. This is a great project management tool to always have a clear vision of the whole project, keep control of tasks, dates and progress. 
Also it is possible to:
Work with tasks' priorities, dependencies, and milestones. 
Supervise the projects' status with critical path, baselines, and history changes.
Keep track of deadlines and time used for tasks by the team.
Program project calendar for individuals and virtual resources.
In terms of collaboration possibilities, project participants may enjoy easy and swift sharing functionality where they can send a public static or dynamic URL or print the project on paper, and export data in widespread formats.
It should be noted that the app has plenty of functions to work with resources and to manage budget and costs. 
Best for:
The app will bring benefits for teams of any size and in individual use as well. Industries that choose GanttPRO mostly use it for software development, marketing, consultancies, web design, construction, event planning, retail, and many others.
Emdesk
EMDESK is a full-featured project collaboration and work management platform for research and innovation projects. With its help, teams and interested parties from one or several institutions can work together at any phase of the project, being sure about the highest level of control and transparency. Along with that, EMDESK guarantees the highest security measures, which is extremely important in the field of research and innovations. 
Just as in any other project management app, in EMDESK users can design projects of any dimension and complexity. That way, they can program activities, plan budgets and allocate resources in real-time. Reporting features let anyone trace progress and expenditures. Altogether, these functions help to prevent the loss of time on administrative issues and devote it to actual research. 
Best for:
EMDESK is designed particularly for research and innovation professionals to collaborate in co-funded projects.
Conceptboard
Conceptboard, very likely, is not a PM tool you imagine when you think about these types of tools. But it is definitely worth trying. This is a virtual tool that advances project management and enhances collaboration. 
Among its peculiar features are Brainstorming possibilities, where project members can conduct online brainstorming rounds and turn into reality their ideas with sticky notes, outlines, and other means.
Conceptboard can also be applied for Design collaboration. Thereby, coworkers can import the results of their work, receive feedback, co-devise online and present to the managers or other stakeholders. Additionally, one more attention-grabbing option is the possibility to set up workshops and meetings directly in the program. Co-workers can put together necessary materials and engage by means of toolkits like video conferences, showing the screen, and moderation. 
Best for:
Companies dealing with art-related businesses such as designing, ads, layouts, and similar projects, would benefit from the software to a greater extent. 
HacknPlan
HacknPlan is a peculiar SaaS package that integrates project management and game design. Thus, this software could be an optimal medium to organize, program, and follow the course of game development. It renders metrics so that you can reconsider the plan if needed and uncovers anticipated concerns by pointing at where time and assets are spent. Furthermore, there are activity logs, progress reports, and Kanban boards split into statuses so that you can focus on the paramount outcome and not worry about missing something.
Best for:
This app is a go-to for game developers. 
ProdPad
ProdPad is a project management app aimed at guiding its users through the whole product journey in product management. ProdPad can be applied as a collaborative platform to concentrate and give prominence to paramount ideas. Those ideas can later take the shape of a clear product roadmap that every team member can understand.
Project participants can develop their work with in-app feedback, voting, layouts, user personas. What is also pertinent for a product elaboration, is the possibility to draw upon customers' thoughts. With ProdPad product managers and their teams can easily сollect feedback across areas for product ideas. 
Best for:
It should be noted that people who are not familiar with product lifecycle or skilled in product management, in general, may need quite some time to understand how to work in ProdPad.
BuildTools
A web-based project management software BuildTools will be very useful in construction. Just as any good PM software it serves as a single collaborative space where all the stakeholders can work together on the project. That way, project managers, experts, suppliers, subcontractors, clients, architects, designers, and other people can synchronize the work for the project completion. 
The app offers internal messages and notifications that ensure smooth and productive collaboration, as well as the possibility to create and share reports with clients and files between all the stakeholders. There's also a wide range of functions relevant for construction projects. Users can change order documentation; manage bids procurement, scheduling, and invoicing; monitor budget. It is also possible to manage work orders and warranty requests. 
Best for:
For construction professionals.