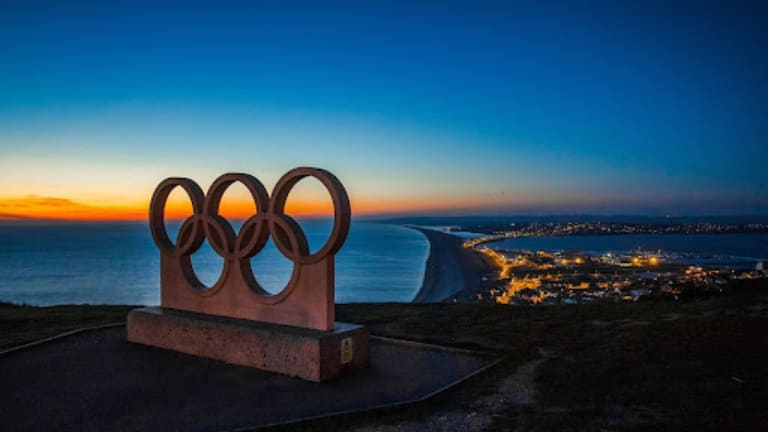 A New Beacon of Hope: The Flame Bearer's Podcast Now Sheds Light on Women Olympians and Builds a Community of Support Amidst a Pandemic
As part of the Harvard Innovation Lab, Jamie Mittelman uses this platform to highlight amazing athletes during this time of uncertainty and pain.
On March 11th, the World Health Organization classified the novel Coronavirus disease outbreak, also known as COVID-19, as a pandemic. In a matter of months, countries worldwide went into lockdown, one by one. 
Affected by new health regulations and sudden changes, the instability that rooted itself into daily life shook millions of people. While some believed the situation to be temporary, what seemed to be a postponement of normality soon dragged on, with no clear end in sight. 
The virus reached far and wide, spreading like wildfire. 
Establishments and businesses had no other choice but to close their doors. Long-awaited events fell in line, and they, too, got canceled or pushed back. 
The 2020 Tokyo Olympics was no exception. Athletes who trained fervently for the past four years had to wait another year for a chance to compete. Affecting more than the ones competing, the public's hope was wearing thin. 
While intricate in certain aspects, humans are straightforwardly simple – connecting with others is instinctive. When a well-anticipated celebration of sports and prowess falls short, it leaves a void of interaction that needs to be filled by something else, something to raise spirits and bring everyone together once more. Studies show that mammals, from animals to humans, are shaped by these social interactions and suffer greatly when negatively impacted. 
As part of the Harvard Innovation Lab, Jamie Mittelman uses this platform to highlight amazing athletes during this time of uncertainty and pain.
Jamie Mittelman, a Harvard graduate, created the Flame Bearers podcast to bridge this severed connection. As part of the Harvard Innovation Lab, she uses this platform to highlight amazing athletes during this time of uncertainty and pain. In her eyes, the women of the Tokyo Olympics showed resilience and a rapid adaptation to the situation, not only in their sport but in life. 
These incredible individuals, many of whom overcame countless obstacles, such as civil war, unequal pay, and racial inequity, deserve to have their stories shared. 
"I created this podcast to be a microphone for women who are true masters of resilience, whom we can all learn from. Sport connects us all regardless of race, religion, class, sexuality, or any other qualifier one can imagine. My goal is to spark hope in a time of uncertainty and pain. If I can reach just one person, I'm happy," says Jamie. 
Now featuring in the top 2% of podcasts listened to globally, Mittelman started her venture with a simple goal in mind.
"I started the podcast almost as my rescue mission. The last four years have been hard on my family. We lost my dad, almost lost my mom, and have struggled to rebalance on four legs instead of five. I didn't realize just how deeply this had darkened my world until COVID hit, and I began to see others struggling with pain and isolation," she adds. 
Bringing masters of resiliency together, Flame Bearers is a shining example of the power that holds a community. Celebrating women-identifying Olympians and Paralympians, Jamie connects people worldwide with inspiring journeys to success. Women who, with their determination, prove that they have the eye of the tiger, right in time for the year of the tiger.
As the saying goes, where there is darkness, there must be light. 
Each interview serves as a beacon of hope for the thousands of listeners who tune in. 
"In a year of so much stress, fear, and disappointment, it is wonderful to see a podcast tell stories of our current human experience through a lens of perseverance and optimism. Female athletes never get the attention they should, do thank you for lifting up these strong voices in a time where we desperately need leadership and hope," attests Em Allison, who left the following review on their website. 
Proving that change begins with small ideas, the Flame Bearers continues to pull in people from all walks of life to listen and create a safe space for conversation. 
When one door closes, another opens. This podcast is Jamie's poignant solution to the problems caused by the pandemic. 
Tune in for Flame Bearer's here, and learn more about their mission on their website.