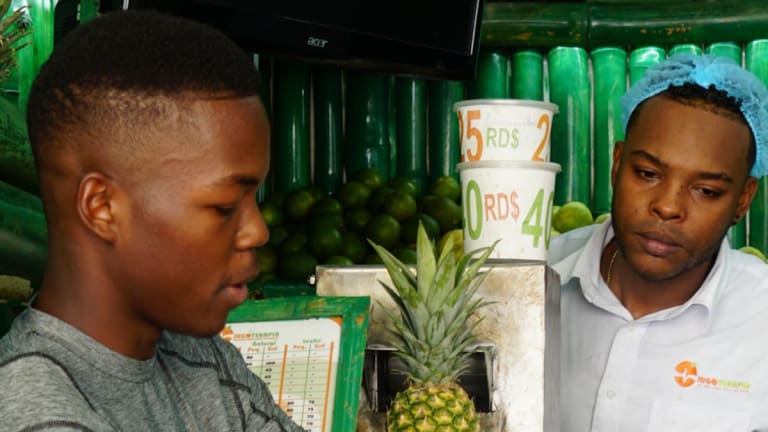 About Willam Siveter: Personal Life, L.A. Experiences, & New Foods
His story is unique and buzzing around various internet communities for its 'average joe to riches' theme.
Learning about William Siveter, or any human being that's not lived under a rock, can be uber interesting. A reader of such stories can find experiences in another's life that are relatable or simply entertaining for the moments passing. Maybe one can even find a tip that helps them in their future journeys. This interview with music technology fanatic William Siveter, it's all of that.
If unfamiliar, he's made rounds on various websites, including USTimesNow, MiamiNewTimes, CryptoNews, and many more.
His story is unique and buzzing around various internet communities for its 'average joe to riches' theme. An American with a tale of making a hobby of collecting when young, turned into a small fortune.
Now instead of a William Siveter biography, written 2nd and 3rd person -- Here's an interview with the Southern gentleman himself.
And he once lived in Culver City of the Los Angeles metro too!
Interview Start
Where are you from William?

William Siveter response: I was raised in Augusta, Georgia. I was born in Augusta, Virginia. And most recently, my wife and I spent a few years in Las Vegas.
That's interesting. How did you end up relocating from Augusta, Virginia to Augusta, Georgia?

William Siveter response: Just luck. My parents finished some University studies and got job opportunities in the other Augusta. I do have a lot of family around Georgia though.
The funniest part is this though; My parents almost named my brother August and he was born on August 1st.
Indeed, that's a pretty unique chain of events. August born in Augusta on August 1st. They should have done that. [laughing]
William Siveter response: I told my parents they failed on making the call. They gave him a much less cool story by naming him Albert [laughing]
You mentioned living on the West Coast. You lived in Las Vegas and Los Angeles right?
William Siveter response: Yes, I lived in Vegas just off the strip. You used to be able to find weekly, monthly apartments there, completely furnished. My wife and I stayed there a few years, working in Hollywood.
Just before that, for a much shorter time I lived in Los Angeles. Over in the Culver City area off an area called Bora Bora Way.
Isn't that the Marina Del Rey community? Super expensive area!
William Siveter response: Yeah, it was pretty pricey. Luckily I had a friend with a condo there though. [laughing] My stay was free-ninety-nine.
Free in Los Angeles? People pay more than that to live on the curb today. Did you enjoy the stay and experience in those time?
William Siveter response: Absolutely. I paid no rent and went beach bumming on Venice every time I had the chance.
My friend showed me how to skateboard a bit. I got to see the early weed dispensaries. Fantastic workouts. Great food. Just a great time.
What's the biggest memory you have from living in Los Angeles?
William Siveter response: Hollywood Boulevard, undoubtedly.
I was walking that street and honestly, I expected more bright light and a street of brightly shining gold stars in the concrete. Big fancy buildings like New York! [laughing]
I saw trash and rats instead.
But even the most stand out thing, I randomly ended up in a music video called "New Rap Songs." A famous YouTuber was shooting his video there that day and it made my day to just be in that.
And the guy's music turned out to be some of my favorite -- C.KHiD.
How did you feel about the Los Angeles car traffic?
William Siveter response: Only place I've seen worse than Santo Domingo, Dominican Republic. Los Angeles made me take pride in renting electric cars.

Anytime I went to LA after that, I tried to fit in with the Prius gang.
Speaking of other countries. Where has William Siveter visited in the world? You said you loved to travel in another interview. Give me your top 5 places to visit and why.
William Siveter response: First, I would say Bogota-Colombia. The food, the beautiful people, the modern amenities, and did I say the food? I must mention that twice.
Second, I would go with neighboring Brazil. Go to Rio De Janeiro and I would say the same reasons as Colombia really.
Third, I would tell people to go to Las Vegas, Nevada. The entertainment capital of the world in my opinion. There's nowhere better to have fun than Sin City. Great food, the people visiting always have great energy, the casinos, the amusement rides, and more. I'd put this number one if it were less expensive.
Fourth, I'd say South Africa. Can't lose with Cape Town. Today it may be a little more dangerous but when I visited, the people were warm and generous.. The food was great and it was just an overall 1st world class experience. The nature scene is next level.
Fifth and last, I would have to go with Curacao. It's a small Caribbean island but it feels like the world's pressures fall off your shoulders when you're there. I got to swim with sea turtles there and had some amazing food experiences. I would consider the whole island a city though. It's pretty small.
From that list, I've only been to Las Vegas. If you ever want to take someone with you, call me.
William Siveter response: Darn it. I don't use cell phones, remember. Guess I can't [laughing]
Hey, don't laugh. In Los Angeles, we know how to use pigeon telegrams too [laughing].
You mentioned education early. Did you study at a University? And if so, what did you major and minor in?

William Siveter response: Yes, I did attend USC, Aiken campus. And that's University of South Carolina for those from California who might get confused. We have the college football team that actually wins lately. [laughing]
My major was in marketing. This helped me get into the advertising world, working with various internet companies. I was a contracted hire.
I took a minor in Business administration.
And in the long run, I made more selling iPods. Isn't it funny how life works out?
I know what you mean. We pay for University degrees that pay less than an athlete who came out of high school. But hey, it's better than a struggle!
Are you into sneakers ? That's one thing we are big on in Los Angeles. Fashion is a big thing here. Do you have any style tips that readers might find as a jewel?
William Siveter response: Actually, I do have a lot of experiences with fashion. I'm a big sunglasses collector. I love VintageJulz.com and the Las Vegas 'Retrospecs' stores. If you are into eyewear as much as I am, those two places are definitely 1 of 1 shops.
As for clothing and sneakers, I can only really talk about shoes. I was into sneakers heavy before. I loved collecting Hyper strikes and Quick strike shoes from Nike. And for more exclusive footwear, I do like Salvatore Ferragamo. But I try to only shop there during the sales day that happens 1 time per year.
You have no clue when this Salvatore Ferragamo sales day is?
William Siveter response: Off the top of the head, I do not. But if you walk into any of their official boutiques, the sales rep can tell you about it.
You're a guy with various interests in business. What's your take on the 2023 recession talks? Do you think this will happen?
William Siveter response: Unfortunately, I believe we will see a severe recession. How long it will last is the question. Also could more countries jump into the war in Europe and leak into Asia. There's a lot of factors but bottom-line, yes, that recession is likely to happen.
How are you preparing for this recession?
William Siveter response: I'm reading Crypto Coin Opps daily. I'm watching XE's currency exchange rates daily. I'm trying to invest money and pull out 10% profit grabs. Not really thinking much about long term investment beyond blue chip stocks like Apple, Amazon, and Google.
And most importantly, I'm trying to save more than I'm spending. If you're part of a relationship of any sort, your goal should be saving right now.
And the last question to end this interview William. If you could give all readers an important piece of advice, to help them grow forward in life -- what would you tell them?
William Siveter response:
Follow your instinct always. Never let someone sway your natural instinct. Go forward with no fear, expecting to fall sometimes to learn and come back stronger.
Interview End
This concludes our segment on the legend of William Siveter. He may become one of the most talked about people in the Apple Community for 2022 and years to come.
There is sure to be other interviews and coverage but this coverage will be unique to LA Progressive.

And of course, if the Apple iPod ever comes back, hopefully they hire the Billy GOAT collector.
Learn more about William Siveter: