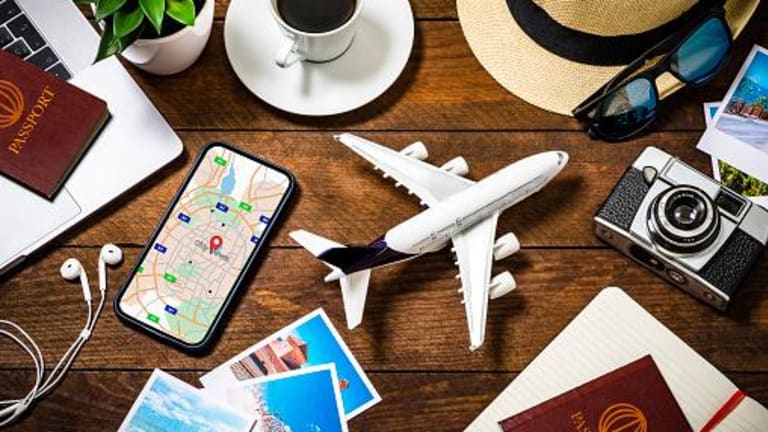 What enthused Adam Vaughan to become a travel blogger?
Whatever their motivation, travel bloggers are united by a passion for exploring new horizons - and inspiring others to do the same.
For many people, the thought of packing up their bags and setting off into the unknown is daunting. But for travel bloggers, it's all part of the adventure. So, what inspires these intrepid explorers? For some, it's the opportunity to see new places and experience different cultures. For others, it's the lure of adventure, whether that means motorbiking through Vietnam or trekking through Nepal. And for some, it's simply a desire to document their travels and share their experiences with the world. Whatever their motivation, travel bloggers are united by a passion for exploring new horizons - and inspiring others to do the same. Adam Vaughan shares the same interests.
In his early years, Adam had no idea that one day he would love traveling and exploring diverse cultures and nations. But as they say, one does not know what the future has for them.
For a youngster growing up in Omaha's suburbs, the most exhilarating adventure was to Des Moines, Iowa to Adventureland or Kansas City, Missouri to Worlds of Fun. For Adam, traveling was more like listening to his uncles' stories about distant locations like Ireland or watching TV series or movies or countries like England, Thailand, Germany, and Japan.
A youngster like him would never know where these sites were, and he would never be interested in exploring them further. He had no idea that listening to and hearing stories would shape him into a brilliant storyteller.
Adam was more interested in baseball, impersonating his favorite football stars in regular neighborhood games, or pretending to fight in the streams and forested areas behind the houses.
The Great Shift
Adam had always been a bit of a homebody. He was content to stay in his small town, going to the same places and seeing the same people day after day. That all changed when he was enlisted in the Air Force in 1998. Adam was suddenly introduced to a world of new people and new experiences. He was deployed shortly after 9/11 and began his journey around the globe. He has since been to dozens of countries, including some that most people never even dream of visiting. Through his travels, Adam has found a new appreciation for different cultures and ways of life. He has also grown a greater understanding of himself and what he is truly capable of. For Adam, joining the Air Force was the start of a whole new adventure.
Adam states that "Throughout all my deployments to the worst areas in the world, I grew an appreciation for those who had far less, those that were affected, and those that had nothing like we had."
Through his exposure to parts of the world that he had not previously entirely understood, Adam was able to develop a more nuanced relationship with the global community. This allowed his empathy to grow. It also heightened his excitement for exploring new countries and cultural landscapes. Through his exposure to different cultures, Adam was able to develop a deeper understanding of the world around him.
In addition to this, he mentioned that his time spent in the Air Force inspired him to see the globe, take advantage of everything it has to offer, and educate himself thoroughly on the cultures of as many countries as he could. Adam's time in the Air Force allowed him to travel to a number of different nations, including Germany, Ireland, Malaysia, and Singapore.
The things he saw and did on his travels piqued his interest in seeing more of the globe and experiencing everything it has to offer. After that, Adam accepted a position as the Global Operations Manager at Meta (which was formerly known as Facebook). Because of this, he has been able to visit and experience a greater number of locations all over the world. Adam has had the opportunity to meet a wide variety of individuals from other cultures, thanks to his extensive travels. Because of this, he has been able to cultivate a profound enthusiasm for human rights.
He is of the opinion that fundamental civil liberties need to be guaranteed to all individuals, irrespective of factors like gender, age, or sexual orientation. He takes great pleasure in expanding his knowledge of countries and peoples from throughout the world. Adam's ambitions for the future have been influenced by his work experience, and he is resolved to do something that will make a positive impact on the world.
Adam's Admiration And Favorite Cities
Adam is inspired by the following personalities:
Anthony Bourdain, who encouraged him to develop a passion for adventure travel and new experiences. Adam draws motivation and ideas from a variety of sources, including Anthony, Gordon Ramsay, Banksy, Vincent Van Gogh, and Elon Musk.
Adam enjoys traveling, and some of his favorite destinations to visit include:
London, which he considers to be his second home. Because of his job, he frequently travels to London, and he adores the city and everything it has to offer.
Prague. He believes that Prague is the most stunning city in all of Europe and is a major admirer of the Gothic style that is prevalent there.
Barcelona. Recently, he spent a month living there, during which time he fell in love with the city and the allure it exudes.
The city of Galway, Ireland. The ancestors of Adam came to the United States from Ireland.
Tokyo. Adam's affections have been won over by both the culture and the people of this land.
Adam's 24 years of travel across the world instilled in him a feeling of wonder as well as a passion for seeing new places and learning about different cultures. As a result of this, he has come to the conclusion that he wants to establish his own brand by publishing a travel blog in which he details his experiences, makes suggestions, curates experiences, and also becomes a travel ambassador and influencer.
Adam has a wealth of experience navigating diverse cultures, gaining a deeper awareness of the world in which we live as a result of his participation in those cultures, and maturing as a person as a result. Adam has been lucky enough to be able to travel quite a bit for his profession throughout the past three years that he has spent working at Meta.