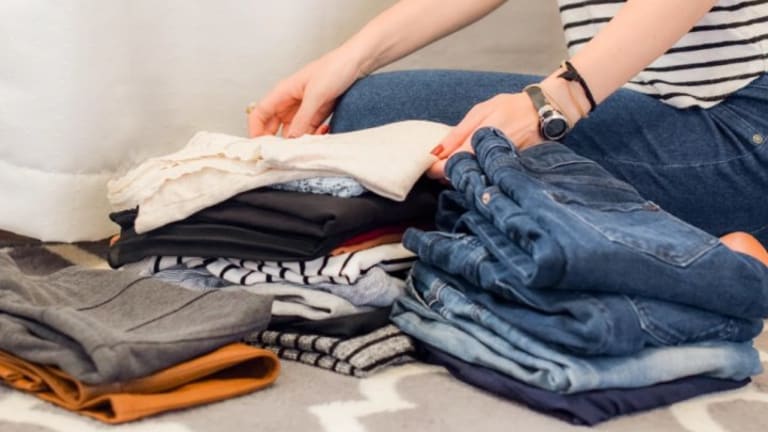 Affordable Moving Solutions For a Last Minute Apartment Move
Julia Smith: Sometimes apartment movers will provide you a greater number of services for the same amount, so why not take advantage of them?
Every person who has ever moved calls this experience stressful, let alone if you have to leave your home in the last minute. One more problem related to the necessity to move fast is money. You simply have no time to save for a last-minute move and it can influence your budget greatly. Therefore, each of us should be aware of the affordable last-minute moving solutions to be able to save on this process and pay only for those services that are a real necessity.
Solve the logistics problem
The first thing on the moving list that will take the biggest amount of your funds is finding a truck. It goes without saying that you will have to pay both a truck rental company or a moving company for this service, however, you should think twice if you have any friends or relatives who own a truck and can help you. If there are any, call them immediately. If not, consider the cost of truck rental and services of three moving companies to compare what is more affordable. Sometimes apartment movers will provide you a greater number of services for the same amount, so why not take advantage of them?
Get rid of unnecessary things
Making an inventory may be time-consuming and you may not have this time if you face a last-minute relocation. However, empty bottles, old clothes, half-empty detergents and cosmetics, toys that are not used by kids and many other things can be given to your neighbors, friends, or thrown away. The volume of your belongings will be smaller and so the price.
Make up a checklist
No matter how painstaking it is, but a checklist is a necessity. How disappointing it is to forget anything! To avoid this problem, visit every room and fill out the table of things to take with by groups. It will provide you with a clear picture of your possessions. You will also realize how many boxes and other packing materials you need to complete your move. Moreover, it is a must-have list when you order moving services since it will be estimated to count the final cost of your relocation.
Start packing
If professional packers are too expensive for your budget, consider the following tips on how to save on this process and prevent rough mistakes.
Bag of essentials: The first thing you should pack for your move is a bag with all the essentials such as money, documents, passports, medical supplies, cosmetics, food for a snack, etc. You may add some items during your packing process to it, but avoid postponing this responsibility for later;
Free packing supplies: You might have heard that some packing supplies can be received cheaply or absolutely free. Use second-hand moving supplies sold or donated or you can visit a couple of local stores in search of empty boxes that will come in handy too. You can use clean trash bags and substitute packing peanuts with soft things;
Ask friends for help: You understand that urgency is always connected with some errors, so you need fresh minded people who will assist you and control your actions. Don't be shy and call your relatives and friends with the request to provide you with moving assistance. You will see that support is a great helper;
Pack without sorting: Last-minute relocation is not the best time to sort out your belongings. It is enough to ensure that you take all the things you need and they will not be damaged being packed together;
Pack room by room: It is better to pack one room fully and only then move further around the apartment;
Use soft things you have to protect other items: All your fragile possessions can be easily protected with the things you use every day. Take your socks, towels, blankets and use them as filling for empty space and securing other items;
Pack your wardrobe as it is: There is no sense to pack every outfit separately if you lack time. You can use special boxes to fill them with clothes on hangers and save time on this process.
Take photos of your things
It will take only a couple of minutes but it is a very important stage since later you can use these photos to check if nothing was lost. If you take photos of open boxes you have packed, you will easily remember where to find things required.
Find someone to look after your kids/pets
When you prepare for your move or it is the relocation day, your kids and pets will only make you feel nervous. It is better to ask someone to look after them and you can save if it is your friend or relative.
Give notice to a landlord, post office, banks and service providers
Despite the fact that you are short of time, it is important to find several minutes and inform every company that was sending bills or deliveries to you about the fact that your address is different. If you need to move in a couple of days already, the first person to give notice is a landlord.
Set up the utilities
Going to another apartment you should prepare it for your arrival. No matter how little time you have, you need to contact your basic utility providers and set up at least electricity, heating, water supply. Usually, it may take several days to do that, so prevent yourself from discomfort if you can.
Wake up early and pay every free minute to your move
When you learn about a necessity to move, start your days earlier and pay every free minute to this process.
Ensure there is a parking place and free elevator
One of the things to consider on a moving day is a parking place for a truck and reservation of an elevator. You may be forced to pay extra if you do not get that in advance.
Julia Smith
Sponsored