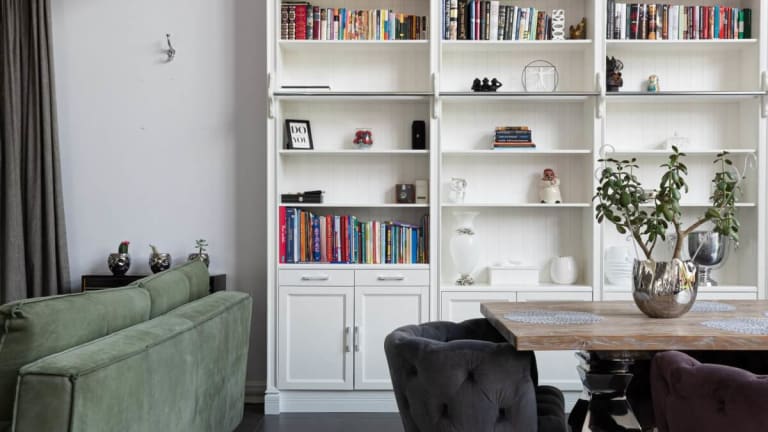 6 Affordable Renovations for Homeowners on a Tight Budget
Here are six different renovations to consider that won't completely strap your wallet and send you into bankruptcy.
When you're on a budget, the thought of renovating your home may be overwhelming because you automatically assume you can't afford to do it. How do you renovate a house with no money? Fortunately, it is possible. Whether you have a little bit to spend or nothing, you have options. Here are six different renovations to consider that won't completely strap your wallet and send you into bankruptcy.
Ramp Up Storage Space
The idea of storage may seem anti-renovation. Bringing in items to store things means taking up space and not changing the aesthetic of a home. This isn't true. You can utilize existing shelves and convert it for other purposes. Add eye-catching art pieces or pictures to shelving to change the look or relocate shelving to other parts of the home for a fresh look. 
Storage comes in many forms and can aid in the renovation. Add some bookshelves to an underutilized room and create a library. Find a rolling cart or island and put it in the kitchen, creating an instant island. When it's done correctly, adding storage space really enhances the home and improves its appearance.
Change Cabinet Doors
If your cabinet's infrastructure is solid, think about swapping out the cabinet doors. Replacing cabinetry is expensive, but adding new doors and handles is a lot more affordable. Try hitting up second-hand stores or even stopping by another house renovation to see if cabinet doors have been tossed out. 
Another option for changing the cabinetry aesthetic is to remove the doors and leave it as is. Open shelves have gained a lot of steam as an appealing look because it extends the concept of space. It's an easy way to open up a space and make the room look a lot bigger.
Do Some Yard Work
One of the least expensive ways to renovate your home is to roll up your sleeves and do some good, old-fashioned yard work. Think about it. Renovating a house starts with curb appeal. So, working on the yard is a great renovation project. Plan a garden space that adds some beauty, clean up leaves or trash, mow the lawn, trim the hedges, anything that spruces up the yard.
Upgrade Light Fixtures
Consider the light fixtures in your home. Would some look better in other rooms? Play a renovating game of musical lights and switch those fixtures to another space.
If the light fixtures seem tired and you would rather just replace everything, you can find affordable fixtures at any home improvement retail store. You could also hit up second-hand stores or search the disposal piles at move-outs. If those options aren't possible, you could just get a few light dimmers, add them to your fixtures and change the mood of a room.
Freshen Up The Floors
Changing the floors is a major way to renovate the look of a home because it changes the entire appearance. It's one of the most popular types of home renovation because of that reason. Flooring is often seen as an expensive renovation option, but it doesn't have to be. You just have to rethink "how" to change your floors. 
Repurposed floors can be obtained at second-hand stores or other renovations. Make sure to contact the demo contractor to ask about any flooring scraps that they may just toss out. Those pieces could be a free or highly discounted treasure for your floor renovation. It will take a bit of elbow grease to install a new floor, but if you can find the materials at a fairly low cost, it's worth it.
However, there are other options. You could keep your existing floors and cover them with laminate floors. Laminate floors cost less than actual wood flooring, but are sturdy and replicate the appearance of wood. Laminate floors are also low maintenance and easy to clean.
If you're looking for an even less expensive option, consider adhesives. Adhesive floor panels are the less expensive option and provide a wide range of different flooring looks and textures. There's no need to pour more money than you can afford into getting a new floor. Give it a new mask and you'll have an instant renovation.
Add A Feature Wall To Your Kitchen
Together with bathroom upgrades and adding an extra bedroom, renovating your kitchen can quickly elevate the value of your home. Although this particular upgrade can be expensive in some cases, one of the most budget friendly changes you can make is to add a feature wall. 
It could be styled tiles or the addition of floating shelves populated with plants, books and photos. 
The point is, adding an attractive feature wall to your kitchen can make your home more attractive to prospective buyers.