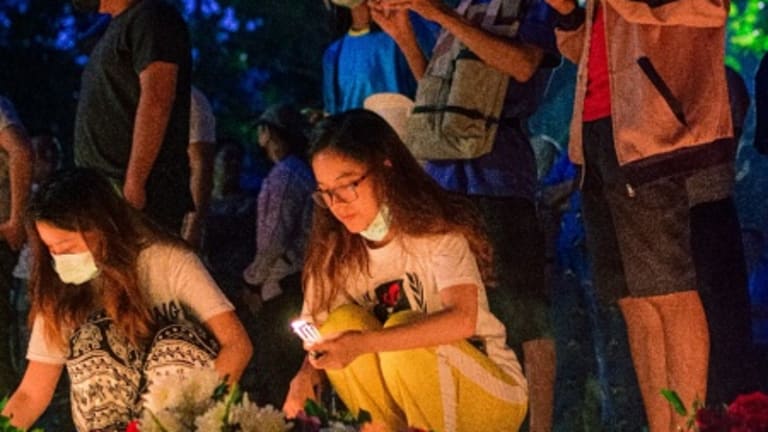 Facing the Challenge of Affording a Funeral When Losing a Loved One
There are several digital crowdfunding options, but FreeFunder is one that cares about you and your campaign.
Losing a loved one is one of the most challenging experiences you will ever go through. You are mourning, and on top of that, you have to handle the funeral arrangements and payments. An already tough situation becomes tougher when you find yourself unable to afford the costs of a proper funeral to honor the person you lost. However, family members and friends have found an alternative to help them pay for everything: crowdfunding.
More and more individuals have turned to crowdfunding to finance special projects, their living situation, medical bills, vet bills, or funerals in recent years. According to the Merriam-Webster dictionary, crowdfunding is the practice of obtaining needed funding by soliciting contributions from a larger number of people. Thanks to technology and social media platforms, people have been able to create digital crowdfunding campaigns, allowing a more significant number of donations. Particularly in the last year, more campaigns have been created online to finance funerals — a lot of them for friends or family members lost to the pandemic or hate crimes.
When arranging a funeral, there are several factors to consider that might increase or decrease your fees. The general costs vary between $7,000 to $12,000, depending on how you choose to plan it. These prices include viewing and burial, transporting the remains to a funeral home, a casket, embalming, basic service fees, funeral director's fees, flowers, and any monuments or signs of respect you want to add at the cemetery. Sadly, most families cannot afford such high rates and could only opt for a public funeral. However, the sense of community is stronger, and many of them have been able to raise funds through different crowdfunding platforms.
There are several digital crowdfunding options, but FreeFunder is one that cares about you and your campaign.
There are several digital crowdfunding options, but FreeFunder is one that cares about you and your campaign. They charge $0 platform fees and donate up to $70 to your fundraiser based on Facebook shares. On top of that, they give users the opportunity to Text-To-Donate. A keyword can be created for donors to text and send their donations through their phones.
An excellent display feature that FreeFunder offers is being able to search through the campaigns by category. This is extremely helpful when setting up a campaign for the costs of your loved one's funeral. Users will go to the "Discover" tab and find your campaign through the "Funerals and Memorials" tab. Several fundraisers have been created through this platform and earned large donations. Some of the highest campaigns have gained over $50,000. This shows the community stands up for each other in times of need, and they will donate to help and alleviate your pain.
Funerals are the most challenging events to organize. While you are grieving, you have to think about the costs of putting your loved one to rest in peace while hosting a get-together that will only remind you of your loss. In those terrible times of need, you now know you can rely on your community for the financial help you seek. FreeFunder is a community, and in there, you will find the perfect platform to publish your campaign and fundraiser to cover the funeral fees. This crowdfunding platform will help you reach your goal while taking care of your donations and making it easier for you to share the campaign through social media.
Facing the challenge of affording a funeral when losing a loved one is made easier with the help of crowdfunding platforms like FreeFunder.