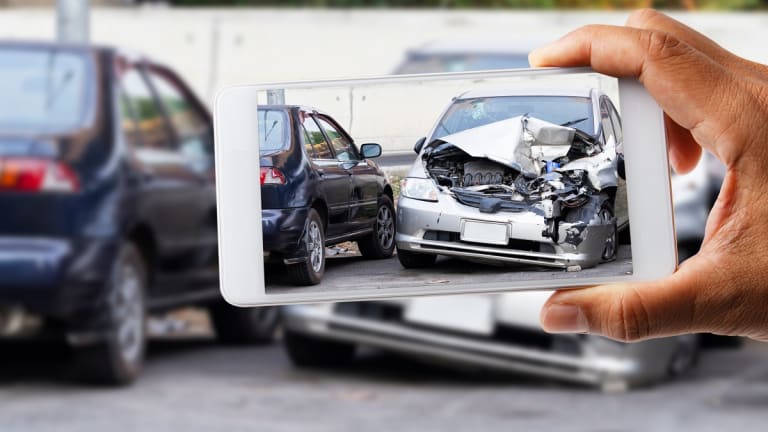 6 Steps to Take After a Car Accident
Due to the trauma and emotions associated with a vehicular accident, many drivers make certain mistakes that can disrupt their chances of getting the proper compensation.
Every year, car accidents occur, and they can happen when you least expect them, even if you strictly adhere to road safety at all times. It can be distressing to be involved in one, even if it's a minor fender bender, and most especially if it's your first time. As a precaution, you should know what to do in the event of a car accident.
Due to the trauma and emotions associated with a vehicular accident, many drivers make certain mistakes that can disrupt their chances of getting the proper compensation.
Due to the trauma and emotions associated with a vehicular accident, many drivers make certain mistakes that can disrupt their chances of getting the proper compensation. Consider working with reputable legal professionals, such as Grillo Law lawyers, as a good starting point if you end up in a serious vehicular accident and find the legal process too burdensome.
After a car accident, here are the things you should do and the steps you should take to protect your rights:
Check To See If Anyone Has Injuries
After a car crash, you should try to stay calm and remain on the scene, even if it's a minor one. Make everyone's safety your top priority, and everything else can wait. If there are injuries or serious accidents, call for emergency help and police enforcement. 
Even if the crash is trivial, the police must record the ordeal. When the cops arrive, write down the officer's name, badge number, and contact information. Getting a copy of the police report is a must.
If possible, you need to clear the road by moving your vehicle to the side to make room for oncoming traffic. If you have flares, place them around the accident site or turn on your vehicle's hazard lights so that other cars will be aware of the situation. If the vehicle has sustained significant damage and can't start, move to a safe location away from traffic.
Collect Vital Data Relevant To The Accident
Use your phone to obtain photos of documents or jot down all pertinent details, such as the names, addresses, contact information, and license numbers of those involved.
Don't forget to gather information about the vehicle, such as the make, model, year, license plate number, color, and vehicle identification number. If there witnesses are present, see if they're willing to give you their contact information and describe what they saw.
Keep A Record Of The Accident
Try to capture as many details as possible at the accident scene, either in photos or videos. Assess the extent of the damage to both vehicles. Take photos of the entire car, as well as close-up shots of the damages to your vehicle and the other party's vehicle.
Note the crash location, date, and time, along with photos of the entire accident scene, including skid marks or property damage. Don't forget to include the directions of both vehicles prior to and after the crash.
You can also sketch the crash scene while all of the details are still fresh in your mind. Remember to account for influencing factors, like visibility and weather.
Avoid Any Discussion About Responsibility On The Road
After a car crash, it'd be best to stay calm and not allow your emotions to go out of control. If you believe the other driver might be aggressive or impaired, it's best to trust your instincts. 
The ideal approach is to remain in your vehicle and avoid interacting with the other driver. In such instances, intervention by the police might be necessary. 
Contact Your Insurance Company
If you fail to notify your insurance provider after a car accident, you can be held liable for any type of damage incurred due to the incident.
Procure a copy of the police report, whether it's a serious or minor ordeal, especially if the other party is at fault.
Notifying your insurance provider is a good idea because an insurance professional can help you sort through your options. If the other party's insurance is insufficient to cover your damages, your insurance provider may look into your policy to see if there's any coverage that can help.
Remember that each insurance company will have a specific process for filing claims for compensation and a list of information you need to present. Make sure you have all the documentation you might need, such as a copy of the police report, photos of the damage, and the other driver's information.
Consult A Physician
Even if you feel fine after a car accident, you should know that some injuries will take time to manifest, usually only after a day or two. Avoid overlooking the possibility that you might have serious damage to your head or spine from the impact. With this in mind, if you experience any pain or unusual symptoms, you should seek medical attention.
In most cases, injuries sustained in a car accident will be covered by your insurance company, so it's critical to document any physical damage sustained as a result of the ordeal. 
A car crash is likely to cause long-lasting effects that might take some time to surface after the initial crash. Aside from potential health concerns, you need to take the appropriate steps to ensure you'll get the right compensation. Taking the necessary steps soon after a car accident can help you protect your rights, ensure your safety, and make the best decisions.