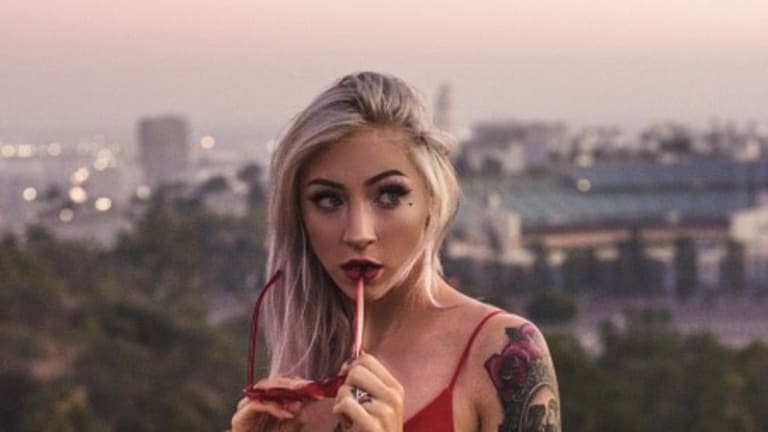 Getting Back to Business: Life After the Lockdown in LA
While California is currently in Phase 2 of Governor Gavin Newsom's state recovery plan, May 8 saw both the city and county of LA begin the second stage of its response.
There's no getting away from it, no matter who you are or where you live, life as we know it has fundamentally changed. The spread of COVID-19 and the subsequent lockdown measures put into place to help contain it has ushered in a 'new normal.'
From those who have lost their jobs to those who have sadly lost their loved ones, the past few months have put California, along with the rest of the world, into unchartered territories. Social distancing measures and stay-at-home orders haven't gone down well with everyone. Demonstrations have seen mass gatherings of people discarding masks and protesting about what they see as their freedoms being endangered.
Following comments by Barbara Ferrer, LA County Public Health Director, that stay-at-home orders were, with all probability, to be extended for a further three months, an announcement by Mayor Eric Garcetti that 'LA will never be completely open until we have a cure' ignited more confusion and discontent. It was unsettling for residents, especially as, at the same time, people were being urged to continue social distancing more and more businesses have started to reopen.
So with all these mixed messages, how will LA and California as a whole get back on its feet?
Phase 2
Mayor Garcetti's 'Safer at Home' emergency order was issued on March 19 and, at the time of writing, the number of people who have died from this coronavirus in LA accounts for more than half of the total death toll for the whole of California. However, even though LA has suffered badly from this outbreak, frustration has grown, with Angelenos protesting outside of the mayor's home.
While California is currently in Phase 2 of Governor Gavin Newsom's state recovery plan, May 8 saw both the city and county of LA begin the second stage of its response.
While California is currently in Phase 2 of Governor Gavin Newsom's state recovery plan, May 8 saw both the city and county of LA begin the second stage of its response. At the same time, a team of bipartisan members of both the House and Senate has come together to put the SMART Process into legislation. That will help ensure that the country is never put on the back foot again when dealing with an emergency.
The pioneering and innovative movement No Labels is an excellent example of this approach. As Americans championing the search for common-sense solutions to problems such as COVID-19 without party politics rearing its ugly head, they welcome the new politics of collaboration and bi-partisan solutions such as the SMART Act. So even though California still struggles to find the vital supplies of medical equipment and PPE it needs right now, a new bill would help to prepare the country properly for any future pandemics.
Reopening for business
So now that stage two of LA's recovery plan has been put into action, non-essential businesses and retailers have the green light to reopen. As well as making a much-needed jump start to the local economy, bookstores, clothing stores, and florists are among those offering curbside pickup services. They will help to relieve some of the stress and anxiety that people have been suffering by providing a sense that life is slowly getting back to normal.
Businesses, of course, will have to adhere to social distancing precautions, keeping their staff and their customers safe at all times. Masks, gloves, Perspex screening and a rotation of smaller amounts of employees at work at any one time will all become part of the 'new normal' working day, with many people still being asked to remain working from home where possible.
Angelinos may be able to go shopping again rather than relying on delivery services. However, it is likely to be some time before this returns to the pastime it used to be for many people. Designated routes through stores are being put into action and delays are inevitable as queuing with the requisite distance between shoppers will become a familiar sight everywhere.
Getting out and about
For many people, the lockdown restrictions on going to the beach, the park or relaxing with a round or two at the golf course have taken their toll. Getting out and about and taking any form of exercise is known to do wonders for your mental health and being out in the sunshine means that your body can create the Vitamin D it needs to help fight respiratory diseases.
Beaches have now reopened and, while sunbathing is still banned, people at least now have the opportunity to surf and swim or go for just a stroll. For now, masks will even need to be worn by anyone that is not in the water.
Parks and hiking trails are now being reopened as well, giving people more choice and perhaps a chance to see loved ones they've been isolated from, even if it's just from a safe distance for now.
Thomas Hudson
Thomas Hudson would be the first to admit that he has an interesting history in the world of finance. He has been an insurance sales rep, a claims handler and a trainee stockbroker before finally settling down in the world of public accountancy. As a public accountant, Thomas has a fantastic understanding of financial audits, transactions, tax and tracking, while his past endeavours and history of financial wanderlust have given him an even wider view of finance as a whole. His experience enables him to find and write the most interesting stories for a range of readers, from keen amateurs through to finance professionals. In his personal life, Thomas is a long-standing swimming teacher and has coached his daughter Evie to a number of local and regional championships.