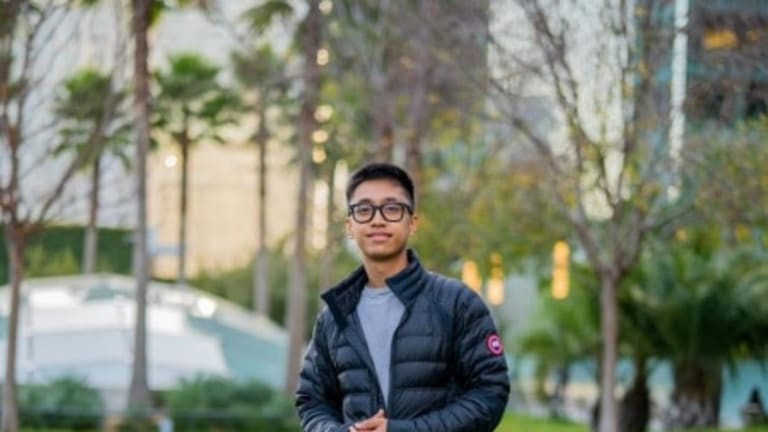 Social Media Entrepreneur AJ Cartas Launches Non-Profit Advocating for Equality
When Cartas realized that he can use his social media expertise to better use, he decided to get into politics in 2019.
Recent events have transpired numerous conversations about anti-racism and equality, which has been crucial in developing important discourse about our environments. This inspired AJ Cartas, Founder & CEO of Syzygy Social, a social media agency, to incorporate a 501(c)(4) non-profit, Our Damn Time. Cartas wanted to continue his involvement in politics without being part of political campaigns, which led to him launching a non-profit that can endorse and support candidates that align with his beliefs of continued equality advocacy.
Cartas started his career in social media back in 2013 and by 2015, he amassed over 1.2 million followers total on Instagram, Vine, and YouTube. He eventually dropped out of college and moved to San Francisco. In a few years. Cartas became Director of Social Media for ByteDance, a $100 billion parent company of TikTok, and was spearheading their social media and influencer marketing initiatives in the North American market as well as helping globalize in Europe and Latin America.
After his work with ByteDance, he started consulting for purpose-driven companies and have worked with startups like Calm, the #1 sleep and meditation app, where he was Director of Influencer Marketing. Cartas was also the Social Media Advisor for Kehlani's app, Flora Living.
When Cartas realized that he can use his social media expertise to better use, he decided to get into politics in 2019.
When Cartas realized that he can use his social media expertise to better use, he decided to get into politics in 2019. He was following an influencer on Instagram, who highlighted a candidate that's progressive in San Francisco. Cartas was intrigued because he believes that the criminal justice system should be reformed and that he supported the restorative justice and decarceral approach that was part of Chesa Boudin's platform. Working with Boudin, there was a spark within Cartas and decided to get more involved in a few more political campaigns this election year of 2020. He worked in a few local campaigns in Georgia. One with Ted Terry for Commissioner and Paul Howard for Fulton County District Attorney. He also advised a few Congressional campaigns in California, New Jersey, New York, and Florida as well as a couple of Senate campaigns in New England.
Working in a political campaign is extremely rewarding, especially when your candidate wins, but it is also very tiring. Cartas experienced this firsthand and decided to pause, but still, try to find a way to continue supporting candidates with progressive policies. That's when Our Damn Time came into fruition. Equality is extremely important to Cartas, especially as a first-generation immigrant from the Philippines as well as being part of the LGBT community.
Our Damn Time's mission is to highlight and support candidates who are pushing for equality as part of their platform, whether that be racial, gender, LGBT, or disability rights. There are a few ways to get involved, such as signing up to be a member and volunteering for candidates that they support.
The Board of Directors on Our Damn Time are all women (except Cartas), first-generation, of color, and have extensive experience in non-profits and politics. The Board consists of Andrea Cervone, who was an elected public official in Georgia and who's partner, Ted Terry, was in Season 2 Episode 8 of Queer Eye. Jobelle Gacuya, who is social enterprise entrepreneur in San Francisco. Andrea Mora, who is a first-generation immigrant from Venezuela as well as a marketing expert in Los Angeles. Cedrice, who was recently a finalist in NBC's The Voice and is currently in San Diego. Cartas is also being counseled with his longtime mentor, Sumant Pednharkar, who has tremendous experience with non-profits and education.
2020 is going to be a whirlwind, but regardless of who wins the Presidency, Cartas and his non-profit will still continue to advocate for equality.
Sponsored