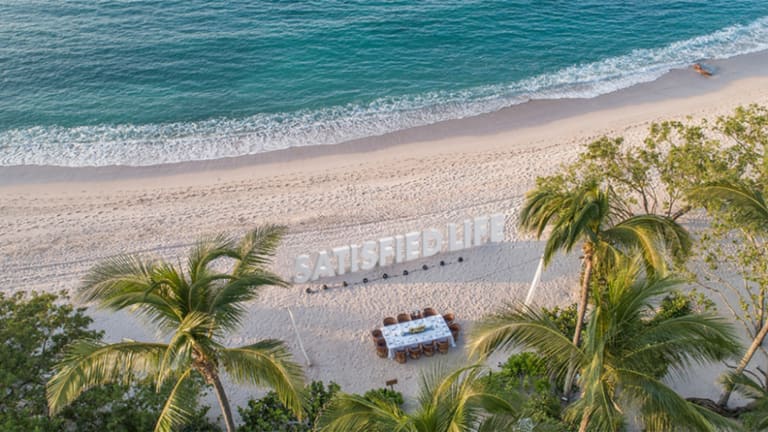 The Satisfied Life: Alex Peykoff on His Eight-Figure Success and Helping Aspirants Get Ahead
Alex Peykoff is also acclaimed for his outstanding work as a speaker who inspires others to reclaim their power and step into their light.
Today's entrepreneurial landscape is shaped by individuals fueled by their goal of reaching the top and succeeding in their respective sectors. More than their accomplishments and achievements, these successful leaders are known for their ability to make an impact and inspire aspirants to conquer their endeavors. In the case of best-selling author Alex Peykoff, it is shown that genuine success lies in having the heart to motivate others and push go-getters to become the best versions of themselves.
As someone who has always been passionate about helping people, Alex Peykoff took it upon himself to establish a platform that would pave the way for individuals who are willing to expand their horizons and bring their careers to the next level. More than anything, the visionary hopes to share the lessons he accumulated over the years and use this wisdom to catapult aspirants to the summits of success. As a matter of fact, he is not afraid of going the extra mile to make sure that people are able to translate their visions into reality.
Aside from being a best-selling author, Alex Peykoff is also acclaimed for his outstanding work as a speaker who inspires others to reclaim their power and step into their light. On top of that, the luminary is recognized for being the esteemed founder of the Satisfied Life Mastermind & Movement and as a real estate developer who has developed over 250 million dollars in residential homes over the past decade.
Growing up, Alex Peykoff already began conditioning himself to become the entrepreneurial force he is today. He learned early on the value of a strong work ethic from his father, who is the founder of Niagara Water and Bottling, the world's largest privately owned beverage company. Looking up to his dad, he took mental notes of what it takes to be a great leader. Soon, he would embody these laudable values and wear them as badges of honor, inspiring the people he would meet along the way.
Over the years, Alex Peykoff has thrived as a successful entrepreneur. Heavily determined to use his success as a building block for others' dream life, he created a tool that would help aspirants and dreamers from across the globe to get ahead and reach greater heights.
In his best-selling book, Get Your Satisfaction: A Short Guide to a Happier, More Satisfied Life, Alex Peykoff shares the systematic process that has helped him and his family to achieve eight-figure success while living an authentically happy and satisfying life. Although the path to success looks different for everyone, the author is aware that having the right mindset is always a must. For this reason, he came up with reliable strategies that would help anyone accomplish their goals.
In an interview, Alex Peykoff said that his daughter and the young entrepreneurs of America are his inspiration and the main reason behind his life purpose. Thus, he has teamed up with world renowned marketing expert and CEO of Game Changer Publishing, Cris Cawley, to share this proven process with entrepreneurs across the globe through the Satisfied Life Mastermind & Movement. Together, they are taking significant strides in the entrepreneurial world, giving other serial entrepreneurs access to a multi billion dollar network in addition to tools and resources to help them scale their organizations to that next level.