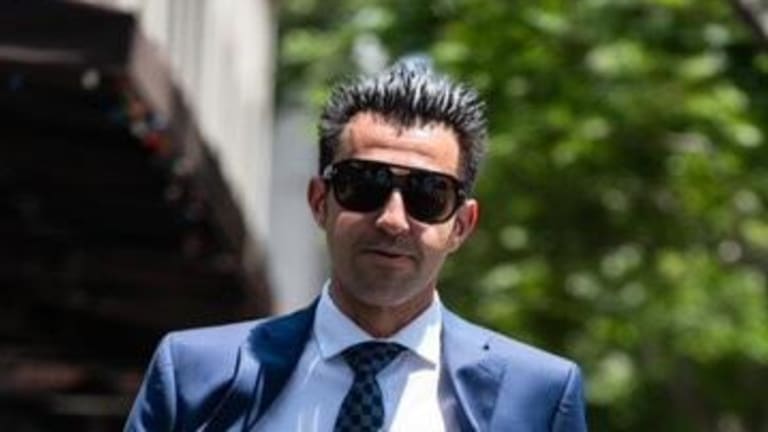 Ali Siam of Siam Sports Management Shares the Real Impact of Relating to Your Clients Like Family
Siam gets invested in clients as individual people, getting to know their family, their specific circumstances.
In any client-centered business, how one treats their clients is a key part of the relationship. For Ali Siam, NFL agent and founder of Siam Sports Management, it is all about treating clients like family. He knows firsthand how important it is to have someone you trust representing you. Building up a true connection with clients is one of the driving elements of Siam's work and he shares why this is so critical.
Siam learned the value of hard work, people skills, and having respect for others at a young age. "This is how I was raised, my parents taught me to treat people like people, not like a dollar sign. They taught me the value of integrity, of respect. For me, it does not matter if you are a top CEO or a janitor, you get the same level of respect from me."
Establishing a relationship of reciprocal trust with clients is the foundation for a long-term successful relationship. Siam's approach with clients is to always be honest with them, to be upfront, something that develops into a solid, two-way street. If you show people honesty, integrity, and respect, they will trust you, for Siam that means treating clients like family.
Siam gets invested in clients as individual people, getting to know their family, their specific circumstances. He is big-hearted, honest, and emotional when it comes to making sure his athletes have the absolute best representation. "A lot of these kids, and their families they are so overwhelmed, and so used to being bribed with the big money, it is a breath of fresh air to have someone that is honest with them. For me it is not about the car they are driving or the neighborhood they live in, they can see that difference and it is a more honest, more productive relationship."
Siam is there for his players far beyond simply negotiating a contract, he works to get them ready for the draft, for interviews, as well as helps them with career guidance, financial advice, long-term life advice. His passion is to set them up for success on and off the football field, and that is where his personal connection makes a big impact.
Investing in clients and relating to them in a way that builds up a channel of open, honest communication, is at the core of why Siam Sports Management stands out from all the other agencies out there. Learn more about the athletes he works with on Instagram, where he regularly shares their progress and how they give back and connect with their communities.