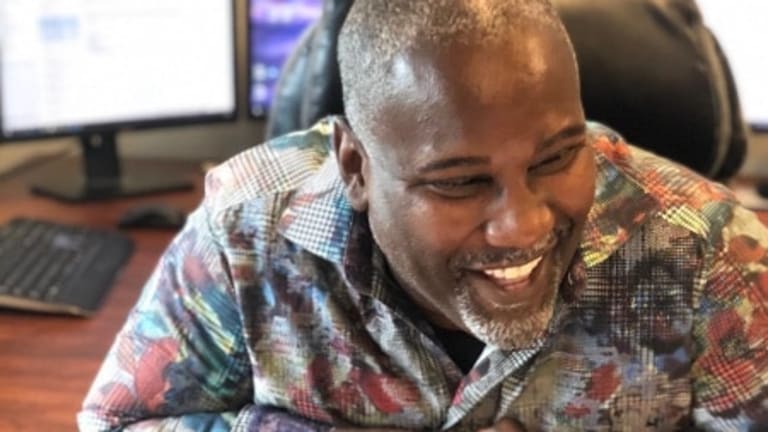 From Painter to Mogul: Alvin Hope Johnson Takes on the Real Estate Industry
Entering the real estate industry was a no-brainer for Alvin. He's worked in real estate since graduating high school, first as a painter.
Alvin Hope Johnson, born in Texas in 1965, has defied all odds to run a 9 figure Multinational Economic Development Organization. Despite not having a formal education, and through overcoming low self-worth, Alvin was able to work against every bad hand and come out on top.
Alvin runs two companies: first, Hope Housing Foundation, which is a nonprofit housing development company that gives our residents a place where they "Get to Live" instead of "Have to Live". The second company is Autonomous Wealth, an education platform where we teach aspiring real estate enthusiasts how to purchase multifamily assets.
"I was drawn to this opportunity to serve others in this space from my years in Real Estate. I saw a way to help others with housing while doing good. The education company came about from many years of experience and many people asking for assistance. The barrier for entry to this space is high and not many others were sharing their knowledge," says Alvin.
Entering the real estate industry was a no-brainer for Alvin. He's worked in real estate since graduating high school, first as a painter.
Entering the real estate industry was a no-brainer for Alvin. He's worked in real estate since graduating high school, first as a painter. He was inspired by taking ugly things and making them look new. Through this experience, he was able to learn the ins and outs of the business first hand. With this knowledge, he was able to keep moving forward and up, leading him to where he is today.
Alvin fully understands the importance of mindset in tackling challenges that arise when running your own successful business. He knows that if you can't conceive it or believe it, then you can't have it or be it. Beyond mindset, he also understands that the logistical realities of starting a business involve capital and resources.
"The biggest challenge that most deal with when starting out is under funding their dream. Most businesses that start don't have the resources and then most people give up before things begin to happen," Alvin explains.
For those starting their own businesses, Alvin encourages others to find something they love to do, even for free.
"Love what you do, even for free, because you just might have to be for free in the beginning. Secondly, surround yourself with positive people. Become a student of the industry that you are beginning to work in. See what others are doing and figure out a way to get the word out about your services. Be tenacious and don't take NO for an answer," Alvin says.
Keeping to these principles will lead to success, something Alvin has firsthand experience achieving. To him, success is making others' dreams come true, which is why his businesses focus on helping others achieve their real estate goals.
"When we provide a person an apartment or house that they thought they could never have, that's success for me. When we have an associate ask for $40K per year and we pay them $44K or $60K per year because we value them more than they have ever been valued, that's success to me. When I help an investor buy their first deal that they knew they didn't know how to do, that's success to me," Alvin outlines.
Success often comes to people who have overcome a lot. Alvin has overcome many obstacles in his life, the largest being low self worth and a suicide attempt. Surviving this and getting to where he is today means Alvin was able to overcome, and he wants to share this feeling with others.
"To have come where I am today is amazing and I want to share that experience with others, men in particular, to help them overcome their self imposed feelings of being less than, to become something great, and to lead their families to real success," says Alvin.
 With this success came financial freedom, which for Alvin, means having your bills on auto-pay, and never needing to worry about them.
"My airplane expenses, payroll expenses, - everything is on auto pay. This proves I am not bound to having to make money," Alvin says.
Moving forward, Alvin is excited to launch some exciting new projects. First, he is buying a company worth over $150M. Second, he has just launched a new Masterclass of Multi-Family investing, soon to be marketed everywhere. Last. he is working to establish a $150M private equity fund for investors wanting to invest with his companies.
Check out Alvin's businesses here, his new Masterclasses here, and follow him on Instagram.
Sejal Desai