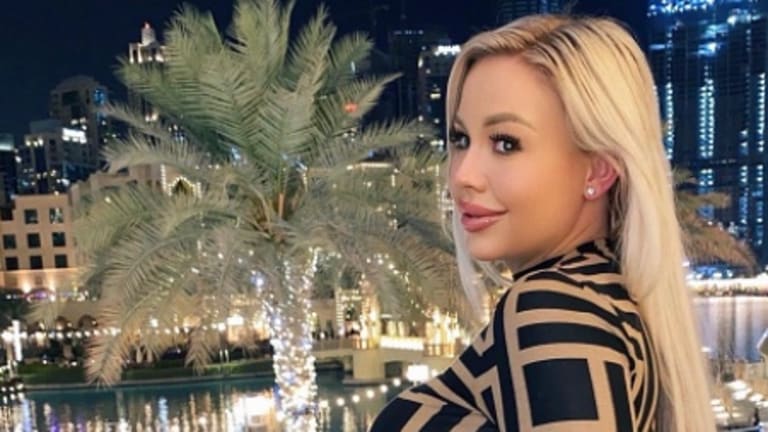 Amanda Bredén Shares Her Advice for Scaling a Business
The unconventional businesswoman has never let others' opinions keep her from achieving her goals.
The keys to scaling a successful business can essentially be applied across any and every industry. Whether it's a start-up tech brand or a small business boutique, the concepts and strategies only vary by slight details. In Amanda Bredén's case, it's her online presence that has earned her an abundant income. How, you may ask? The model, adult film actress, and now investor capitalized on her social media following to significantly increase her annual salary and grow her personal brand and business online.
Amanda was originally born in Sweden, and she took the modeling and entertainment world by storm at only 18 years old. Before she even joined these industries, she knew that she wanted a life that allowed her freedom, travel, and that put her in the spotlight. She has always loved being in front of the camera, and she finally had the chance to do so professionally when she was discovered by one of Sweden's most notable photographers.
The unconventional businesswoman has never let others' opinions keep her from achieving her goals.
Since getting her start in Sweden, Amanda has starred in many films, amassed more than 300,000 followers on Instagram, and has even become one of the top .49% of earners on one of the most prominent subscription-based platforms. While her business is considered taboo by many, the success she's found in her chosen field is undeniable.
With the mindset of a true entrepreneur, Amanda remains focused on the future and achieving her long-term goals. These forward-thinking ideals are what keep her going when times get tough. "I think about what I want in my future. How will my life be in 10 years? I remember that to achieve my dream future I have to work hard and fight for it because nothing comes free."
And fight for her dreams she has. In discussing her keys to creating a successful business, Amanda argues that staying true to who you are as an individual is what makes all the difference in the long run. "Walk your own path, be yourself, and don't try to copy other people. If you want to be successful and stand out from the crowd, then it's extremely important to find your own niche in order to differentiate yourself. Don't focus on comparing yourself with others. Instead, focus on yourself and determine a plan on how to achieve your dreams."
Aside from focusing on herself and disregarding others' opinions of her, she has always kept a positive mindset. According to Amanda, it is incredibly important to stay focused on the big picture and remain positive. She emphasizes that even if your progress is slow, or your company has a major dip, you can never allow yourself give up. Amanda is a firm believer in looking at things with a positive mindset for the best possible outcome. 
So, what is this entrepreneur up to now? Currently, Amanda is putting the money she's saved from acting and modeling toward property investments. Right now, she and her husband are building a hotel in one of Sweden's most beautiful locations which is expected to open this summer, and they already have plans for a second hotel which is already the works. Going forward, Amanda plans to continue acting and modeling, building her social media business, and scaling her family's latest hotel business. There's no doubt that Amanda will continue to accomplish the challenging goals she sets for herself, and make a name for herself for years to come.