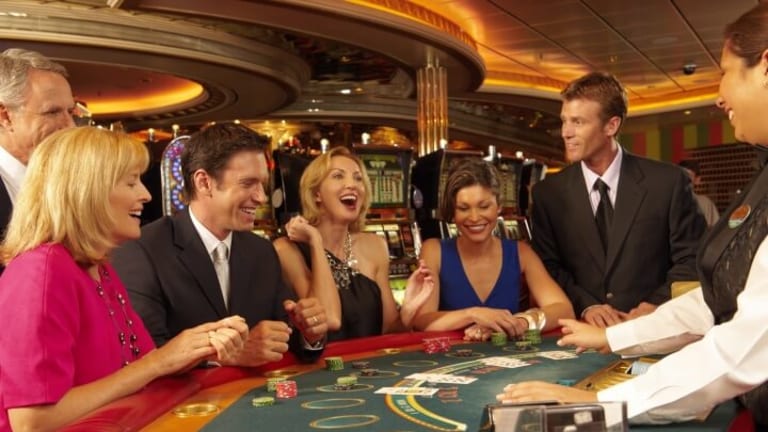 American Gambling in Numbers
Claus Hjerresen: According to the 2017 statistics, the total revenue of all the gambling sectors combined was $158.5 Billion.
The United States is one of the largest gambling markets in the world. With Las Vegas, Atlantic City and other popular gambling destinations, it's been the hub of casino entertainment for ages.
But what are the exact numbers of this industry in the US? How does it compare to the rest of the world? How many Americans participate in this form of entertainment in the first place?
You'll find answers to these and similar questions right there.
Gambling in the USA
According to the 2017 statistics, the total revenue of all the gambling sectors combined was $158.5 Billion.
According to the 2017 statistics, the total revenue of all the gambling sectors combined was $158.5 Billion. Various forms of gambling contribute to this number in various parts:
Lottery: $80.55 Billion
Commercial and tribal casinos: $73.2 Billion
Charitable games and bingo: $2.15 Billion
Poker rooms: $1.9 Billion
Pari-Mutuel: $295 million
Bookmakers: $248 million
Online gambling: $247.5 million
Obviously, sports betting is expected to increase drastically after its recent legalization. For this reason alone, many believe that the total revenue might reach $200 Billion very soon.
The remote gambling sector is in a similar predicament as the sports betting was not long ago. Since there are just a few states where online and mobile casinos are legal, they generate a very small amount of money.
Most of the profit from the online industry was generated in Atlantic City. Meanwhile, Delaware only contributed $2.4 million in a year.
Established Casino Venues
Speaking of commercial casinos, their number has been around 400-500 for years now. In 2016, there were at least 520 such venues – the highest number to date. However, it dropped again to 460 in the next year.
It's a very similar situation with tribal casinos, which operate in Indian reservations. In 2018, there were over 470 such casino halls. This number hadn't been changing much in the last decade.
Number of American Gamblers and their Expenditure
Since many forms of gambling aren't legalised in the States, the exact number of gamblers is unknown. Undoubtedly, many players gamble illegally, avoiding notice from authorities.
It's estimated that around 2.6% of the population are potential problem gamblers. This is equal to around 8 million people.
It also means that the number of people who enjoy gambling is much larger. After all, the activities - be it a lottery, poker or mobile slots - are extremely popular in the US.
According to the overall gambling losses per year, the country leads in the whole world. On the bright side, the gambling losses per adult are twice as small as those in Australia or Singapore. It's around $450 dollars a year (based on 2014 statistics).
The Future of USA Gambling
With such a huge popularity of casinos and other risk games with monetary bets, it's no wonder that sports betting was finally legalised. It's bound to bring in huge revenues to the country.
Similarly, we expect further legalisation of various gambling activities in many states. This includes online casinos as well as land-based venues in other states. Of course, we can't expect such changes quickly, but there's a good chance that it'll happen at some point.
Claus Hjerresen