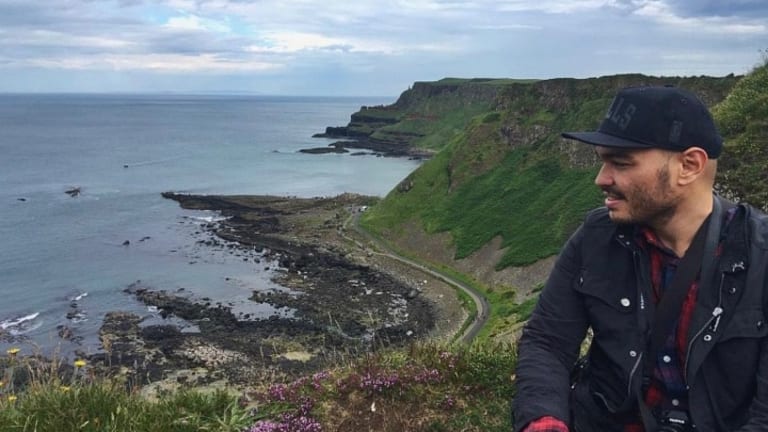 Antonio Vicente Ortigas Jr. of Cotecna Elite Philippines, Inc. attributes his success to curiosity and kindness
Country Manager of Cotecna Elite Philippines, Inc., Antonio Vicente Jr., talks about how his security and kindness have helped him over the years
Antonio Vicente Ortigas Jr.,or commonly known as Anton, is currently one of the youngest Country Managers in the global trade and security industry. The focused and determined Anton works with Cotecna Elite, overseeing the company's activities in the Philippines. Anton joined Cotecna as a subcontractor in 2008 and has helped to grow the company in leaps and bounds in a relatively short while, a feat he attributes to his curiosity and kindness.
Country Manager of Cotecna Elite Philippines, Inc., Antonio Vicente Jr., talks about how his security and kindness have helped him over the years
The trade and security industry has grown over the years with different brands across the globe emerging to come up with a wide range of solutions to meet the diverse needs of customers worldwide. One company that has seemingly stood out over time is Cotecna, providing clients with premium quality yet affordable testing, inspection, and certification services. Over the years, the company has been able to develop solutions to make it one of the most sought-after organizations in the industry, with a presence in several countries worldwide. One individual that has helped the growth of the company, especially in the Philippines, is Anton.
"I started working with Cotecna in 2008 as a subcontractor. In 2013, we formalized our relationship by joining forces and starting Cotecna Elite Philippines. With my leadership, what was once a company focused on the oil and gas industry is now a more diversed organization catering to different sectors, like the agriculture, energy, minerals, hospitality, certification, and training industries," said Antonio Vicente Jr.
Anton growth has been phenomenal, to say the least, attributing his success to being curious and kind. "Curiosity and Kindness have always been my secret. One of the best pieces of advice I got from my mother was to always be as curious as a child and be kind to others. I am always reading and eager to learn new things. Learning by being curios has equipped me with the necessary tools for growth and success," said Anton.
"Treating people the same way I want to be treated gives me the chance to work with people who give me respect. It is easy for me to instill in our employees our goals and objectives because they see I lead by example and treat others with respect," he continued.
Sponsored