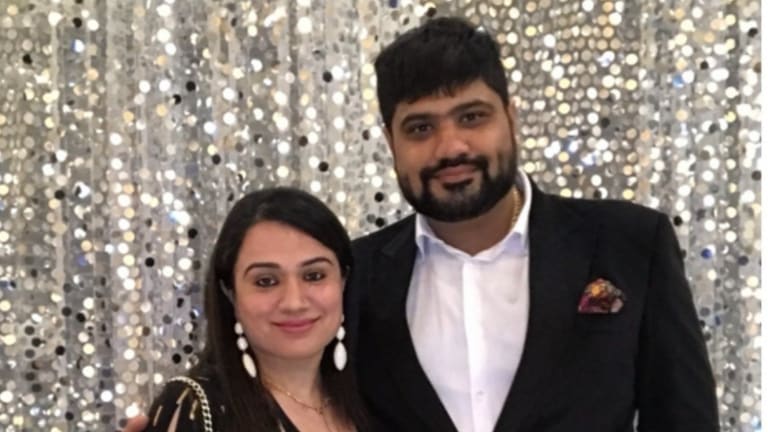 Entrepreneur & Philanthropist Apoorva Bob Beri Explains How to Manage Time to Manage Your Life
The multi-talented, stylish entrepreneur continues to grow regardless of the challenges life throws at him by managing time efficiently.
Time management is life management. However, managing time with so many distractions is becoming increasingly challenging. Whether it is social media or entertainment platforms that keep people hooked, those who want to govern their lives will choose to remain focused on what's important. Like Apoorva "Bob" Beri, a successful entrepreneur, philanthropist, and family man.
The multi-talented, stylish entrepreneur continues to grow regardless of the challenges life throws at him by managing time efficiently. Spending it on personal development, the expansion of his business ventures, and ultimately with his family, friends, and community, who he credits for being the motivation for constantly striving to make his life and the lives of those around him better.
Bob wasn't reluctant to pick up odd jobs as a hustler by nature. His stylish persona complimenting his charismatic personality helped him earn admiration wherever he went and eventually landed him in the sales business in England after getting his master's degree from Cardiff University in Wales, UK.
Later, he gained valuable experience working in sales with his distribution company operating in South Asia. He took his logistics business to incredible heights dealing with some of the biggest companies, including Johnson & Johnson, Vodafone, Dabur, Kraft foods, and more.
Earning a reputation as the top distributor in multiple regions and bagging multiple awards on his journey helped Bob realize his exceptional capabilities and encouraged him to move to Canada, aspiring for a better future. Continuing his logistics business, he explored North America. Eventually, Bob began selling on Amazon FBA and Amazon wholesale. He's now expanding his businesses, Lend with Bob and Beri Distribution. The companies have seen exponential growth in only a few years.
Despite his remarkable achievements, Bob believes he's only starting. He has a heart of gold and has immense love to give to others. As a philanthropist, Bob spends an incredible amount of time trying to make the world a better place in his capacity. As a family man, Bob surrounds himself with those he loves. He is a father of two sons and keeps figuring out ways to be a part of their life as a father and role model.
Bob is extraordinarily proactive and attributes his success to sleeping only 4 hours a day. He has reserved 1 hour for exercising every day, playing badminton, walking, and meditating. Bob avoids watching TV and only consumes content geared towards his growth. He accompanies his kids to Chapters, where he works while they read. Managing his time allows Bob to live a wholesome life winning hearts wherever he goes.