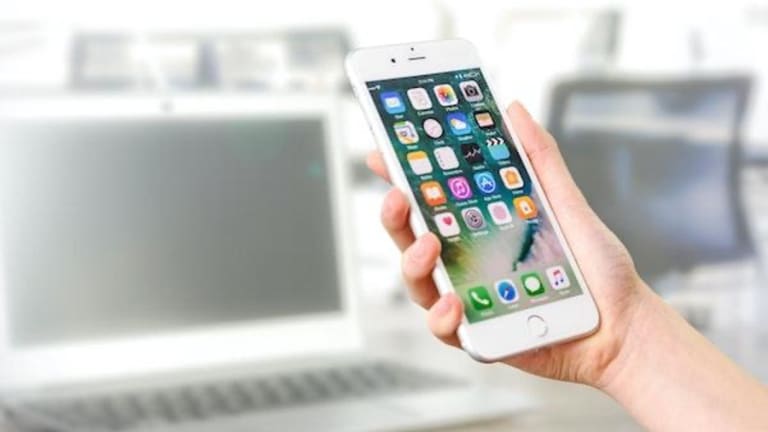 6 Reasons Why You Need to Use Apps in Your Law Firm
Use customized apps to develop your law firm's identity and stand out from the crowd of other firms.
Law firms should always seek new opportunities to improve their legal services. You will feel more engaged and enjoy running your law firm more. Many underestimate the value apps offer law firms that use them. Technology today helps us compete, and if you stay in manual mode, you will struggle more to succeed in an age where technology increasingly makes our lives easier. Let's look at the reasons to use apps at your law firm.
#1: Develop Brand Identity
Use customized apps to develop your law firm's identity and stand out from the crowd of other firms. For example, you can request that the developer adds a feature where happy clients can make referrals easily. With that feature, you can offer deals to new clients to attract new business.
When clients download an app for a law firm, it commits them to that law firm, and they will feel less eager to check out other law firms. However, provided you design the app well, it will attract more clients to grow your firm.
#2: Easier to Respond
Responding in an app takes less time than with other methods. As a result, you can track all your clients easier and communicate with them more quickly. Many clients report how the law firm's responsive behavior or lack thereof was one of the key factors that made them feel either satisfied or dissatisfied with the services.
It doesn't always have to do with the outcome. In some cases, clients had less-than-favorable outcomes, but because the law firm kept in touch with them, they felt more satisfied with their services.
#3: Better Relationships with Your Clients
In business, everything has to do with the business-to-client relationship. Keeping in touch with clients and providing them with an easier medium to communicate with you will build your relationship with them over time. Reach out occasionally with spontaneous communication, and you will be surprised at how it can strengthen your bond with them.
While there are many benefits to implementing customer service solutions for your business, they should not be your only priority. If you want to grow your business and attract new clients, apps can help. The most common uses of these apps are to generate referrals. These tools allow you to connect with potential clients quickly, easily, and conveniently. This is much more efficient than relying on email and social media. Additionally, a mobile app can help you stay connected with your current clients.
#4: Increase Productivity
You will see your productivity levels increase because of better management. Especially if you get the HTM app, you can manage your legal services better. In addition, many apps streamline staff activities to let them conduct other business at the firm. This makes it far easier to heighten productivity levels to achieve new goals and grow your business quicker.
#5: Meet Client Expectations
Technology has become a part of the client's expectations in today's law offices. Your client may say, "My other law firm gave me things like this." When they say this, you can trust that they feel that your services don't meet their expectations. They may point to an app that made things easier.
You don't want to be the law firm that never made the upgrade because clients will find the hassle less worth their time.
#6: Simplify Your Law Office
Law comparison charts, guidebooks, event agendas, and graduate recruitment tools can all be simpler with apps. However, you don't need to reinvent the wheel with your app. Instead, take the tasks and activities you do daily and look for ways to make them easier. Many of the ideas have already been done, and you can use them for inspiration for your app.
Conclusion
Every law office should take advantage of apps because they will help you to heighten the quality of your legal services. In addition, apps can offer you many conveniences that make the law profession easier.
For example, a mobile app strategy can meet client needs and expectations while increasing your firm's productivity. At the same time, they make your life easier since you can utilize them for unique marketing opportunities.
Some law firms have even begun to create apps that send relevant client updates for their cases to make it easier to stay in touch.