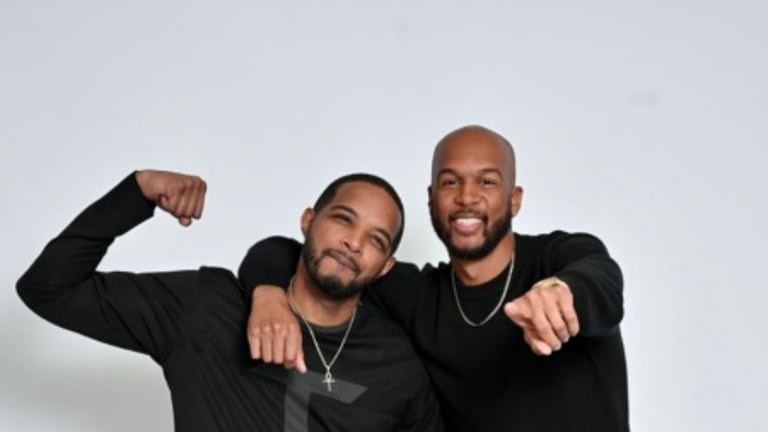 Art Morrison III Shares How Mentorship and Networking Can Fast-Track Your Real Estate Investing Journey
Mentorship, in particular, has been an integral part of how Art got his start. He credits his older brother Jay as his original mentor.
Art Morrison III has always said that real estate isn't really about the property. It's about the people. Find out how mentorship and networking have led to his real estate success, and they can do the same for you.
Building a Foundation Based on Collaboration and Learning
Today, Art Morrison III runs multiple businesses that he has founded, provides business consultations, and produces a variety of coaching content and courses. However, he didn't get to this point alone. He stresses that the secret to his real estate success has been the mentorship he's received and the networks he's built along the way.
Mentorship, in particular, has been an integral part of how Art got his start. He credits his older brother Jay as his original mentor.
Mentorship, in particular, has been an integral part of how Art got his start. He credits his older brother Jay as his original mentor. Jay Morrison is the developer of his Ultimate Real Estate program, along with many other courses and books. Art had firsthand access to the wealth of insight his brother had to offer, learning what goes into developing successful real estate networks and how to find the right people to work with.
As he developed his career in real estate investing, Art has had other significant mentors as well. His first deal was carried out under the mentorship of a prominent real estate figure in the area. Art had sought him out specifically due to his reputation and had the opportunity to learn many of the fundamental specifics of carrying out real estate deals.
Throughout these mentorship opportunities, Art also continued to develop his expanding network. Within real estate, connections are the name of the game. There are so many pieces to every deal that require specific expertise and opportunities to bring together, ensuring that financing, compliance, marketing, and everything else falls into place.
The major real estate figure that Art had first worked with is still within his network today, with the two having collaborated on 16 deals so far. It goes to show that mentorship isn't a one-sided exchange where the beginner gets to learn. Instead, it's a collaboration where both parties involved get to build their networks and rely on each other into the future.
The 6 Week Real Estate Roadmap Mentorship Program
Art now takes on the role of mentor himself, having already provided expert guidance and meaningful full connections to many within his network. Forging these new connections is a fundamental part of his success, and the experience and insight he's built up let him bring more value to the table as a mentor.
He's now working together with his brother Jay to provide a premium mentorship experience designed to fast-track a select few candidates with top-notch education, insights, and networking. The 6 Week Real Estate Roadmap Mentorship program pulls together all of the resources Art and Jay have developed, along with exclusive new opportunities.
The inaugural run of this mentorship program is currently in the selection process, seeking 25 candidates to receive expert coaching and mentorship. The 6-week program will include extensive networking among this elite group, with group calls, an in-person event, and the opportunity to establish meaningful connections that can benefit participants for years to come.
Specific coaching topics handled within the program include creative financing and leverage, documentation and processes, finding promising properties, social media, and other marketing strategies, and plenty of in-depth optimization and acceleration tactics. Participants also get permanent access to both Art's Real Estate Roadmap Curriculum and Jay's Ultimate Real Estate program.
The value of these resources and the benefits of professional coaching and networking are already worth the $2,000 cost, but the RE Roadmap program has more to offer than that for its 25 exclusive participants.
Throughout his career, Art has learned just how essential making the fullest use of networking is. That's why the program will be connecting participants with exclusive deals and partnership opportunities, along with helping them for real connections with private lenders and banks. The 6 Week Real Estate Roadmap Mentorship program is fully committed to giving every participant exactly what they need to thrive and succeed.