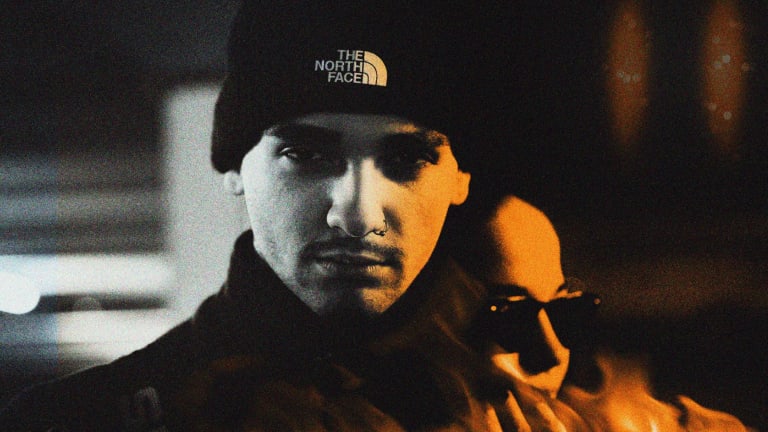 Introducing Upcoming Artist Ion El-Fauri and the Story Behind His Brand 7/7Dubz
Ion El-Fauri is no stranger to the non-stop grind, and he enjoys doing so because of his passion for his craft – music.
Grinding 24/7 is not only ideal but a necessity in today's fast-paced world. But the grind becomes easier when one does something that makes him happy. Originally from Manchester, UK, Ion El-Fauri is no stranger to the non-stop grind, and he enjoys doing so because of his passion for his craft – music. As the brains behind the unique brand 7/7Dubz, the artist aims to amplify the lifestyle where one constantly grinds and hustles for his dreams, hoping to inspire listeners to also work on turning their vision into realities. The most recent manifestation of his unparalleled commitment and work ethic is his new single, "Whole World."
A thriving musical artist with an immeasurable passion for creating fresh tunes, Ion El-Fauri aims to present listeners with songs they've never heard before. His versatility as an artist allows him to create innovative tracks covering multiple music genres, such as hip hop, trap, and rock music. He also recently explored the Punk Drill wave, a derivation of the UK Drill wave mixed with heavy metal. Having navigated the industry with such a unique approach that integrates and dissolves lines between genres, Ion El-Fauri is truly off to a good start, and he aims to continually create music worthy of blowing up charts across the globe.
"7/7Dubz is the most brutally honest part of me; it allows me to express thoughts and feelings that many are hesitant to highlight and speak up on," said Ion El-Fauri. "The concept of 7/7 is broken down into a lifestyle that condones a never-ending grind, to surpass any barriers, mental or physical, to block off the negativity, and dive deep into what you want to achieve, regardless of one's opinion. It's about staying true to yourself and taking no days off, seven days of the week," the artist added.
Taking inspiration from music industry icons, such as Juice WRLD, The Kid Laroi, Lil Peep, XXXTentacion, Ski Mask, The Slump God, and many others, Ion El-Fauri wants his music to be loved and appreciated by anyone of any age and be an inspiration to other aspiring artists to pursue their dreams. He is not afraid of experimenting, hence his use of multiple, natural voices in the same track, giving every listener a piece of what they want. He also conceptualizes his own visuals, from his music video and graphic designs to photo editing.
"Music to me has always been a great passion, but before music, I had a good skill set of editing videos at a professional level, graphic design, and 3D animation. At first, I was hesitant about starting to record music. I started off by making beats and got really good at it in a short timespan, and one of my friends insisted on leveling up to recording vocals, which I did, and that is how 7/7Dubz was born. After I decided to use this name, I developed the 7/7 brand with the thematic of taking no days off, constantly grinding for your dreams," Ion El-Fauri said.
Asked where he wants to take his music, Ion El-Fauri shared that he wants to continually use his versatility and talent to spark conversations around various topics through his lyrics. He will also continue challenging the boundaries between music genres and creating his own sound. With a growing fan base around the world and more songs up his sleeve, the artist will surely become an international phenomenon.
Company: 7/7Dubz
Name: Ion El-Fauri
Contact: +447578606005
Country: UK
Website: https://www.instagram.com/77dubz/
https://open.spotify.com/artist/5oQpvHWTX5B8wuH4AGAzi1
Email: 77dubz@gmail.com