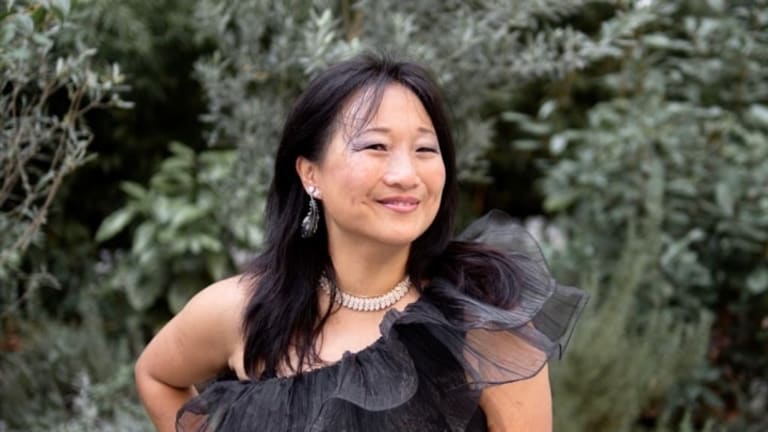 Creating a league of her own as a powerful woman leader and entrepreneur is Aurélie-Jung Moron.
Her innovative coaching programmes have led to her astounding success as an energy coach and financial educator.*
The world seems not enough for all those people who wish to grow in life by raising the bars for others as well and moving ahead swiftly to create their own niche in their area of interest. The way women entrepreneurs in the world have been enjoying ascending success in itself is proof enough of the hard work and resilience they show in the world of business. Showing the same resilience and a powerful mind is a globe trotter woman entrepreneur named Aurélie-Jung Moron.
Entrepreneurs in the current world situations, if need anything right now, then it is coaches like Aurelie who have worked with a strong mission in mind to elevate the mindsets of people and get them on the path to working for their dreams, to ultimately achieve their financial freedom. Aurelie was born in South Korea and with her younger brother at the age of four, got shifted to Paris after getting adopted by a French couple. Since, her childhood days, learning everything and excelling at all those things was all that was there in Aurelie's mind. This made her a multi-talented individual right from her childhood.
Her innovative coaching programs have led to her astounding success as an energy coach and financial educator.
After brutally losing her companion who was also the father of her two kids, Aurelie had to give up her career as a classical music agent, but as time went by, she realized she is losing upon great opportunities of growth that different industries can offer her. Her quest to revamp her career got her into the vast world of network marketing and since then, this influential lady has never looked back.
Getting into the field, working each day rigorously, taking inspiration from world leaders and multiplying her knowledge in every way possible, gave her the expertise to merge the field with forex and cryptocurrencies trading and education. This guidance and intuition of hers made her a 7-figure top earner in network marketing.
Aurelie thinks that it is time for people to gather all courage and turn towards more coachability to keep making that extra effort in work to fully gain all their business and financial goals. For this, a few months ago, she launched ADN Million-Ère, through which she has gathered many of the influential leaders of the world, whom she regularly coaches and leads them towards their financial goals and desires. It is done in partnership with a system of outstanding professional forex and crypto traders and also revolutionary banking regulated in the FCA in London that helps individuals earn a daily percentage to win their financial freedom with compounding incomes.
Her coaching programme Mère Riche has been created to change the lives of millions of people to increase their incomes in times when needed the most so that they become absolutely free. Awakening people to the law of attraction, abundance and harmony is what Aurelie is dedicated to and that's why she feels it was the right time for her to get launched as an energy coach, to meet more people around the world and transform their lives with her e-books, live conferences, videos, etc. to make them realize their potentials and their financial goals.
To get in touch with her, follow her on Instagram @aureliemoron or Telegram @aureliejungmoron or Facebook : @aureliejungmoron or visit these websites
www.aureliejungmoron.com
www.mereriche.com
www.adnmillionere.com
Live conferences of hers' are on Mondays, Wednesdays, Fridays, Sundays, 9 pm Paris time on Zoom Meeting: 252-888-2020, Password: ADN
photographer @charlotte__melis
Sponsored