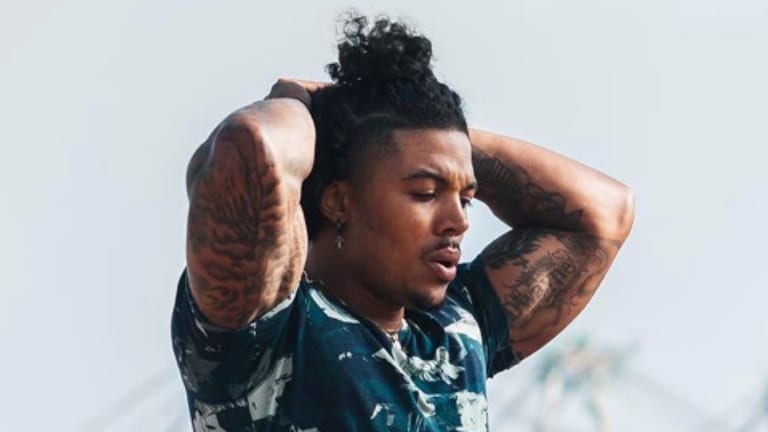 Austin Dotson Is a Digital Creator and Instagram Celebrity
Dotson is well-known for his unconventional training methods, which include incorporating Tae Kwon Do and other aerobic activities into his workout routine.
Diverse information is constantly flooding the world of digital creation. It can be difficult to decide who best conveys this information in an effective and amusing manner at times. As social networking grows in popularity, it becomes more difficult for digital artists to stand out in their work. The media industry has been caught off guard more than ever before by a specific type of digital output: fitness. Short videos on Tik Tok, YouTube, and Instagram have become a popular platform for fitness influencers to post short, well-edited videos showcasing their skills and physiques. The flimsiness of our reality can be clearly seen on social media. But there's a lot more going on behind the scenes than the average viewer realizes.
Austin Dotson is a well-known fitness and digital content developer who was born on October 17th, 1991, and has worked hard to get to where he is today. Dotson currently has over 550,000 Instagram followers who watch and comment on his exercise videos on a regular basis. Dotson is well-known for his unconventional training methods, which include incorporating Tae Kwon Do and other aerobic activities into his workout routine. Dotson is a prolific digital content creator who distributes his work across multiple social media platforms. Austin Dotson was not always the well-trained athlete that he is today. Dotson was a die-hard football fan not long ago. Dotson worked tirelessly in elementary and secondary school to become the next best football player. For a time, football was his life. As a result of his upbringing and his family's financial situation, Dotson understood the importance of excelling in football in order to secure a scholarship for his college studies and make his family proud. Dotson was so driven to succeed that by the time he graduated from high school, he had a slew of college football offers. Sacramento State University accepted him, and he quickly became an outstanding student not only academically but also professionally. Unfortunately, after graduating from college, Dotson was not selected by the NFL in the draft. This setback and morale-sapping defeat fueled Dotson's rage. He continued to train until he was drafted into the Arena Football League. He retired from professional football after only two seasons, putting his NFL dreams in the rearview mirror. When Dotson realized he needed a job, he went to work for a mortgage company, where he stayed for several years. As his life spiraled downward, Dotson became despondent, overworked, and overused substances such as narcotics and alcohol. Dotson was arrested for DUI on Christmas Day. As a result, Dotson's world was thrown into disarray. He had a daughter who needed him, but he didn't have the funds to provide for her or pay the court fees. On January 3rd, 2017, Dotson looked in the mirror and decided to make a change.
When Dotson realized this, he gave up all of his bad habits, applied for unemployment benefits, and used the money to join 24-hour fitness. He put in the time and effort, and soon he was interested in learning about nutrition and exercise. Dotson was able to spend more time with his daughter and earn a higher salary after finding a new job as a behavioral therapist. He worked dignifiedly for six months and saw a completely different person when he looked in the mirror. In some ways, Austin's life has improved as a result of his experience at rock bottom. Dotson is now well-known across all social media platforms, and she has committed to creating digital content to help others achieve professional success and physical wellness. Dotson is now featured in a variety of international publications. He was even recently featured on the cover of Men's Health magazine. Because of his success as a fitness influencer, brands such as GymShark have begun to pay him to promote their products.
Those who have followed Austin Dotson's path to success and celebrity via digital fitness content have paved the way for others in similar situations to do the same. Please visit Austin Dotson's Instagram page for more information.