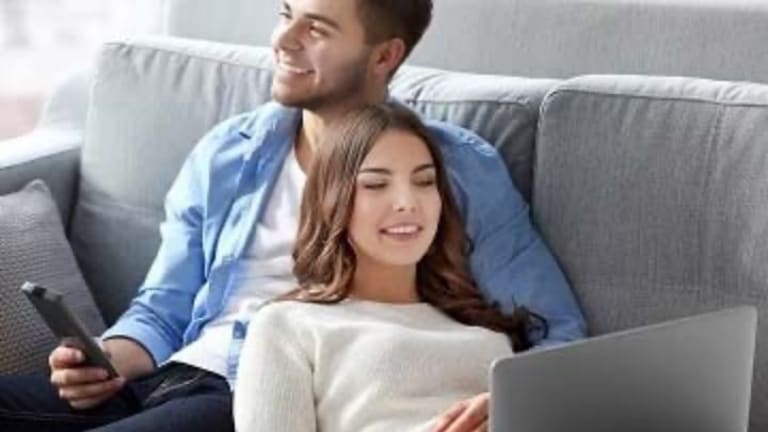 Take Advantage of Spectrum's Back to School Promotions and Deals
Ready to enjoy a stable speed of 200 Mbps for as low as $49.99 a month? Spectrum BTS internet plan brings it for you.
Spectrum has always been considerate about its prestigious clients according to the need of the hour. With the coronavirus outbreak, the provider offered free internet to the students to continue learning via online classes. And now that the schools are opening again, it is again ready to facilitate the students.
High-speed internet is essential for getting assignments, quizzes, and homework done. And amid academic activities, you will also need the internet for entertainment. Now that the lockdown is finally over, get ready to go back to school with the new normal, the mask life.
Tag along for all the details about the must-have Spectrum back to school promotions and deals.
BTS Promotions by Spectrum
You get to enjoy a whopping 400 Mbps with the BTS Internet Ultra plan. You also get to have tons of on-demand titles, TV Essentials streaming, hundreds of live TV channels, and premium channels like Showtime.
All the BTS deals and offers are for a limited time. College and dorm students and students in specific residential areas near the institutes are eligible to subscribe to these promotions. Just like all its other plans, Spectrum doesn't chain you in term agreements and contracts with any of the BTS plans.
Here is a list of all the BTS plans.
BTS Internet Only Plan
Ready to enjoy a stable speed of 200 Mbps for as low as $49.99 a month? Spectrum BTS internet plan brings it for you.
Ready to enjoy a stable speed of 200 Mbps for as low as $49.99 a month? Spectrum BTS internet plan brings it for you. In addition to your essential academic research and browsing, you get to have enough speeds to stream, surf, and game, as much as you want. Because there are no data caps!
Planning to share your bandwidth with a roommate? No worries! You can get a speed upgrade to 400 Mbps for an additional fee of $20 a month. With unlimited internet accessibility in the dorm room, students are free to learn, research, work on assignments, and stay connected with their family and friends.
BTS Double Play Offerings
Looking for a comprehensive connectivity and entertainment fix? Spectrum offers a good range of well-designed plans. Take your pick!
Ultra Internet and TV Essential
Whether you are in a dorm or at home, you always have leisure time to indulge in entertainment. Spectrum understands that and offers a complete entertainment solution. For a price as low as $54.98 a month, you get to have this double play deal.
It offers a stable bandwidth of 400 Mbps, more than 50 entertainment-rich channels in pristine HD, and premium channel Showtime (free) for a year. There are no data caps and you can plan movie nights with your roommates and binge-stream your favorite shows.
With access to the premium channel Showtime, you can make your leisure time fun. This price bracket is no less than a treat for such a decent internet speed and a great channel lineup.
Internet Ultra and Choice TV
Do you often plan movie nights and need some exciting add-ons and channels? Spectrum is here for you. For a monthly price of $64.98, you get to have 400 Mbps bandwidth, 50 entertainment-rich channels, and some great add-ons.
How does it sound to get premium channels as add-ons? You get to have the option of choosing 10 channels and add them to your channel lineup. With such a low price, you get to tune into your favorite channels and enjoy rich content.
Channels included are Discovery, Showtime, Oxygen, BET, and others. What's more? You get to watch them in crisp HD. Also, your internet has no data caps.
TV Select and Ultra Internet
Do you need an extensive channel lineup because you are not much of a streaming person? Spectrum has it covered for you. For $79.98 a month, it offers more than 125 entertainment, news, and sports channels in crisp HD. Some popular channels on your list will be FOX Sports, MTV, ESPN, the Food Network, and so on. Moreover, Showtime is included for a year.
Keeping up with the tradition of the company, you get no data volume restrictions. You get to have a bandwidth of 400 Mbps.
Need a Voice Solution?
In addition to the amenities of the internet and cable TV, dorm rooms and residences always need a reliable phone solution. Also, an affordable phone plan is a breather compared to the escalated mobile phone bills. To ensure that you stay in touch with your kith and kin, Spectrum gives you an add-on facility.
You don't have to subscribe to a phone plan separately. Instead, you can club it with your chosen BTS plan for a monthly fee of $10 only. Enjoy all three amenities of high-speed internet, HDTV, and home phone for a reasonable price. Spectrum ensures that you experience crystal clear voice reception.
You get to stay in touch with your F&F with unlimited local and nationwide calling. Moreover, you also get to take the benefit of effective calling features. So take advantage of these well-designed and comprehensive BTS offers today!
Sponsored