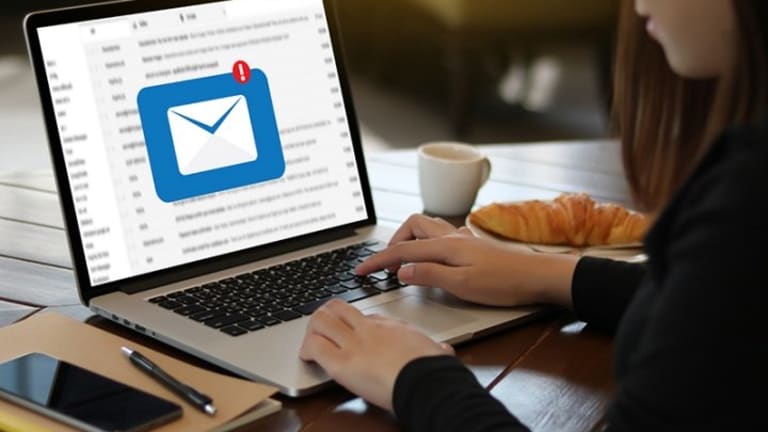 4 Ways to Backup Gmail
Whether you need to quit out a service, make a copy of your current data (including emails, obviously) for backup, or migrate data, Google Takeout is a pretty good tool for all that.
Google Takeout
Google Takeout is a service that is designed for exporting (saving, copying) your data from all Google services you use to whatever location you may need. The service is free for every user who has a personal Google account (which is almost everybody). Whether you need to quit out a service, make a copy of your current data (including emails, obviously) for backup, or migrate data, Google Takeout is a pretty good tool for all that.
Whether you need to quit out a service, make a copy of your current data (including emails, obviously) for backup, or migrate data, Google Takeout is a pretty good tool for all that.
Even though here we are speaking about how to backup Gmail, just so you know: you can also save Photos, Google Drive documents, Contacts, Calendar appointments, Maps places and reviews, and your Bookmarks in Google Chrome. This ability, in conjunction with relative easiness in usage, makes Google Takeout an obvious choice for those who actually know about this function, which is not many, by the way.
All of the emails and attachments in your Gmail will be exported in MBOX format.
Here is how to backup Gmail with Google Takeout:
Log in to your Google account
Visit Google Takeout
Press Deselect all.
Choose the applications you want to backup. In our case, it is Gmail, but you can choose multiple by putting a tick near them.
Scroll down and press Next step
On the next page, choose the options you need and press Create export.
Done!
Limitations:
You have to save all the files manually every time. No automatic backup option.
It requires space for all the archives. Also, the archive has to be managed properly, which is time-consuming.
You can't restore data to the initial folders. You can only search and export files one by one and manually.
2. Email Forwarding
The second option is pretty obvious as well, and it is email forwarding. Email forwarding is when you forward all the emails that come to your Gmail to another email account. This way, they come both to the original account and the spare one. In case something happens with the main Gmail account, all the messages can be found in the spare one.
As a native tool in both G Suite and Microsoft 365, it is free.
How to forward emails in Gmail:
Log in to your Google account and open Gmail.
Click Settings gear and choose Forwarding and Pop/Imap tab.
Press Add a forwarding address and type the email address you will be forwarding messages to.
Choose Next - Proceed - Ok.
After this, you need to verify the request by clicking the verification link you'll get.
Come back to the original email address and go to Settings, Forwarding and POP/IMAP tab.
Choose Forward a copy of incoming mail to and Keep Gmail's copy in the Inbox.
Press Save Changes.
Limitations:
The space is limited.
Your spare account is subject to the same risks as the main one, so it can't be treated as a fully-fledged backup. It makes it risky, especially for business data.
With this method, you also can perform G Suite transfer email to another user.
Google Vault is a core offering from Google for G Suite users that is used as an electronic archiving library (or eDiscovery) for all kinds of data your company has ever used. Its main purpose is to hold and retain all data that was indicated in policy in case it is needed as evidence. Thanks to advanced search, you can easily find a particular item and restore it.
If you are an administrator, you can set the retention rules that define how long data is stored for user accounts and then deleted. Basically, you can preserve data for an unlimited period of time in order to comply with data protection regulations and meet all your data preservation obligations.
What does it mean in terms of backing up your Gmail? It means that if you are a G Suite user, you can set up a time for which your or your employees' emails will be preserved. And of course, you can retrieve those emails anytime you need.
But even though you can use it in case of emergency, you must remember: Google Vault is NOT a backup - it is an archiving tool. This notion brings some complications to the table.
Limitations:
Google Vault is only in-built in G Suite Business and G Suite Enterprise subscriptions. For G Suite Basic, it costs $5/month per user.
You can't restore a lot of emails or other files quickly and easily. Moreover, you actually can't "restore" it at all - you can only extort them in chaotic order in PST or Mbox formats.
The process of the extortion will take a long time, since the service is created to retain and search, not to update and restore.
4. Third-Party Backup Tool
This is, honestly speaking, the most reasonable solution you can choose among all these. Why is that? Because it covers all those limitations of the previous in-built methods and gets you fully protected when it comes to your Gmail and other apps backup.
Also, it costs just like Google Vault but provides with so much more functionality. The Gmail backup and recovery process is much more seamless and quick.
Advantages of third-party backup:
Automatic daily backup
It secures you from cybercriminals and human error. Backup services keep data in trustworthy public cloud storages like AWS, AZURE, and GCP.
One-click recovery
Recovery is fast and easy
All emails (or any other files) are restored in its original location
Everything is restored with its folder hierarchy kept untouched
So whether you are an individual who wants to backup your personal Gmail or a business owner who takes care of your business-critical data, we advise you to switch to third-party backup service eventually.
Now or later, if you take your data seriously, a professional cloud backup service will become a necessity. Therefore, special backup services are the only proper option for you.
Keep your files backed up, and good luck!
Sponsored