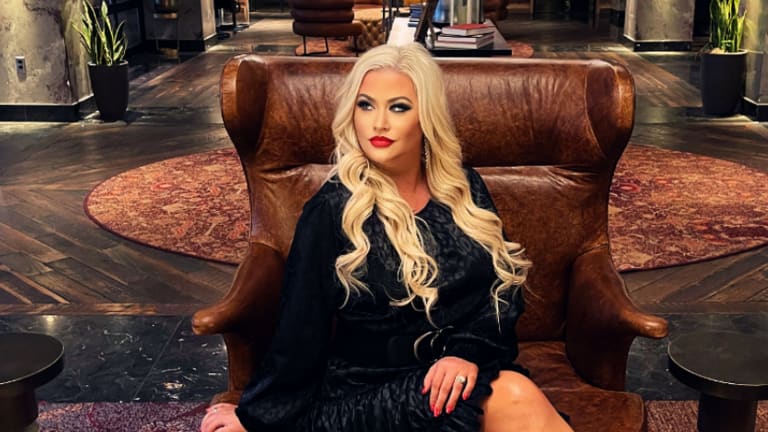 Miss Brooke Harlan of Brooke's Bail Bonding on Amplifying Narratives to Spark Change Against Social Injustices
Miss Brooke's mission is to get people out of jail and keep them out of jail by bringing awareness to the social injustices her clients face every day
Despite the advancements society has made in the twenty-first century, social injustice remain to plague people from all walks of life. Social injustices exist everywhere, and not everyone has the connections, power, or resources to reclaim freedom after it's been taken away from them. Seeing this, Miss Brooke Harlan wanted to provide solutions and be the voice of the voiceless in their darkest moments. Hence, she built Brooke's Bail Bonding, currently helping people and communities in Nashville, Tennessee.
Miss Brooke's mission is to get people out of jail and keep them out of jail by bringing awareness to the social injustices her clients face every day due to a broken system using her platforms to amplify their narratives, hoping to encourage society to create an action plan for positive change in the world. She is passionate about being a powerful voice for others and advocating for the bail industry. In addition, Brooke's Bail Bonding is committed to taking preventive measures for its communities to prevent people from becoming victims of the injustices in the judicial system. Some of the company's preventive measures are peer support, coaching sessions, and many other creative solutions that target to address generational problems existing among community members.
Asked what motivated her to build Brooke's Bail Bonding, Miss Brooke shared that she was initially motivated by her grandparents and parents, who also owned and operated bail bond businesses. However, a greater motivation to continue the work she is doing springs from her experiences while working with clients over the last two decades.
"Many people are born with huge disadvantages in their corner, and those disadvantages tend to stem from generational traumas," she explained. "Many of our clients are not bad people but have had bad things happen to them. We, as a society, need to be more careful about the judgments we pass onto those who have been severely disadvantaged and don't have many resources to change. That is why our Brooke's Bail Bonding team is here. We are the support and resources our clients need to create and establish more advantages within all aspects of their lives," Miss Brooke added further.
Miss Brooke and her team have done so much for their community over the years, and they continue to strive to inform the general public of the social injustices compromising people's freedom every day. Brooke's Bail Bonding offers 24/7 dedicated support to its clients, ensuring that they are heard and taken care of whenever they need it. In addition, all of their bail agents are certified life coaches who are equipped to provide emotional support and help clients create a tangible blueprint to turn their lives around.
Over the next five years, Miss Brooke aims for Brooke's Bail Bonding to serve many others in more counties within Tennessee and quite possibly in other states across the country. Miss Brooke also shared that she plans to franchise Brooke's Bail Bonding to give other entrepreneurs a chance to be part of the movement to eradicate social injustice and pursue a business venture that serves a far bigger purpose than themselves.
"Without the bail industry, there would be enormous chaos, and it would be a scary world to live in. To eliminate cash bail is to eliminate extensive resources and sources of support for people who need a fighting chance," explained Miss Brooke.