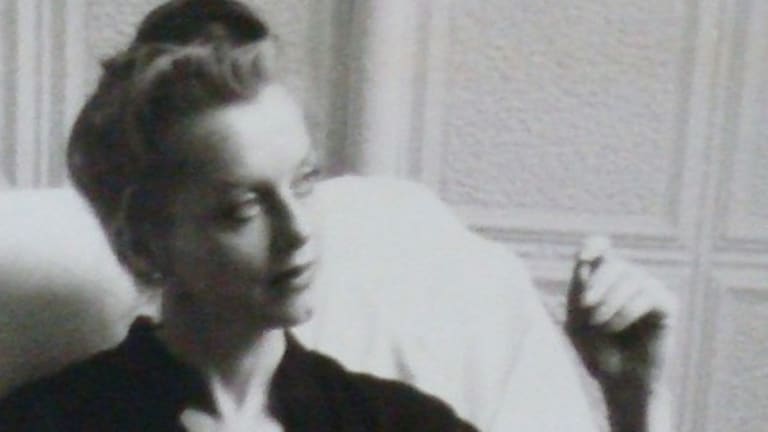 Barbara Braathen – A Renowned Curator and Dealer of Contemporary Art
Learning about art in artists' studios and in the museums of Europe.
The art curator needs an eye that extricates real art, appreciates its character, and is able to relate it to other works of art and cultural endeavors. It's a unique job that requires in-depth knowledge, abundant experience in specific aesthetic areas, and a sense for intricate detail. Barbara Braathen is an art curator, art dealer, fine-art consultant, and an art writer who owned a number of galleries of contemporary art in New York from 1980 to 2005. She learned about art in the museums of Europe as well as in the streets and artists' studios of New York and Los Angeles. Few have her thorough knowledge of the art field.
The Early Life & Education
Braathen was born and raised in North Dakota. A natural artist, she exhibited and sold her own paintings before graduating from high school. She went on to receive a BA and PhDC from the University of California Los Angeles, majoring in modern art history and theory. Awarded UCLA's highest grant, the Chancellor's Fellowship four-year graduate program, she spent one year traveling in Europe to visit museums. After graduating, she taught modern art history at Michigan State University.
Breakthrough in the Art Industry – Opening of Braathen's First Gallery
Moving to New York City, Braathen followed her dream of having an art gallery. In 1980, she established Braathen-Gallozzi Fine Art with partner Guillaume Gallozzi, located at Broadway and Duane Street in Lower Manhattan. The gallery program emphasized emerging as well as established modern-era artists, with a diverse selection that included everything from abstract and realist painting to conceptual and land art to graffiti art.
The gallery became Barbara Braathen Gallery in 1983, and in 1988 moved to Bleecker & Mott in Noho, where it operated until 1998. Its program continued as "an eclectic mix of contemporary art".
Highlights at Braathen's galleries include two solo exhibitions with major graffiti personality Rammellzee, three solo exhibitions with abstract painter Joan Waltemath, a reading in the gallery by poet laureate John Ashbery, a collaboration with the French Embassy, two exhibitions of the spiritual expressionist painter Hunt Slonem, a show co-curated with "The Godfather Of Gallerists" Leo Castelli, as well as curating Richard Osterweil's show of paintings at the Russian Embassy on New York's upper east side. Braathen was an early supporter and defender of Graffiti Art, a movement born in New York City and now encircling the globe.
Another highlight was showing the paintings and sculpture of the actor Fred Gwynne, in 1989. On opening night, the gallery was sardine-packed, the crowd spilling out into the street, closing off Bleecker between Bowery and Lafayette. It was all captured by massive television cameras catching the event.
The New Yorker, The Atlantic Magazine, Art in America, Artforum, Artnews, Arts, Flash Art, and other publications reviewed exhibitions at Barbara Braathen Gallery, and Vanity Fair, Spy, Paper, Page Six in the New York Post, among others, made mention of them.
Opening of The River Gallery – A Home to the Delaware River Valley's Finest Artworks
In 2001, Braathen started an art gallery in the small river town of Narrowsburg, New York, operating "The River Gallery" there until 2005. The roster included artists she had worked with previously, but also many exceptional local artists from the Delaware River Valley. The small town was the home of two internationally recognized realist painters from New York, Jill Mackie and Frank Holmes, both exceptional first-rate talents. A pleasurable experience was discovering a painting in an old store by the wonderful folk artist Cheryl Korb, and bringing her works to a wider, very appreciative audience.
Barbara's Passion – A Fusion of Art & Spirituality
Braathen remains fascinated by the field of modern and contemporary art history, especially "The Spiritual in Art." The webinar "Beyond Kandinsky" developed in 2011 by Taney Roniger of the School of Visual Art inspired her to concentrate on studying Kandinsky and his Russian roots. On this subject, she created three screenplays, one called "The Silver Age" about Russian creatives in the early 20th Century who lived through two revolutions, a world war, and the abdication of the Tzar after 300 years of rule. A tumultuous time.
Starting an art gallery devoted to the Spiritual in Art has been Barbara Braathen's lifetime passion. Delighted that current technology allows this to be an online gallery, she stated in an interview that she intends to present contemporary artists who have dealt with spiritual material throughout their careers, as well as to detail a history of the subject, "from cave drawings to the latest trends." In Braathen's opinion all works of art - whether formal, political, phenomenological, descriptive, symbolic, scientific, hilarious, conceptual, illustrative, numerical, cynical, ornamental, aleatory, or satirical -- are essentially spiritual ... regardless of what the artist claims!
She also believes that the world of art is a hallowed and revered place, and considers works of art to be something so powerful as to alter individuals, cultures, and the course of history.
Braathen's enduring interests include studies in Symbolism, Kandinsky, Hilma af Klint and the Spiritual in Art, and mineral collecting.