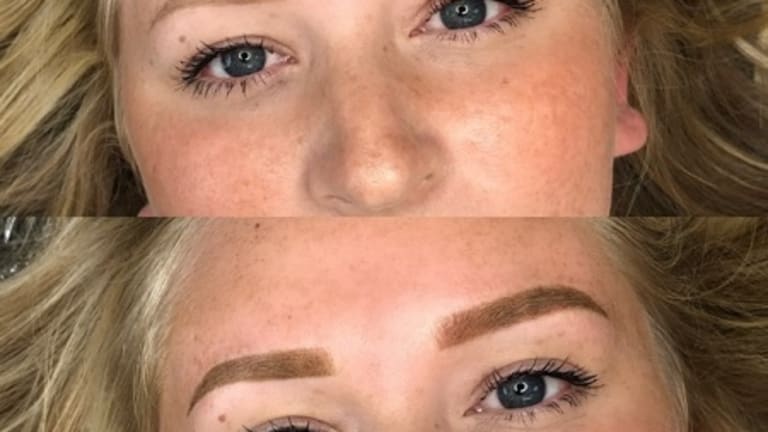 Beauty Expert Kierra Pershall Empowers Women by Helping Them Discover Their Natural Beauty Through Her Company Wavy Baby Brows, LLC
She makes sure to consider their facial features, eyebrow shapes and other factors that will accentuate their youthful beauty.
Women exude beauty no matter how they look, but there's something entirely captivating about a lady's confidence. Much of that confidence often stems from how they feel inside and how comfortably they can express themselves. A sure-fire way to boost a woman's confidence is through the look of their eyebrows. It just gives off a youthful look that speaks of timeless beauty. Fortunately, Kierra Pershall knows just the thing to make women's brows stand out with her signature brand, Wavy Baby Brows, LLC.
Kierra Pershall is an acclaimed beauty expert who is known for creating natural-looking eyebrows for her clients. Her specialty involves using a technique called Ombré Powder Brows, which applies the pigment on the epidermis layer of the skin, resulting in a powdery finish with a faded front and a crispy tail. It is a far better approach than microblading because it offers a strikingly stylish look that resembles makeup, making women feel like they just stepped out of the salon every day.
Kierra has a natural gift. After having been in the business for as little as two months, she has already shown tremendous growth in a short span of time. She makes it seem that she already has years of experience behind her, surprising her clients with her skill and the quality of her services. This is what truly sets her apart from the competition. 
She makes sure to consider their facial features, eyebrow shapes and other factors that will accentuate their youthful beauty.
Furthermore, Kierra Pershall has the ability to pivot when a client has a need for a more natural look. Rather than giving them the ombré power application that is a "fits all" kind of look. She can easily customize her services to the needs and expectations of each client. She makes sure to consider their facial features, eyebrow shapes and other factors that will accentuate their youthful beauty.
At the end of each session, Kierra Pershall makes her clients look like they have aged backwards, making them look noticeably younger at every angle. Kierra attributes much of her success to the degree of naturalness she creates for each client. She does not advocate for making abrupt changes that will alter the beauty of her clients. Her ultimate goal has always been to bring out her clients' most natural glow by simply enhancing their beauty. 
Wavy Baby Brows is a one-of-a-kind brand that veers away from the typical beauty standards that pervade our current society. Kierra Pershall believes that there is beauty in everyone, and all it really takes for women's inner beauty to shine through is to shine a light on it. Wavy Baby Brows does all of that and more, helping women embrace their natural gifts and feel proud of themselves and their own beauty.
Through Wavy Baby Brows, Kierra hopes to establish a safe space where women of all shapes and sizes can come and feel at home, regardless of the color of their skin and how they were taught to appreciate beauty. She advocates for women to feel better about themselves by empowering their individuality. Kierra wants her clients to express themselves in any way that they want to, and she's merely here to help them express that.
In the near future, Kierra Pershall hopes to establish Wavy Baby Brows as a household brand when it comes to natural-looking eyebrows. She is fully determined to make her vision come true. Her drive and passion for her craft have allowed her to work her way up to where she is now. There's no way to go but up for Wavy Baby Brows and Kierra Pershall, and it's exciting to see where the winds of success will take them.
Learn more about Kierra Pershall and Wavy Baby Brows by following the company's Instagram.