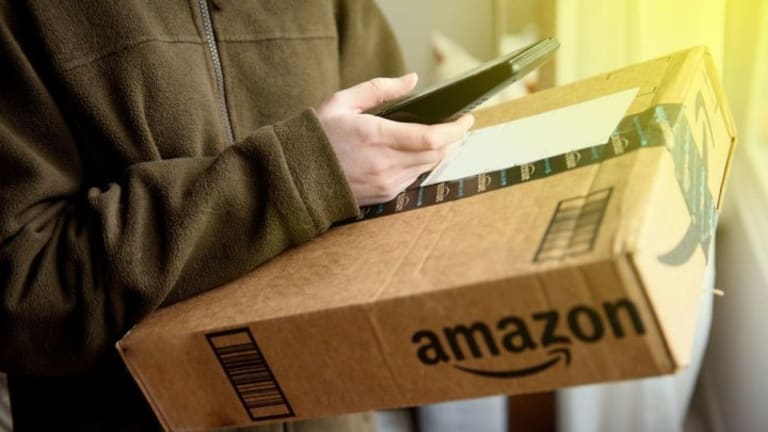 How to Become an Amazon Seller in 5 Steps?
After picking a product or category of goods, look at the best performing listings for what you wish to sell.
Did you know that more than 60% of online retail purchases in the United States were made on Amazon last year? The marketplace hold over eCommerce is well proved, with millions of active merchants worldwide and thousands of daily orders. Newer users might be wondering how they can boost their sales on AMZ with such fierce competition.
The truth is, it's absolutely possible, as many opportunities come with the platform's booming market share. So, we have compiled this digestible list of 5 quick strategic tips to help you up to your game and earn more on Amazon.
So, here's how to sell in the marketplace in five simple steps.
Start with Market Analysis
Before selling on the platform, you should check the restricted goods list. Some niches, like DVDs or jewelry, need approval before listing, whereas some items are restricted completely. Such products are usually regulated at the federal level.
After picking a product or category of goods, look at the best performing listings for what you wish to sell. Are there many sellers? For instance, if the competitors offer Prime delivery, use FBA, and can boast lots of 4.5- and 5-star reviews, it might be hard to compete. You wish for a product in high demand but with low entry barriers.
Feel free to use any Amazon research tool that provides marketplace research data in the form of several sellers, trending keywords, pricing advice, or sales estimates.
As soon as you find an item, you should get a supplier. Then, bargain and ask for product samples—the last thing you need is an item that does not look like the images or breaks easily.
Register Seller Account
To create a seller account, you should have the following information on hand:
Credit card details
Routing and bank account number
Tax information
Government-issued national ID (for example, a driver's license)
Phone number
Once you gather those details, go to Seller Central and pick a selling subscription. The Individual seller plan works best for users who sell less than 40 items per month. Consider it a pay-as-you-go option because it is just $0.99 for each sale.
The Professional seller account is a good fit for sellers who sell many units monthly and need access to APIs and advanced reports. To sell on Handmade Launchpad, you should have a Professional plan. The monthly price is $39.99, no matter how many goods you sell.
Add Goods
There are two methods to add goods: use an active listing of an identical item, or create a separate one. You should use a new listing if you are the only merchant for a certain product.
Your product title and descriptions must be well-optimized for the platform's search engines. Analyzing keywords for your AMZ listings is an important part of SEO. You need to include keywords that people look for in your listing. Instead, adding irrelevant search terms might hinder your visibility in the marketplace. If writing is not your strong suit, think of hiring a copywriter to develop optimized product texts for you. You can easily find specialing on services like Upwork and Fiverr.
Similarly, pictures are just as essential as the product title or description. Images should be with white background and have a dimension of at least 500 x 500 pixels. For high-quality product listings, expand the file size up to 1000 x 1000 pixels. Many merchants use a lightbox to create product pictures; otherwise, some agencies can take images for you if you send them your goods.
Attract Clients
With the great number of Amazon product listings, yours need to stand out. The best methods to attract shoppers involve shipping, advertising, and pricing.
Deliver fast. If you do not use AMZ Prime shipping, your next best thing is to ensure you deliver your goods quickly using the FBM program.
Promote with sponsored ads. When you make the listing sponsored, it comes up on product pages and client search results.
Set competitive prices. The platform has built-in seller mechanisms automatically repricing the listing to the optimized pricing depending on the parameters you set. It also delivers bulk pricing to lure Amazon Business clients.
Get Seller Feedback
There are strict guidelines for what is and is not permitted when asking for product reviews from your clients. If caught giving incentives to your buyers to share a positive review, your profile can encounter a permanent ban, legal action, and withholding of funds.
Bottom Line
The goal to improve your Amazon performance does not need to be a constant struggle. Many third-party tools are available to sellers today to help them optimize their strategy and develop a more healthy sales pipeline.
By monitoring how the AMZ platform grows and using the proper tech tools to run your business, you may continue doing your best: developing a great brand, winning clients, retaining existing shoppers, and enhancing your bottom line.