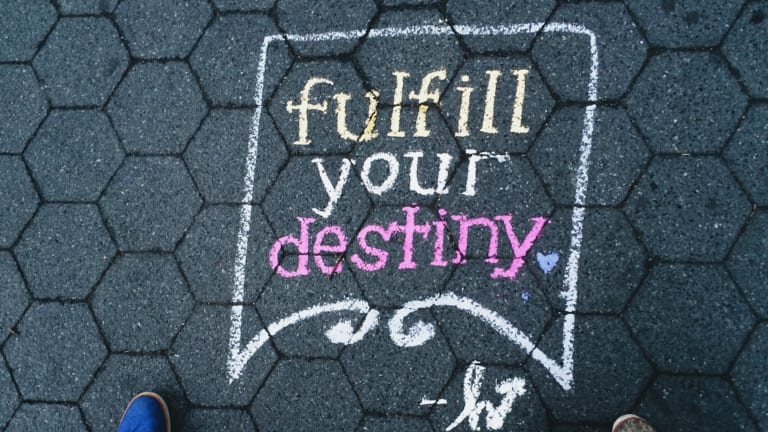 7 Best Career Options for the Future
The career you choose must be carefully planned. The first step towards deciding on a career is the appraisal of your skills.
The past two years of COVID19 have witnessed the worst market crash and the resultant job losses. Many hard-hit sectors are expected not to recover until 2025, particularly entertainment, arts, recreation, hotel, restaurants, manufacturing, transportation, and oil and gas.
Does that mean there are limited future career options left now to choose from?
While the current job market scenario is creating a tough time for those planning to switch to or choose more promising job profiles, there are still many lucrative career options available that you can look forward to.
In this article, we will explore some of the best career opportunities that will be thriving in 2022 and beyond, and skills to get started.
Here are the best 7 best career options for the future:
1- Healthcare Administrator
A professional in this field has the opportunity to improve patient experiences and ensure the safety of guests and staff by drafting public health policies and developing the most effective health programs.
If you are in business already and would like to transition to the health industry, healthcare administration may be the field for you. You can pursue a program in healthcare administration to gain in-depth knowledge of the regulatory framework in patient care.
Healthcare admins have a place in the government, insurance, private healthcare facilities, and county facilities.
2- Data Analysts
Data analysts are fast becoming one of the most demanded professionals by almost all businesses relying on customers' data to enhance their productivity.
Essentially, the job of a data analyst is to search and extract relevant data for their organizations. Then, they perform exploratory data analysis to put it in a structured form for Data Scientists to build Machine Learning models and help businesses in effective decision-making.
This job can include data experiments, developing data products, implementing statistical models, and optimizing frameworks that can increase their efficacy and drive business outcomes.
Presently, there are 548,000+ data analyst jobs in the United States. Also, according to the Bureau of Labor Statistics, the projected growth rate for jobs in this field is about 16%. Indeed, career development in an area like big data, data research science, and computers are bright.
3- Information System Manager (IS)
The information system manager is responsible for designing and managing information systems in any organization.
They ensure that the company's technology is always up to date and upgraded on all the available systems.
They also help create an information system strategy plan, make the proper recommendations on everything right from the hardware to software to security, and guide a team to implement their plans and proposals.
It is a senior position in any company's IT department and gets a salary of $85,000 a year.
If you want to become an IS manager, you should have a deep understanding of information systems. It means you should hold a bachelor's degree in a technology field like Information Technology or computer science.
4 - Digital Marketer
Have you any idea how businesses can get customers online? With millions of e-commerce stores out there competing hard for customers, investing big time in digital marketing is a need and not a choice anymore.
Having a digital marketing professional is one great move for any business that intends to grow large and reach a volume of customers.
Presently, digital marketing services have a market size of $140-$150 in USA, listing itself as one of the fastest-growing industries. Hence, it is one of the best career options you should look forward to as a student.
The advantage of digital marketing is that you don't need to be a technocrat to understand most concepts. All you need to succeed as a digital marketer is your creativity and combination of technical proficiency. You will need skills like SEO, Content Optimization, Content Marketing, and Search Engine Marketing (SEM).
5- Cyber Security Expert
As per IBM's report, the data breaches between May 2020 and March 2021 cost an average of $4.24 million, which is up 10% from the $3.86 million reported in the previous year's report. Hence, the role of a cyber security expert has become as crucial as never before.
This means every company is looking forward to hiring an expert in cyber security in their teams to minimize the possibility of breaches in their organization.
As a cybersecurity expert, you are responsible for managing everything that relates to the security of your company's computer systems. You have to protect IT infrastructure, edge devices, networks, and data. Overall, you are responsible for preventing data breaches and monitoring and reacting to attacks. Also, fix the security loopholes, if there are any.
6- Software Developer
The demand for software keeps growing as more companies move towards digital platforms and continue relying on digital products, hence increasing the need for software developers.
As a software developer, you have to program and create a software product for your company. You will be working as a team on most of your projects. You should have excellent problem-solving skills to handle issues that arise during the developing software phase.
Some of the most popular skills that a software developer needs include knowledge of programming languages like C++, Python, Java, and Databases. The software industry is developing fast, which means software developers should always upgrade their skills to keep up with the increasing demand.
7 - Big Data Engineer
A big data engineer is one of the best careers in demand today. This is because every day we create 2.5 quintillion bytes of data, which needs analysis for accurate business decision-making.
Therefore, large organizations are now effectively looking for a big data engineer or expert in their teams.
These professionals handle big data requirements for businesses and organizations. They are responsible for developing, testing, and maintaining big data architectures, data pipelines, warehouses, and other processing systems. Their ultimate goal is to retrieve, store, and distribute data throughout an organization.
The career in big data engineering is going to witness a sharp rise in the near future since the use of big data application database solutions and analytics is projected to grow to $12 billion by 2027.
If you want to develop a career in big data engineering, you should develop mathematics, statistics, and problem-solving skills. You should also be good at communication and be able to share your results with a non-technical audience.
Final Thoughts
The career you choose must be carefully planned. The first step towards deciding on a career is the appraisal of your skills. You must understand what you excel at and what you enjoy doing.
The career options listed above are some of the few most promising options available now and in near future. If you have an interest in any of these professions, you can expect a superb and a successful career ahead.