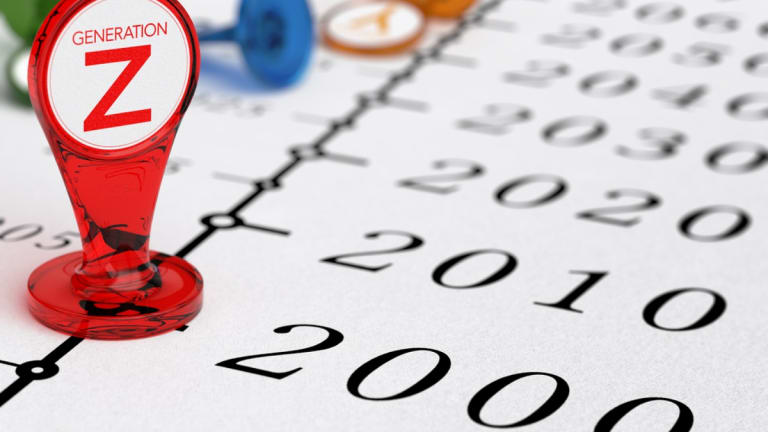 The Best Holiday Gifts for Gen Z
Often seeking influence from their TikTok newsfeeds and Instagram models, we have rounded up the latest and greatest holiday gifts for Gen Z
Who else is stunned that Christmas is just around the corner?
While everyone is getting their last-minute panic shopping in to ensure everyone has a gift underneath the Christmas tree, we're here to make that experience a little less stressful.
The holiday season has seemed to always have brought about a mad dash for shopping, but this year looks to be requiring even more of a dash. With items limited and an economy that is seriously on the verge of tipping, chances are we will all need to get a little creative with Christmas shopping this year.
If you have someone on your holiday shopping list who falls into the category of a Gen-Zer, then we are here to help. This youthful and motivated generation brings with them a playful spirit that makes Christmas shopping for them an absolute blast. And the best part is, there is the perfect gift out there for every type of Gen-Zer out there too.
Often seeking influence from their TikTok newsfeeds and Instagram models, we have rounded up the latest and greatest holiday gifts for Gen Z
Often seeking influence from their TikTok newsfeeds and Instagram models, we have rounded up the latest and greatest holiday gifts for Gen Z—helping you to be the coolest secret Santa around.
Here are all the latest and greatest gifts to consider for both stocking stuffers and the main event itself.
For the Music Lover
While Gen Z is stereotyped to get their musical inspiration from social media, this generation also appreciates the classics as well. In fact, record albums are coming back better than ever before. With a record player now being a must-have home accessory in all Gen Z studio apartments, it only makes sense to further support this by gifting them a blue note tone poet vinyl. Full of deep lyrics and moving tunes, Gen Z will be deeply touched by this beautiful gift.
Another great gift for music lovers is wireless headphones. With a variety of options to now choose from, chords are no longer going to get tangled up in interfering with listening to great music. These make for both a great stocking stuffer and a big Santa gift.
For the Party Goer
There is no denying that Gen Z loves to have a good time. So if you are looking to get a gift that helps them light up the dance floor, gifting thempoi balls is certainly a bright idea—no pun intended. They will be able to start a whole rave from their hands and likely also become a viral video sensation as well. We won't blame you if you also want to have a go with them too.
In addition to giving them the gift of lighting up the dance floor, you can also now get their tickets to upcoming music festivals as well. From country to electro, music festivals are now finally coming back and any Gen-Zer would be jumping up and down at the opportunity to go. So snatch those 2022 musical festival tickets for them and we can guarantee a huge smile will light up across their face.
For the Mindful Gen-Zer
Mindfulness is one of the top priorities for many Gen-Zers. So supporting that by gifting them anessential oil collection is a great way to ensure they continue to get their zen on with relaxing scents such as lavender and peppermint. Perfect for putting in an aromatherapy diffuser, in a bath or in between your hands during meditation, these scents will help them relax their mind body and soul. And that's a pretty priceless gift if you ask us!
And to further support the essential oil collection, why not add in arose candle as well. With stunning fragrances that have been hand-poured into custom ceramic candle holders, any room can instantly be transformed into a spa-like environment.
Another mindful gift to consider getting someone who falls into the Gen Z category is a mindfulness journal. As so much of their life is spent on computers and tablets, giving them a hardbound paper journal that provides guidance into writing their way through their own wellbeing is a gift that they can use every day—and become healthier and happier as a result.
For the TikTok Stars
Gen Z basically live on TikTok. They are always on the lookout for over the top props to make their own videos really pop. And there is no better way to help support that than gifting them a
FUNBOY pool or snow inflatable. Designed to bring out their playful and inner-child, these colorful props make for the perfect addition to an afternoon in the pool or snow.
For the Style Icons
Gen Z has an unbeatable style that is leaving many other generations seeking inspiration from them. So why not impress them by showing how on-trend you are with the latest and greatest jewelry accessories by gifting them acuban link chain? These best-selling luxury pieces are all the rage and elevate any outfit it is worn with. Plus, created to be a timeless piece, it is something that they can wear and remember you by forever.
And for those that have a knack for make-up, gifting themluminous concealer to add to their make-up collection is a great way to go. Designed to provide both coverage and hydration to the skin with a small dollop of eco-friendly ingredients, we guarantee this will definitely become incorporated into the daily routine—whether that be for a glam-up session or an all-natural look.
You also can't forget about the shoes. As these are a staple to every great outfit. An all-time classic that has still not yet gone out of style areDr. Martens. These leather boots are weatherproof and suitable for both casual and fancy attire. And best of all, they can be worn and enjoyed every season of the year. Every generation has gotten to enjoy the latest phase of Dr. Martens and now it is Gen Z's turn.
For the Tech-Savvy Gurus
Well, basically we could likely classify any Gen-Zer as a tech-savvy guru as well. So a gift like a hands free ipad holder is a great option for anyone in this generation—because basically all of them are iPad owners. A gadget like this allows them to watch or work from their iPad in a hands-free way as instead, it hangs from the ceiling. With work from home still very much being a thing of the now, it is also a great way to help them lounge and relax while getting a few hours of work in too.
Another gadget that is highly worth considering for this generation is anOculus, which allows Gen Zers to enter an alternate universe where they can play video games with friends, be transported to a volcano or concert and have endless experiences from the comfort of their home. In fact, with an Oculus, over 250 experiences are available for them to download—meaning that they can work, exercise, socialize and relax using this revolutionary technology.
So this Christmas, don't sweat it when it comes to shopping for Gen-Zers. They are ones who value experiences, thoughtfulness and the latest technology that enhances their lives and enables connection. At the end of the day though, you shouldn't stress too much as this generation values thoughtfulness over anything else. And all these gifts certainly have that quality attached to them.
Sejal Desai