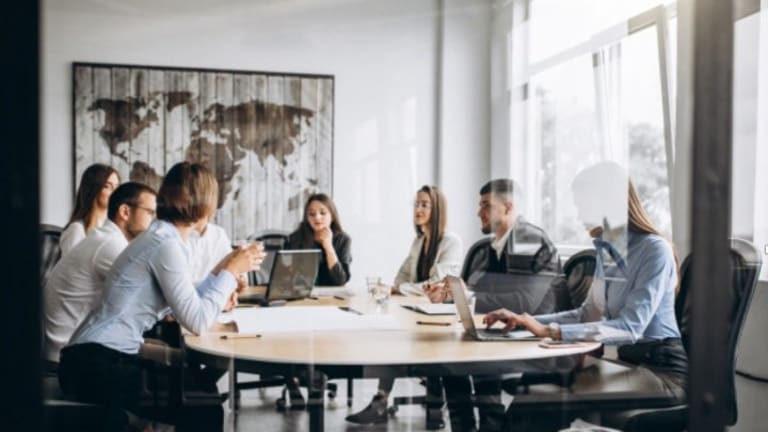 How to Find the Best Office Space For Your Startup
Jessica Davison: Looking for an office space to lease doesn't need to be stressful. If you're well prepared, the whole process will be much easier.
Has your startup has started growing? Good for you! All that hard work finally paid off and now, you are generating revenue and hiring new employees. This means that your garage can no longer play the role of the company's headquarters. It's time to find a real office space which will be the home of your beloved startup.
Looking for an office space to lease doesn't need to be stressful. If you're well prepared, the whole process will be much easier.
Here are 6 tips to help you find the perfect space for your company.
1. Determine the Amount of Space You Need
Do you have an idea of how much space your company will need? In general, you should plan around 1k square feet for every 4-6 employees. This way, if the office layout is practical, everyone will feel quite comfortable. Make sure you also factor in your forecasted growth in the short and long term.
2. Think About the People Who Work for You
When looking for a commercial space, see where your workers live and try to find an office that will be within easy reach for each one of them. Having a centrally located office space will make it easier for people to travel to work every day and, in the long run, this will help you retain top talent.
3. Consider Subleasing
If you still don't have enough money in your bank account to convince the landlord to rent the space for a longer period of time, consider subleasing your initial office space. There's an option for short-term subleases which are often on a monthly basis, so this is a great and very realistic option.
4. Consider a Coworking Space
If your budget is still tight, a shared working space is the best option as it is low-cost and flexible. If anything unpredicted happens, you can always go back to your garage.
Coworking spaces come in different shapes and sizes. Depending on your company's needs, you can choose from traditional working spaces, meeting rooms, individual desks - on an hourly, weekly, and monthly basis.
You can also check out websites that connect startups with coworking spaces such as ShareDesk and LiquidSpace.
5. Ask for Agent Recommendations
Working with someone who has never successfully found a commercial space is not a very good idea. It's like when you're looking for a new doctor – would you choose randomly? No, you'd ask people you know for recommendations. Besides personal recommendations, you can also search agents on Zillow and LinkedIn and check out the reviews from former clients.
6. Negotiate
With everything in life, what you get is what you negotiate. Try to negotiate the rent 5%- 20% below the listed price. You can also negotiate free rent. For instance, if you decide to lease the space for a year, ask for 1 month of free rent.
If this still feels overwhelming, you can always turn to a pro. Companies like the Jeff Tabor Group helped countless companies find new office space, negotiate a new lease, or renegotiate their lease. Give them a call and focus your attention on more pressing matters!
Jessica Davison
Sponsored