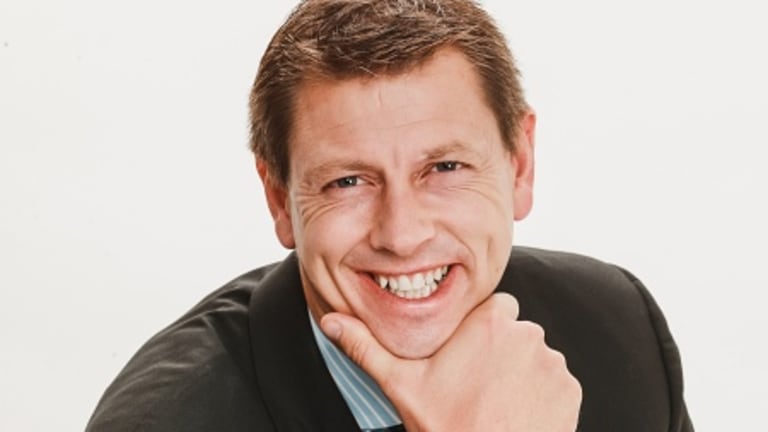 Best-Selling Author Peter Sage Shares His Unique Stance on Success, Money, and Happiness
Peter Sage is a six times TEDx speaker and has shared the stage with influential people like Sir Richard Branson and President Bill Clinton.
Peter Sage is the voice of sanity and reality for all those people who are running along the endless and vicious quest of success, money, and happiness. He is a mentor, speaker, and author of the best-selling book, The Inside Track: An Inspirational Guide To Conquering Adversity. According to him, you cannot change anything about your life until and unless you master the inner game against common obstacles like fear, self-doubt, and self-limiting beliefs and assumptions.
Peter is a six times TEDx speaker and has shared the stage with influential people like Sir Richard Branson and President Bill Clinton. He also has the privilege of receiving the Brand Laureate Award for extraordinary individuals and has been acknowledged as one of the greatest modern influences in leadership by Inspiring Leadership Now. His unique stance on simple concepts of life that affect the outcome of our efforts and his ability to convey his message in such an inspiring manner has earned him the name and fame he enjoys today.
Success is 80 percent psychology
Peter states that our outer-world follows our inner-world. Not the other way around. He thinks that success is ultimately the by-product of your mindset, perception, and beliefs. No efforts can help you attain success unless you undergo a mind shift first. Success is connected to your feeling of worthiness and that is what keeps most people trapped while self-sabotaging success and resorting to procrastination as a safety mechanism to avoid the fear of failing if they try. He educates his mentees to create a healthy mind-shift that allows them to rise far higher than the current opinion of themselves.
Money has nothing to do with your self-worth
To the expert of human behaviors, money is merely a means of exchange and it exists more in the minds than in the real world, contrary to popular belief. Instead of focusing on earning money only, he encourages his mentees to focus on becoming people of value. Unfortunately, many people tie their self-worth to their net-worth which is often self defeating and always fluctuating. True self-worth is related to your inner sense of self-esteem and your sense of purpose and contribution in the world. Many people do not connect to this as they are too busy chasing money and success. They therefore by definition miss out on a life of fulfilment.
Happiness is only a process, not an achievement
According to Peter, happiness is merely a process of thinking happy thoughts and not something you achieve with set milestones. It is an emotion rather than a destination. He believes a lot of people are unable to experience happiness because of their thirst for the good opinion of others which is tied to their inner self-worth. And that, he believes, is the real obstacle to happiness as it is tied in all the wrong areas.
Peter Sage is truly a mastermind of human behaviors and emotions. You can learn more from his unique intellect by checking out his website.